Nero was a big St. Bernard who became an important figure during the Klondike Gold Rush in the late 1890s.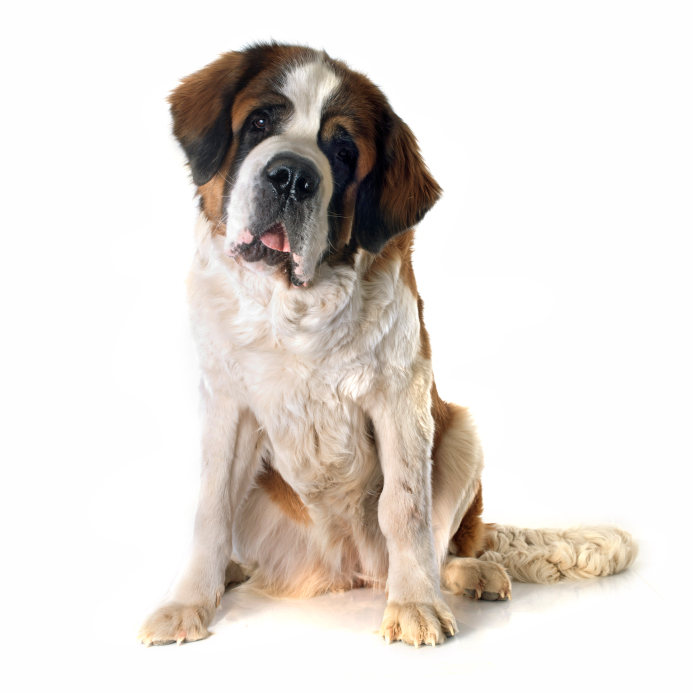 Nero is described as a goofy, lovable and big St. Bernard who attached himself to Belinda Mulrooney (1872-1967), the "richest woman in the Klondike."  Because of her wealth, Mulrooney attracted attention from the local press and therefore, Nero did, too.
Mulrooney was born in Ireland but raised in Pennsylvania. She made her first money with a sandwich stand she operated at the 1893 Columbian Exposition in Chicago. After that closed, she decided to move to San Francisco where she opened an ice cream shop.  That business was wiped out by fire, which left Mulrooney with nothing. She needed to start again.
Passenger steamships were running between San Francisco and Juneau, Alaska, so Belinda Mulrooney became a steward on board one of the ships.  When gold was discovered in Alaska, it was easy for her to see that opportunity beckoned.
Nero Appears at the Gold Rush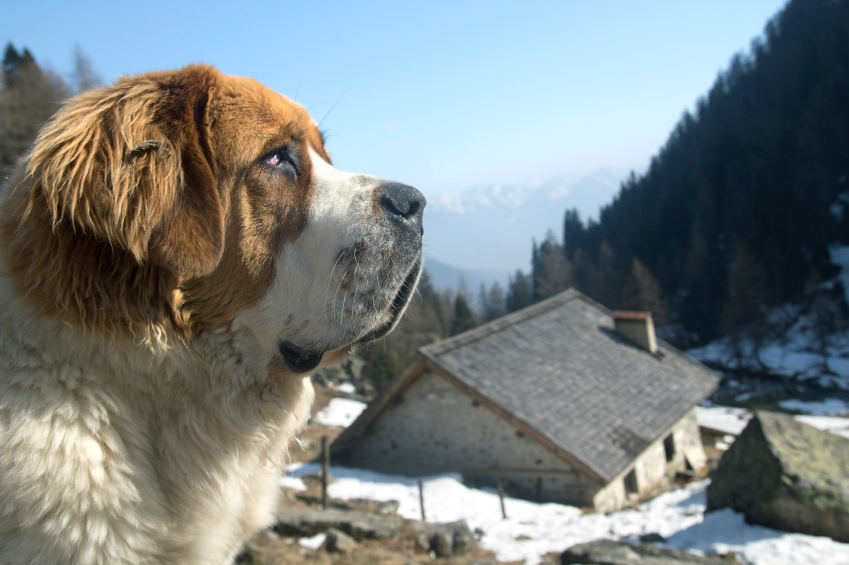 New mines were being discovered out in Grand Forks (British Columbia), and Mulrooney realized that food and lodging for the men was going to be required. She moved there and opened a restaurant near the gold fields.  It was here that Nero entered her life.
An Englishman who had come out for the gold rush encountered bad luck. His boat capsized on the way to Grand Forks, and he lost all but his puppy. He wanted to keep the dog but he had no money so he needed to get a job at one of the gold mines right away. He struck a bargain with Mulrooney. If she would care for and feed the puppy while he worked during the mining season, he would let Nero decided who his owner would be when he returned.
Nero opted to stay with Mulrooney.
A Troubled Trip to the Bank
Mulrooney's restaurant was booming. Miners who paid her in gold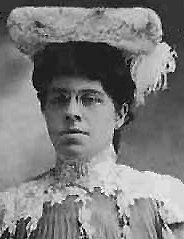 dust, and she was becoming a wealthy woman. Periodically, she needed to take packs of gold dust into her bank. It was a bit of a walk to get into town but Mulrooney knew not to trust anyone but herself.
One spring day she loaded two bags of gold on Nero's back and strapped one bag on her own back to make the journey into town.  The snow was melting, causing the creek water to rise. When dog and owner reached the log that everyone used as the bridge across the creek, it was wet—the spray of the water occasionally soaked the wood so that the log was quite slippery.
Mulrooney made it safely across, but dear Nero was not so lucky. His big feet flew out from under him, and he splashed into the water.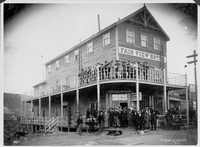 Mulrooney's only concern was for her dog.  A young willow tree grew near the water, so she held on to it to lean out toward Nero.  She caught hold of his collar—but then both of them were stuck. Nero was being weighed down by the gold, and if she let go, she would lose him.
Just then, two miners on their way into town came by and saw the scene…Mulrooney saw them and started calling: "Cut the gold off the dog!"
One of them came up behind her and also held onto the willow tree. The weight was too much for the tree and it snapped, tossing both Mulrooney and her would-be rescuer into the water.
Once in the water, however, Belinda was able to cut the packs off Nero. With that, the dog was able to scramble for the bank as did Mulrooney.  They both lived but two packs of gold were lost.
Gold Rush Boom for Mulrooney
As the Klondike gold rush continued, Belinda Mulrooney decided to sell the restaurant in Grand Forks and move to Dawson City in the Yukon, which was expanding quickly. She invested in building one hotel, and when it was complete, she chose a prime site in the center of town to build a truly grand hotel, The Fairview. A special kennel was created in the cellar for both Nero and dogs belonging to the miners.
Longing for Family
As her businesses blossomed, Mulrooney longed to go back and visit her family in Pennsylvania. Nero would be left in good hands with the hotel staff. She bid him good-bye and went off to the wharf in town where she would catch a steamer, the first leg of her journey.
But suddenly there was Nero! He splashed into the river to try to catch up with the boat, but he wasn't going to make it. Some of the miners on board convinced the captain to cut the engines and let Nero get close enough that they could pull him on board.
Nero and Belinda Mulrooney traveled together to Seattle, where she treated them both to a visit to the Turkish baths. She was hesitant to take him all the way to Pennsylvania, so she began searching for a solution. She located a stable owner who was amenable to her business offer to pay him for caring for Nero.
Months later when she returned to Seattle for Nero, she learned he had run away.
The Search for Nero
Mulrooney searched the waterfront, looking everywhere a dog might hide. She called his name as she searched.  Finally a dirty, bedraggled Nero came whimpering out of a hiding place; his tail was wagging, delighted to see his master.
Another Turkish bath and several weeks of good meals brought Nero back to looking his normal self. From there, Mulrooney and Nero continued on to Dawson City.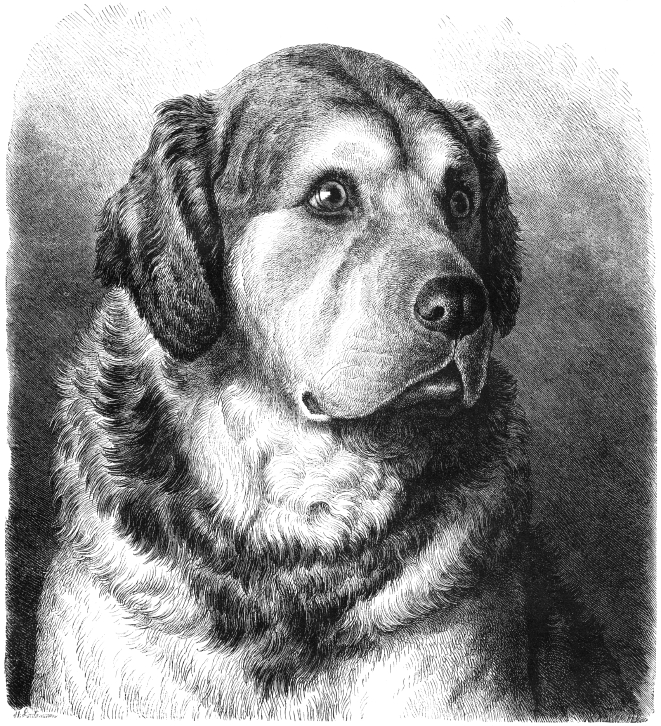 Once she was settled in again, Charles Eugene Carbonneau took a liking to her—and to Nero. Or perhaps the attraction was Belinda's money.  Carbonneau and Mulrooney wed and were happy in Dawson City for a time, but then the couple decided to move to Paris. Nero had to be left behind.
After a few years of high living in Paris, the marriage disintegrated and most of the money had been exhausted. Belinda Mulrooney returned to Dawson City.
There was no further word on what happed to Nero, but surely Belinda Mulrooney—who had dearly loved the dog—left him in good hands to live out the rest of his life.
To read more stories of this type, check out Gold Rush Dogs by Claire Rudolf Murphy and Jane G. Haigh.