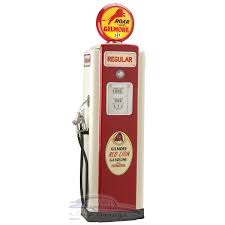 In the 1870s, Arthur Gilmore and Julius Carter first met in Southern California where they were both prospecting for gold. As it became clear that their "get rich quick" plan wasn't working, the two of them bought a dairy farm in what is now Compton, California.
The milk business was lucrative. When a parcel of land—part of the former La Brea Ranchero– became available in the Fairfax section of Los Angeles, they invested. But they soon saw that with few transportation options in the late 19th century, it was difficult to oversee two businesses that were 30 miles apart.
Gilmore and Carter decided the prudent thing to do was divide their interests. They had no fair way to decide who got which farm, so they drew straws. The winner would pick the parcel he continued to farm.
Carter won the draw and chose Compton. The dairy was going well, and there was plenty of fresh water for the cows.
La Brea Dairy Second Choice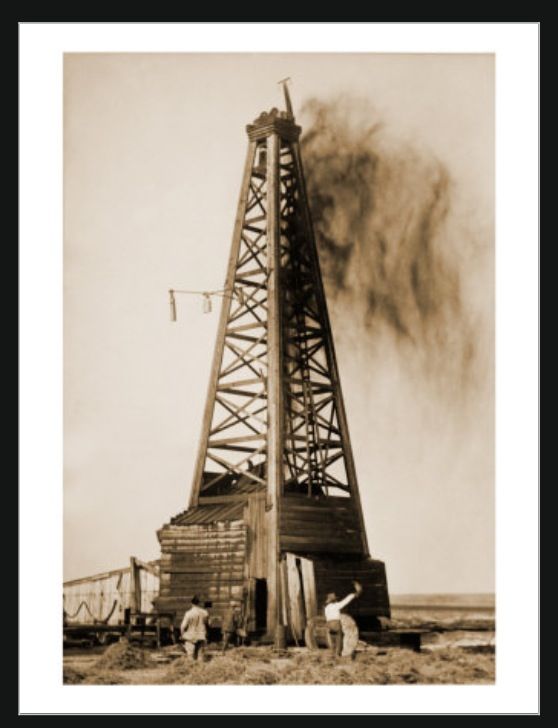 Gilmore settled for the La Brea property. He and his wife moved into the adobe farmhouse on the land. (That house still stands today.) The dairy business was strong, but the land was dry. Drilling for fresh water was a top priority.
Gilmore brought in men to drill wells, but most of the time, the result was black sludge. The area was well known for "tar seep." For hundreds of years, native people made their way to this area to acquire tar for waterproofing canoes and eventually roof coverings. (The La Brea Tar Pits are one of the places people gathered.)
Gilmore was frustrated at the lack of water, but he opted to make the best of what was on his land. By the late 1890s, there was a market for tar and road oil. The California road system was expanding, and construction crews used "road oil" to seal the newly-built streets.
Better Drilling
In 1900, Arthur Gilmore hired Denver-Pacific Oil and Mine Company. The company arrived with derricks and knowledge of oil drilling and began the job. After several months, they affirmed the presence of oil but couldn't bring in a gusher.
Gilmore's contract with the Denver-Pacific Company expired, but Gilmore made them an offer. If he could lease the equipment, he would use his own men. If they struck oil, Denver-Pacific would get a percentage.
Working with the Denver-Pacific equipment, Gilmore's men moved the derricks to Fairfax and Beverly but fared no better. Before long, they re-positioned the main derrick at Third Street and Gardner. At last, they brought up oil. Initially, they pumped 1200 barrels a day, eventually stabilizing at a steady 200 barrels.
Though this was the third location, Gilmore couldn't resist. He christened it Gilmore #1.
He also sold the dairy cows. Gilmore Oil Company was born.
Road Oil and Gasoline

By the late 1800s, kerosene oil was the primary fluid for illumination, but in Southern California "road oil" was outselling other petroleum products of that day. The oil pulled out of the ground required very little refining to be used effectively as a sealant. The oil was also in some demand by railroads and steamship companies.
What Would the New Automobiles Use?
Automobiles were in their very early stages, and inventors knew that a reliable, portable power source was key to putting more cars on the road. Steam power, diesel power, hydrogen, and electricity were all tried. Over time, the marketplace dictated that the gasoline-powered cars could be made more affordably.
Producing gasoline meant another step was needed in the refining process. Gilmore had an employee who loved tinkering with how to do this, and Eddie Beach soon had a method for turning Gilmore's oil into gasoline.
Selling Gasoline in the Early Days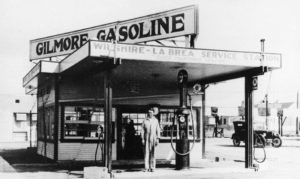 With very few cars on the road, there was no need for service stations. Drivers stopped at hardware stores or general stores to purchase gas and oil. Most brought in their own containers, and if they were driving very far, they purchased extra. A driver never knew how far he might be from the next place selling gasoline.
Just as ice cream vendors sold their products on the street from push carts, Arthur Gilmore realized he could increase gasoline sales by taking to the streets.
He devoted a Gilmore truck to travel to different neighborhoods, selling gas. The sign he had painted on the side of the truck was prophetic:
"Someday you will own a horseless carriage. Our gasoline will run it."
Death of Founder
Gilmore did not live to see the company grow any bigger. In 1918, Arthur Fremont Gilmore died unexpectedly. His son Earl, age 31, was left to run the company. Earl joined the company right after he finished high school, and he brought with him, Clarence Beesemyer, his good friend. The two proved to be a great business team.
Early Gas Stations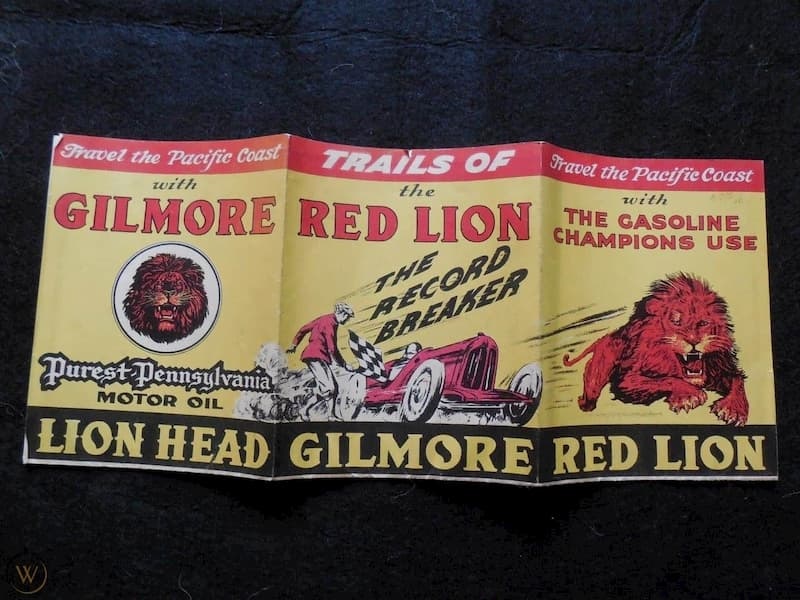 By the 1920s, automobile prices were dropping, and more and more people wanted to drive. Earl Gilmore set up his first permanent gasoline station in 1923 on Gilmore land at Wilshire and La Brea.
Early gasoline stations were simple affairs. They sold one grade of gasoline, did some car repair work, and sold tires and wood.
In the early days of gasoline, it was widely recognized that most brands of gasoline were about the same. Gilmore knew that promotion would be key. He selected a fierce-looking lion for the Gilmore logo. The company colors were red and cream. He called it the "Red Lion" Oil and Gas Company.
Gilmore Sponsorships
In the early days of gasoline sales, sponsorships of auto races and air shows were a great way to be known. Gilmore particularly loved the thrill of air shows.
Among those who noted Gilmore's sponsorship was a well-known pilot, Roscoe Turner. Turner was the epitome of "tireless self-promoter."
Roscoe Turner's Background
Roscoe Turner was a well-respected pilot. When Howard Hughes undertook his World War I flying epic, Hell's Angels, Hughes knew he had to have Turner to help with the flying. But after a time, Turner and Hughes butted heads. Turner had to go. He then barnstormed, taught flying lessons, and earned money carrying out charter flights.
In the early 1930s, Turner was in need of his next gig and set up a meeting with Earl Gilmore. If Gilmore would invest in a plane and sponsor Turner's participation in air racing competitions, Turner would be proud to represent the Gilmore Oil Company.
Earl Gilmore loved the suggestion. He located a $15,000 used Lockheed Air Express (a high-wing monoplane). The plane was re-painted in Gilmore colors (cream color with a Red Lion logo) and christened "The Gilmore Lion."
Turner also offered the ultimate in publicity appeal—he promised Gilmore he would fly with a lion in the cockpit.
Finding the Lion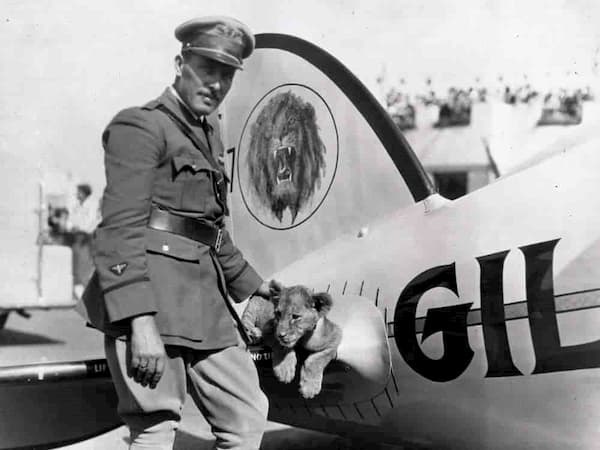 Roscoe Turner knew just where to go for the lion cub. The fellow who was animal handler at Universal Studios now ran Goebel's Lion Farm. This was the source where movie studios turned for everything from the lions used in Tarzan movies to the iconic lion needed by MGM for their logo.
Turner visited Goebel and chose a three-week old lion kitten. The press could not get enough of the story. When Turner was to make his maiden flight with the cub, 5000 people showed up at the Los Angeles Municipal Airport.
After that, the crowds kept coming. Reporters liked knowing whenever Turner was flying. Turner and the lion cub were also featured in newsreel footage, giving Gilmore (and Turner) national exposure.
At each stop, Gilmore orchestrated the visit so that Turner and "Baby Gilmore" visited a local Red Lion gas station. Or the owner came out to the airport for photo opportunities with the local press.
Flying Lion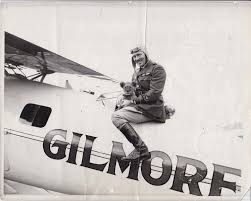 Though the stories of the flying lion lived on for a long time, Roscoe Turner and Earl Gilmore had to face reality. After 6 months of appearances, baby Gilmore was growing up. At 150 pounds, Gilmore no longer fit safely in the cockpit.
Because Turner purchased the lion himself, he took Baby Gilmore home with him. He had a special enclosure built for the lion in the backyard of his Beverly Hills home.
Gilmore knew right away that he needed another lion. With that thought, he created the Gilmore Circus. Gilmore stations were located up and down the west coast, so the circus could tour from place to place, bringing out crowds and creating local excitement.
Gilmore was said to be the only oil company with an animal handler on the payroll.
Surviving the Depression
The Depression hit the auto industry hard. Gilmore saw that value and economy were the watchwords of the day.
When it came to automobiles, the government was not yet setting industry standards for cars or for gasoline. This brought about a need for the "Economy Run."
Several car companies opted to support point-to-point races. Different makes of cars using different oil and gas products would offer comparisons on mileage and economy. Typical runs were a couple of hundred miles in length and generally demonstrated fuel efficiency for autos going uphill as well as on flat roads.
In 1930, the Economy Run ran from Seattle to Mount Baker, 190 miles away. Another popular run was Los Angeles to Yosemite, but some were shorter. Women were frequently the drivers. (This bears more research.)
Gilmore as Sponsor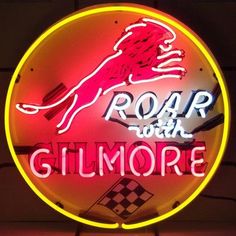 When Gilmore saw what was involved, he realized this was the perfect type of event for a gas company to sponsor. Car companies were delighted to turn the expense and the coordination of the event over to Gilmore Oil. Gilmore and his partner, Clarence Beesemyer, coordinated with the U.S. Auto Club, so that they sanctioned the runs.
Other Car Promotions
The Gilmore men were first-rate marketers. In addition to sponsoring air shows and the annual Economy Runs, they had two other car-related promotions that represented brilliant thinking.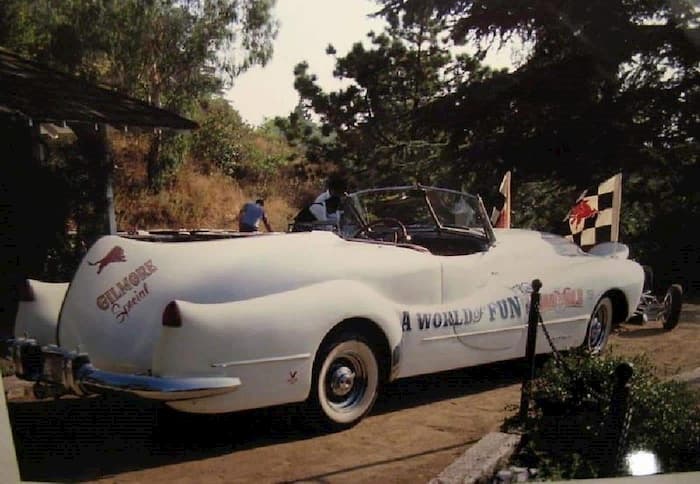 During the 1930s, The Topper movie was a huge hit. The plot concerned two rich people who died in a serious auto accident. They came back as ghosts trying to make up for the ill deeds of their previous lives. People loved the film.
Gilmore bought the Topper car—a huge "get" get in that day. The specially designed automobile was modeled after the top luxury cars of the 1930s. It was a cross between a Cord and the Iowa-built Duesenberg. In building the custom car, designers added external exhaust pipes, and the trunk was carefully fit with compartments for camera equipment.
Gilmore sent the car on tour from gas station to gas station—a traveling museum for the ages.
Wilderness Guides
Gilmore knew that many car trips on the West Coast were for vacation purposes, and people loved to hunt and fish. Among the hand-outs at appropriate gas stations were local hunting and fishing maps.
But Gilmore added on to that. The company invested in a Gilmore Hunting and Fishing car. The automobile cruised around various parts of the west coast, If a driver spotted the vehicle on the road, he could flag down the car. The Gilmore driver would then guide you to the best fishing hole or the ideal duck blind for hunting.
Customer Focus
Beesemyer and Gilmore were also very customer-focused. They emphasized:
Clean stations and clean bathrooms.
Give-aways that encouraged drivers to stop. (State road maps sponsored by Gilmore were always popular.) There was also a monthly magazine called Gilmore Graphic with auto-related stories (started in 1931).
Give-aways for children. If parents could pick up items that kept the children busy in the car, life was good. Gilmore produced a newspaper for kids called the Gilmore Cub. They also gave away coloring books, comic books, small cut-outs, decals, and small toys that were based on characters from the Gilmore Traveling Circus.
Special customers received Roar with Gilmore Tire Covers
By the late 1930s, Gilmore had nearly 3600 gas stations. Business was booming, and there were plenty of towns around the West Coast where the circus could travel.
Developing Gilmore Island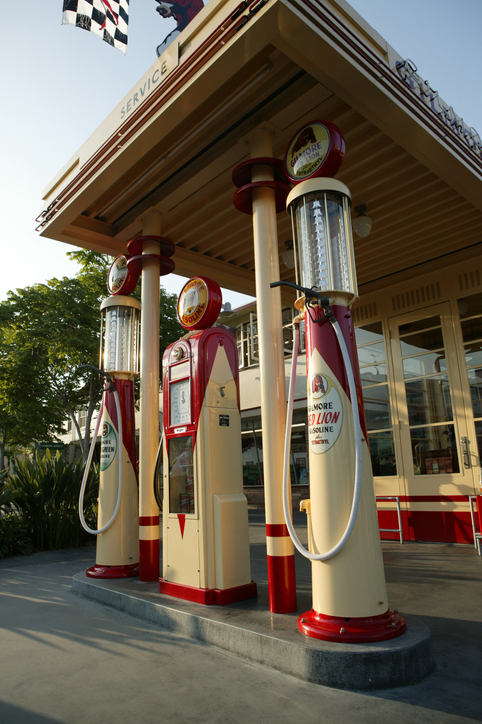 By 1932, Los Angeles was growing, and developers were creating new neighborhoods for housing that were near the property where the original dairy stood.
The Gilmores saw that it was time to move the industrial aspects of their business. They purchased land in Vernon, California, for all their petroleum-related businesses.
Since the La Brea property had been family-owned since 1880, the Gilmores were able to have some say in how the property interfaced with city and county governments. Gilmore had no interest in becoming part of L.A. City. It would cost more in taxes, and if his land remained in the unincorporated part of town, he had more freedom as to how he would develop the land.
To show his interest in being a good commercial neighbor, he capped Gilmore #1 despite the fact that the well was still producing oil.
How to Expand
As neighborhoods expanded, Earl Gilmore felt it would be a good investment to create a sports and entertainment complex on his land. His first venture was for a brand new sport, Midget Auto Racing.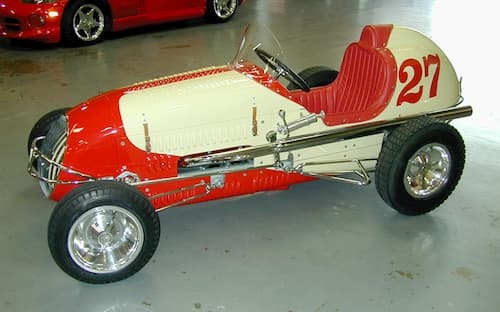 Midget auto racing began in Los Angeles in 1934 when a small group of men interested in auto racing got together. They decided that racing small, powerful cars on ¼ or 1/5-mile tracks could become a popular sport. The cars would be front-loaded engines, weighing about 1000 pounds. The cars generally have four-cylinder engines with 300-400 horsepower.
The first midget auto race took place on the sports track at Loyola University. When Gilmore saw how well it did, He opted to build a track on his property at Fairfax and Beverly.
The stadium held 18,500; the track was initially only 1/5 in length. When the stadium wasn't being used for racing, Gilmore rented it for rodeos, wrestling matches, and speakers who drew big crowds (Harry Truman was among them.)
And in the meantime, midget auto racing became popular around the world. Racing the light cars with high-powered engines made midget auto racing an exciting and dangerous sport.
Baseball was Next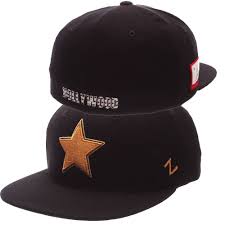 With the success of the auto stadium, Gilmore turned next to baseball. Los Angeles had a baseball team, the Hollywood Stars. Though they were a minor league team, their placement in Los Angeles meant everything. The crowd often included Hollywood luminaries like Gene Autry, Bing Crosby, Humphrey Bogart, and Cecile B. DeMille.
Gilmore built the stadium in 1939 and also did well with that investment.
Gas-a-teria
At heart, Gilmore was an oil man. Nothing made him happier than selling his primary product—gasoline.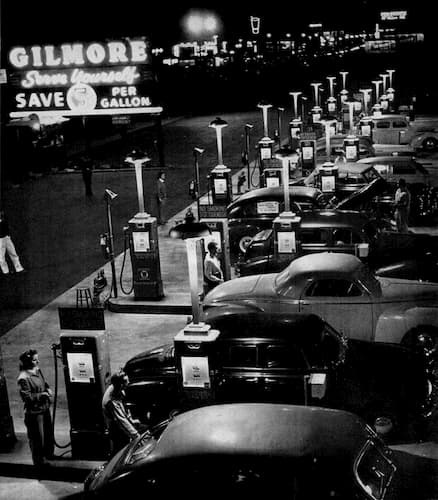 While the city of Los Angeles regulated service stations that were within city limits, the Gilmore Island property remained firmly part of the county. With that, Gilmore came up with a business model where he could be certain to always offer the lowest price gasoline.
Calling it a "Gas-a-teria," he installed multiple drive-up gasoline pumps. Access was easy, and customers could pump their own gas. Self-service was not permitted in the city, so Gilmore's county-based gas station permitted him to keep gas prices at least a nickel below what people paid elsewhere.
Gilmore Oil Company Sold
As the United States entered war time, businesses changed. While gas and oil were still in demand by the government, consumer demand dropped. To make it through the needed changes, Gilmore Oil Company took on a great deal of corporate debt and borrowed from one its largest rivals, Socony-Vacuum Oil Corporation (later to become Mobil Oil).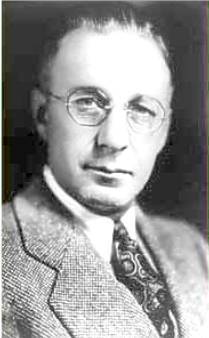 As the war ended, Earl Gilmore, now in his late fifties, saw that the best way out of debt for Gilmore Oil was to sell the service stations. While a few stations maintained the Gilmore name for a time, most transitioned to be Mobil Oil stations.
Gilmore still owned a couple of lions used in promotions. Gilmore VI went to the Los Angeles Zoo. Another went to Woodland Park Zoo in Seattle. (The original lion purchased by Roscoe Turner went back to Goebel's Lion Farm. For the remainder of his life, Turner sent small payments to the farm for food and upkeep.)
The Gilmore Family retained ownership of the real estate.
Los Angeles Farmer's Market
Today Gilmore still owns one of the best-known attractions in Los Angeles: the Farmers Market at Fairfax and 3rd. The business began during the Depression—1934 to be exact.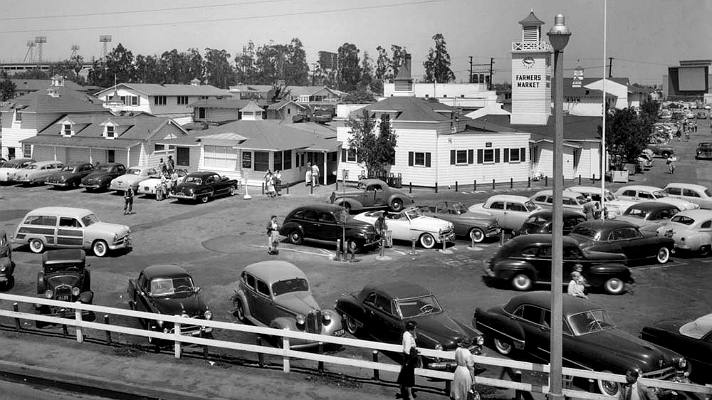 Earl Gilmore was approached by Roger Dahlhjelm and Fred Beck with a business proposal. It was a tough time economically. Farmers needed an inexpensive way to reach customers, and customers longed for affordable fresh produce. The men suggested that on Sundays Gilmore's parking lot could be used for a green market. Farmers would pay 40 cents per vehicle for coming in to sell to customers for the day.
The market was a huge hit. At the end of the first season, the farmers asked that actual sheds be built so that they could sell in a more organized fashion.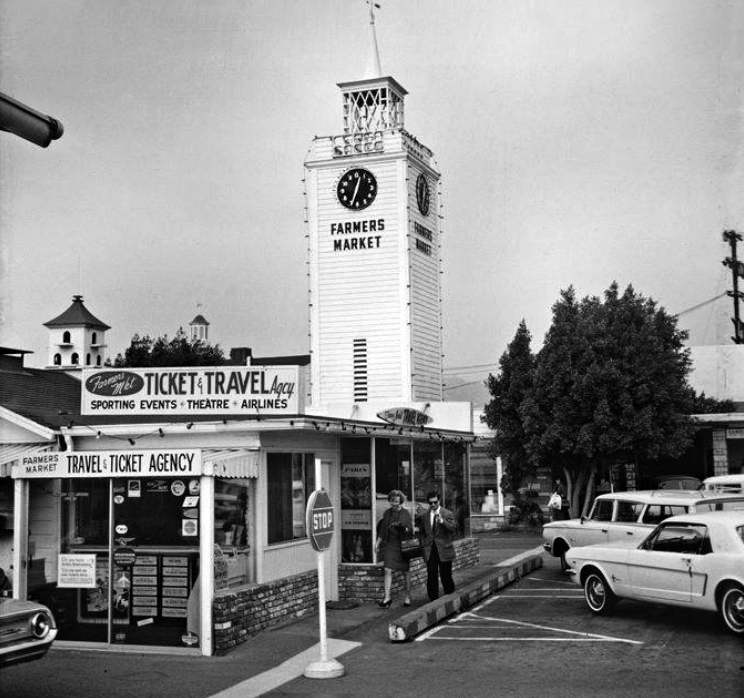 Overseen by Beck and Dahlhjelm, simple structures were added. This increased the appeal for other types of vendors. A butcher, a fishmonger, a candy store, and an ice cream stand. Prepared food was sold and tables were added for people who wanted to sit to eat.
By the 1940s, 40,000 people per day were coming through. And in 1948, a drive-in movie theatre was added. (The drive-in lasted through the 1960s.)
Gilmore Oil Today
Today Gilmore Oil is still an ongoing concern. The headquarters office remains on East 28th Street, and oil exploration continues in various parts of the west.
Gilmore Oil Company owns 30 of the original 256 acres that Arthur Gilmore acquired in 1880. The larger chunk of land is leased by Caruso Affiliated Holdings. Rick Caruso built the highly popular Grove shopping area there.
The Farmers Market is on Gilmore-owned property and draws Angelenos and tourists. The Adobe House (tucked in among greenery near the parking structure) can now be rented as an event space.
Grandson Hank Hilty Jr. runs the company and is an active member of the L.A. community. There is still a Gilmore Bank, now known as Pacific Premier Bank.
*
For a story of an early aviator in Southern California, See Pancho Barnes: Pioneering Aviator and Legendary Woman. And Phineas Banning: The Father of the L.A. Harbor tells more about early Southern California.
An extra thank you to Doug Westfall of Paragon Agency. His advice is always very helpful, and his company, Special Books, is providing a true first draft of history by publishing stories of people who witnessed particular events.