David Ruggles was among the early Black abolitionists and had a strong influence on those who followed. He was thoughtful, aggressive, and unapologetic in all that he undertook. It was effective. Among those whom he helped or influenced were some of the biggest names in abolition–Frederick Douglass and Sojourner Truth.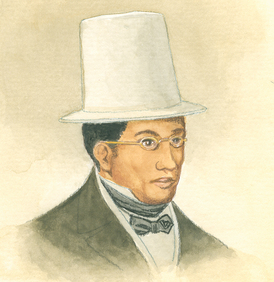 In 1835, Ruggles and his mentor established New York City's Committee of Vigilance from which they could work. They fought to rescue those who were captured by kidnappers, and they provided legal counsel and advice as to how to get safe passage out of New York City. 
Early Life
David Ruggles was born free in 1810 to parents who lived in Norwich, Connecticut.
Slavery had not been abolished in Connecticut at this time, but it was dying out, and the Ruggles family was able to create a decent life for their family. His father was a blacksmith. This work was one of the most important in any village. Blacksmiths had the materials and the knowledge to craft tools and all sorts of items that everyone needed, so the local blacksmith was very much a part of the community.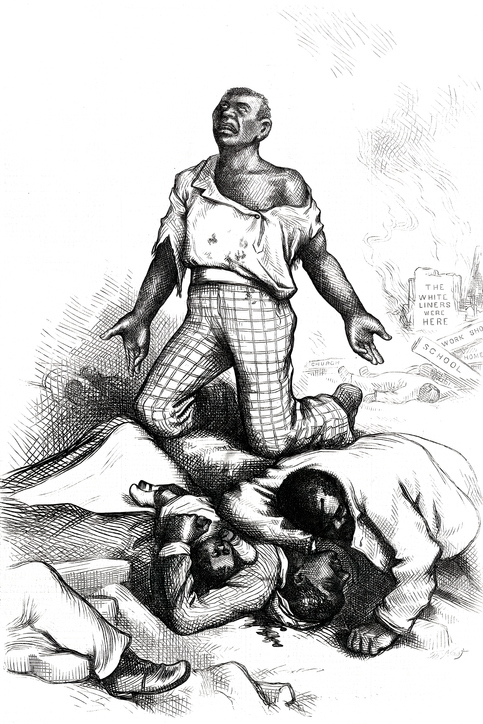 David Ruggles's mother was an excellent cook and became a well-respected local caterer. Because she was accustomed to working with clients from all walks of life, she taught her children that they had the right to greet people as equals.
David was the oldest of the Ruggles children and attended a religious charity school in Norwich. His education gave him the tools he needed to accomplish a great deal in later life. 
Leaving Home
By age 15, David Ruggles was ready to leave home. In Norwich, work for mariners was generally available. Three rivers flowed into Norwich to form the Thames River that flowed South to Long Island Sound, so riverboats and small ships were always coming in and out of the community.
In his early travels on the water, David Ruggles met Nathan Johnson of New Bedford, Massachusetts. Johnson was a Black abolitionist who was already working to help fugitive slaves. Ruggles learned by watching all that Johnson did and how he went about it.
Moving to New York City
By 1825, Ruggles was in and out of New York City regularly. When he decided it was time to stay, he went into the grocery business to support himself. Though he had to move locations several times, his stores became known as havens for Blacks in need of help.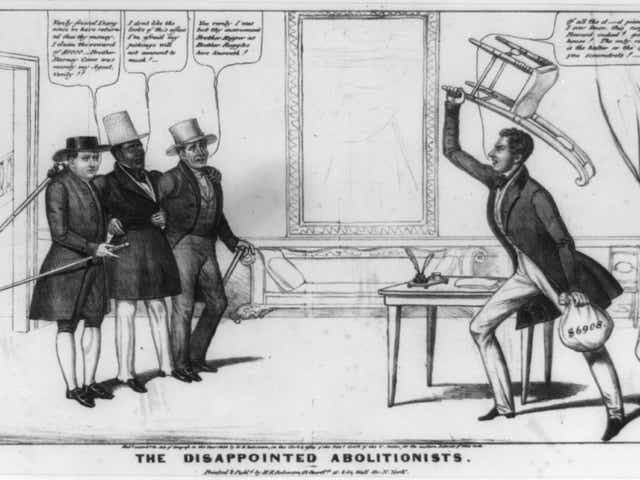 When slavery was outlawed in New York n 1827, there was a seismic change in the lives of former slaves and free Blacks as well. Ruggles saw that slavehunters quickly turned their sight on the city.
They arrived to capture slaves who escaped from nearby slave states. But the hunters thought little of nabbing free Black men and women off the streets. They then shipped them South to be sold illegally into slavery.
Making a Living While Supporting Abolition
Even free Blacks did not have many options as to the type of work they could do, but running a grocery store was among them. That job appealed to David Ruggles as he found the grocery store to be a good setting for meeting with other people. It was also a welcoming space for the newly escaped seeking help. Word spread among people that those newly arrived in the city should find their way to David Ruggles's grocery store—he was their "North Star."
His first locations were on Cortlandt Street; first at 3 Cortlandt. When it was destroyed by arsonists, he moved to 15 Cortlandt. Later he relocated to Lispenard Street.
In addition to helping people directly, Ruggles also made a point to only sell produce that was made from free labor. He proudly displayed signs in his store noting "Free Produce," meaning that nothing he sold was harvested or processed by enslaved individuals.
Abolition Work
Though the grocery was important for earning a living, Ruggles still devoted a great deal of his time to writing and promoting the fact that slaves should be free.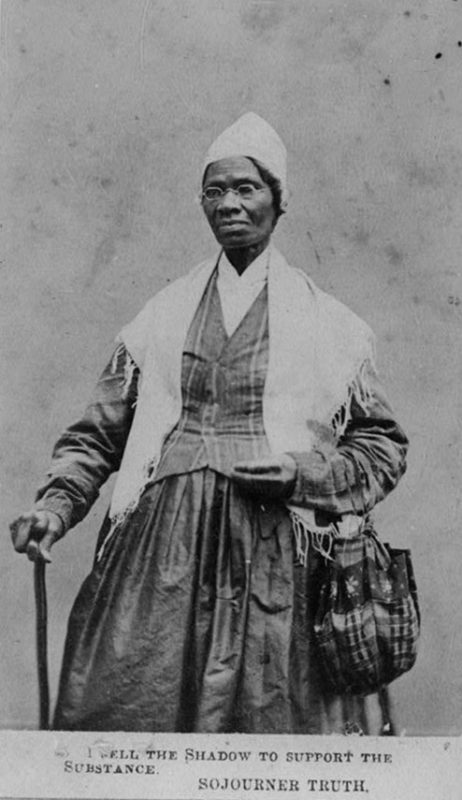 He eventually added a printing press in the grocery storage room. Early on, he also set aside a section of the store for a reading room and a lending library. It was the first lending library available to Black people. (Other libraries were for whites only.)
Samuel Eli Cornish, who started the Colored Presbyterian Church Ruggles attended, also published a newspaper, Freedom's Journal (1827). Ruggles wrote for the newspaper and also took time away from the grocery to travel through New England to distribute the paper and promote the philosophy behind it.

During his travels, he built an excellent network of people whom he could call on for help as the abolition movement grew. 
Colonization
During the 1820s, many of the white abolitionists felt the answer for newly freed slaves was colonization. An American Colonization Society was established in 1816, and the mostly-white members felt that the former slaves should be relocated elsewhere…perhaps back to Africa.
Ruggles and other Black abolitionists strongly disagreed. By that time, many of them had family members who had lived in America for several generations, and they felt they deserved to stay.
Anti-colonization was just one of several anti-slavery topics that David Ruggles wrote about. 
Church Connections
Religion was important to David Ruggles, and he joined the First Colored Presbyterian Church. It became an important base for him and offered a way to network with those who could help him. Among the people he met at church was aa woman named Isabella Van Wagenen, later to be known as Sojourner Truth.
By 1833, Ruggles felt he could no longer maintain a grocery and do all that he needed to for abolition, so he closed his store. He became an agent for The Emancipator, funded by white abolitionist Arthur Tappan. He was among the few Black abolitionists working for the paper. The work did not pay well but it permitted him to continue to travel and extend his network.
He also worked to establish a network of captains of coastal vessels to get people out of city to places of refuge.
Slaveholder's Hunting Ground
Even in the early 1830s, New York was a very dangerous place to be for African Americans. To help the formerly enslaved and to fight back against the slave hunters, Ruggles and his supporters established a Committee of Vigilance in 1835. The group raised money and hoped to use the law to fight back against the kidnappers, but they also did not look the other way if it took a fight or a physical struggle to free a slave.
Ruggles fearlessly boarded ships in the New York harbor in search of Black captives or for signs of participants in the illegal slave trade.
He also made known the names of those whom he knew were slavehunters. The Committee also provided shelter, food, and clothing to those fugitive slaves who made their way to New York. 
Frederick Douglass Seeks Out Ruggles
The word was out that David Ruggles was the Black person's "North Star" in New York City. That brought a young man from Maryland, Frederick Augustus Bailey to Ruggles looking for help. Bailey had received an education, so he arrived with book smarts, but he was very young and lacked the street smarts that men like David Ruggles had achieved by living in the city.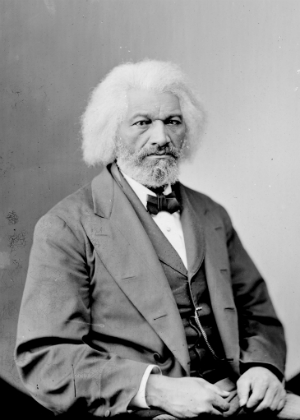 When he arrived, Bailey—soon renamed Frederick Douglass—intended to travel on to Canada, but Ruggles counseled differently. Douglass said that he had formerly worked as a ship caulker, and this offered Ruggles the perfect place where he could send this young man—New Bedford where Ruggles's network was strong.
But before Douglass was sent on, Ruggles helped him in another way. Douglass's wife-to-be was following him to New York. Ruggles helped assure her safe passage, and the couple was married in Ruggles's living room on Lispenard Street.
He soon sent the couple off with $5 and a letter of introduction to friends in New Bedford who would help them. 
Stories of Free Men Captured
If the abolitionists only had to watch out for slaves looking for help, their jobs would have been slightly easier. But as the slavehunters entered New York, they took anyone they could find. One fellow, George Jones, was a free Black. The slaveholders noticed the strong young man, and soon made a secret financial offer to his employer.
One day the police came to arrest Jones. His boss urged him to go along with the police, assuring him that he would be right behind Jones and would work out the misunderstanding.
Once at police headquarters, however, Jones was brough before a judge who declared him a fugitive slave. He was ordered to be shipped South.
George Jones's employers had no intention of rescuing the free man. The boss had pocketed money from the slavecatcher, who saw that Jones would sell well in the Southern market.
Another example of a free family getting caught up with slavecatchers involved the son of a free Black ship captain and the son's two friends. The ship traveled from New York to New Orleans to deliver some goods. While in port in New Orleans, another Captain stopped by the ship looking for young men to carry hemp into the city. The son and his friends cooperated.
Within a few hours of being in New Orleans, they were kidnapped and sold into slavery. The father contacted David Ruggles for help, and the Committee of Vigilance eventually located the young men.
The only way to free them, however, was to pay for their freedom. In the South, no legal options could have helped.
More Ways to Spread the Word
In 1838, while still in New York City, Ruggles began publishing the Mirror of Liberty, the first Black magazine to be produced. He also continued writing and publishing pamphlets on anti-colonization. He also urged jury trials for kidnapped Blacks.
His writing and his travels proved inspirational to women, and as a result, many women's groups in New England and found ways to help.
During the course of his time in New York City, he did most of his abolition work through the Committee of Vigilance. Ultimately, David Ruggles is credited with helping at least 600 slaves gain freedom.
Leaving New York
In the late 1830s, David Ruggles had a falling out with Samuel Eli Cornish who had rejoined the Committee of Vigilance. Their disagreement and Ruggles's failing health made David Ruggles ready to leave New York City.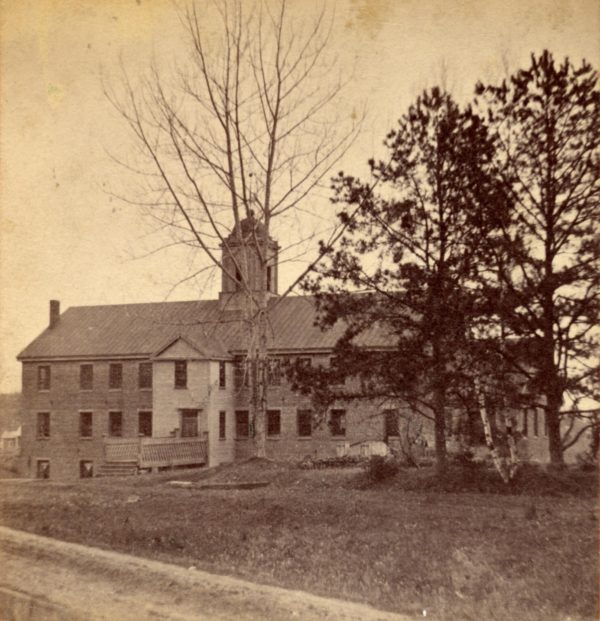 He was well-liked in New England and was particularly drawn to Northampton, Massachusetts, where he knew that a group was putting together an utopian community that welcomed people of all backgrounds. The community emphasis was on healthy living.
By this time, Ruggles was totally worn out and his cataracts left him virtually blind. He felt this group might help him, and he knew he would be welcomed there.
General Discrimination
Like any other Black person then—and too often in more recent times—Ruggles faced basic discrimination.
Because of his health, he paid full price for a first-class ticket on a steamboat. This would guarantee him seating in the interior of the boat where he could be warmer than on the deck.
But that was not to be. Despite his first-class ticket, the steamboat staff determined that Black people rode outside on the open deck. Ruggles had no other option. 
The "Water Cure"
Once settled into Northampton, Ruggles learned about hydrotherapy or the "water cure" that people were practicing.
He not only wanted to participate to make his health better, but he soon realized that he could establish a center—the first of its type—offering water cures to others. Many of the people he got to know through abolition—including Lucy Stone, John Brown's sister, and William Lloyd Garrison—also came through to rest and recuperate.
Ruggles was also delighted when Sojourner Truth became his neighbor in 1843. The two knew each other from church in New York. Living conveniently close by each other in Florence, Massachusetts. David Ruggles and Sojourner Truth became close friends and frequently discussed her upcoming speeches.
While there were months when David Ruggles felt as though his health was improving and his eyesight was better, overall, his health remained a struggle. He became reliant on an aide who could help with reading writing.
Ruggles was still an active participant in all he could do. His sense of feel and his ability to listen to patients who came for a "water cure" gave him the continued ability to help others with their health. And of course, abolition was always on his mind and he continued to write, fighting against slavery.
Death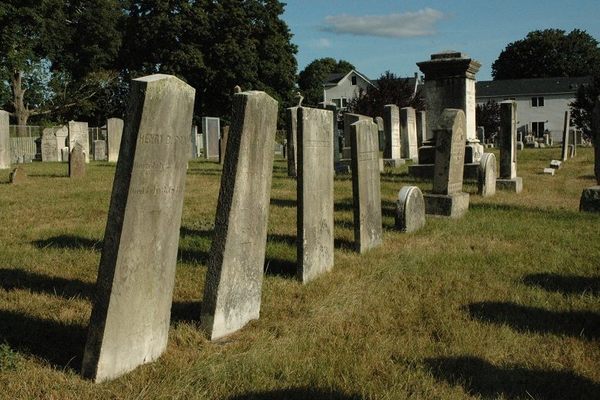 David Ruggles was only 39 when his health gave out. He died on December 16, 1849. His mother and siblings claimed the body and saw that he was buried in the family burial plot in Yantic Cemetery in Norwich, Connecticut.
David Ruggles Remembered
Though David Ruggles is not as well-known today, one of the most famous abolitionists, Frederick Douglass, spoke and wrote of him. Douglass knew that he owed his own salvation to that first start given him by David Ruggles. Douglass visited him in Massachusetts and had kind words for his old friend (from "What I Saw at the Northampton Association" in Charles Sheffield's History of Florence, 1894):
"Here, at least, neither my color nor my condition was counted against me. I found here my old friend, David Ruggles, not only black, but blind, and measurably helpless, but a man of sterling sense and worth. He had been caught up in New York City, rescued from destitution, brought here and kindly cared for. I speak of David Ruggles as my old friend. He was such to me only as he had been to others in the same plight. Before he was old and blind he had been a coworker with the venerable Quaker, Isaac T. Hopper, and had assisted me as well as many other fugitive slaves, on the way from slavery to freedom. It was good to see that this man who had zealously assisted others was now receiving assistance from the benevolent men and women of this Community.."
David Ruggles played a key role in the abolitionist movement by fighting against colonization and emphasizing an action-oriented movement. There was no patience for "letting slavery die out." In the process, he built one of the greatest Black self-defense organizations of the antebellum era and should be remembered for that.
Also see the article about Mary Ellen Pleasant, an abolitionist in San Francisco.