Summary
The article discusses various methods that retailers use to increase sales---Black Friday sales, special window displays, and on-site Santas to bring in visitors who might be customers.
"Black Friday" has come to describe what is generally the busiest in-person shopping day of the year. Many assume that it refers to the season when retailers "move into the black" after months of businesses operating at a loss (in the red).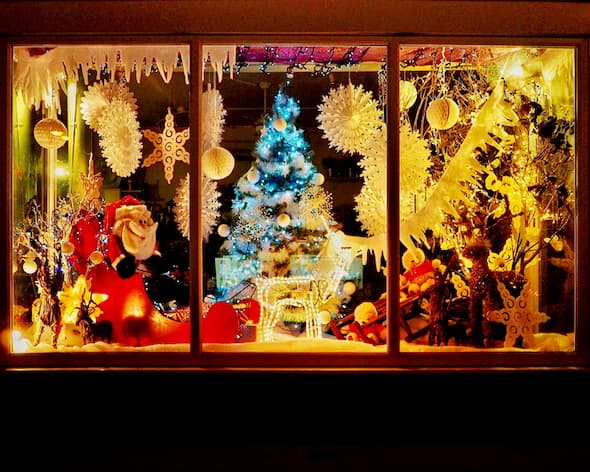 Table of contents
"Black Friday" has come to describe what is generally the busiest in-person shopping day of the year. Many assume that it refers to the season when retailers "move into the black" after months of businesses operating at a loss (in the red).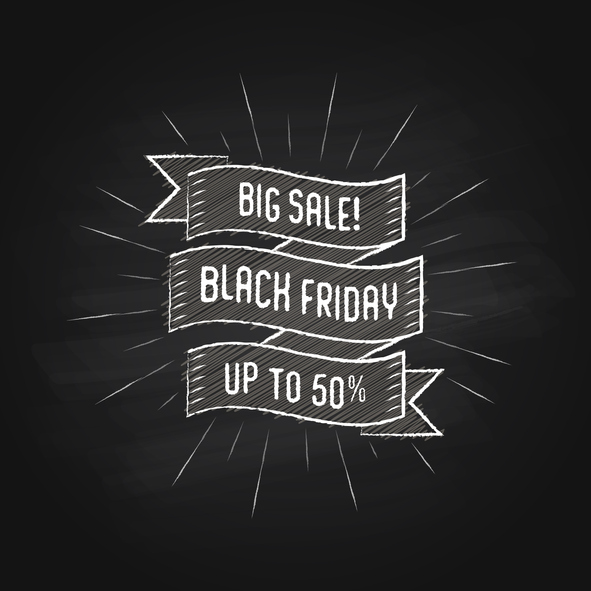 But the term is thought to have been first used by the Philadelphia Police Department in 1965. The officers used it to describe the heavy traffic on the Friday after Thanksgiving caused by shoppers. The city was particularly crowded because people from all over the country also arrived to see the Army-Navy football annual match-up. The game has traditionally been played in Philadelphia; it is a neutral location with a big stadium and plenty of room for attendees from both schools. (This year, Pennsylvania would have capped attendance at a low number because of the threat of the virus. For that reason, the game is scheduled for December 12 at West Point.)
Holiday Promotions
When we hear about "Black Friday" sales, what we think is the beginning of holiday shopping. Stores will be doing all they can to encourage us to spend.
Every type of promotion used today has roots in the past, starting with the very first type of "promotional opportunity," window displays.
Window Displays
Initially, all shopping had to be done locally. The first mail order catalog was sent out in 1872 by Montgomery Ward, and it took many decades before shopping by mail caught on.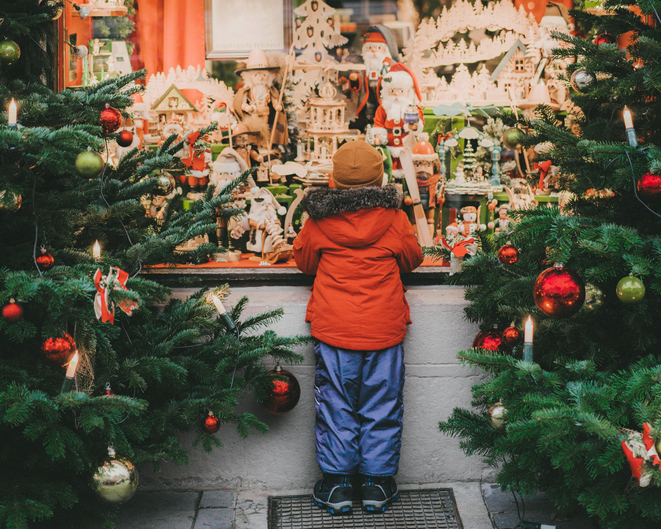 As a result, going to town and seeing what stores were selling was the first phase of deciding to buy. This made store windows an important part of all plans.
Since the first purpose of windows was to let light into stores, it took time before merchants found the value of window displays, but they soon began showing their wares: fresh meat at the butcher's, new hats at the milliner's, an d tools and miscellany at the general store. The store purveyors soon noted this was good for sales. People would come in asking for a product they saw in the window.
By the 1840s, the technology to make larger panes of glass expanded sales opportunities. The windows could be bigger, letting in more light and providing display space. In December, all the stores had displays of what shoppers might like for Christmas. The initial style was to place as many products as one could in the window. Surely a passerby would note one or two products that would bring them into the store.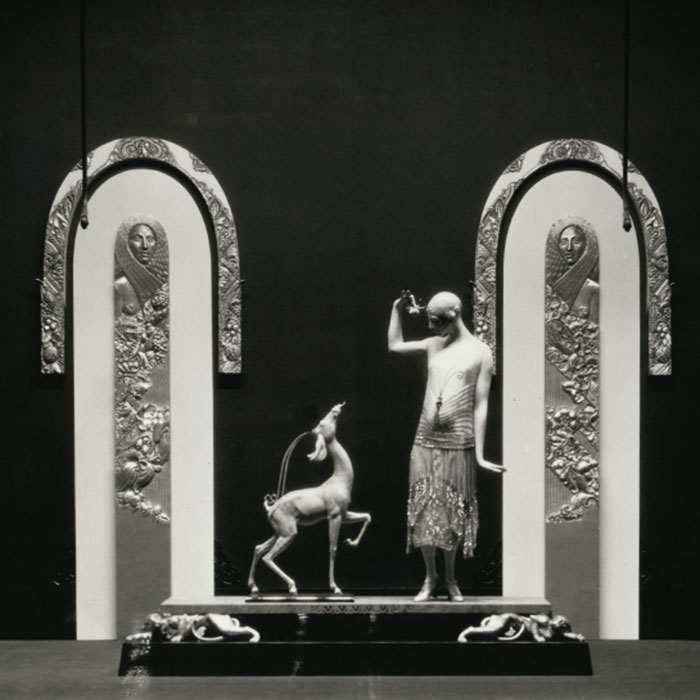 Early automation offered the possibility of specialty displays. A nodding Santa attracted attention to the window and encouraged shoppers to stop and look. These early automatons were known as "trade stimulators."
Theatrical Holiday Windows
Lord & Taylor in New York City (closed in 2019) laid claim to being the first department store to feature theatrical window displays. However, it may have been Chicago's Marshall Field. Arthur Fraser added themes to the window designs, and may have been first to establish the concept of each window revealing a new chapter of a story as a shopper walked along.
Fraser also introduced the "less is more" idea for window displays. Up until the 1920s, most retailers put tables in the window and placed as much merchandise as they could out for display. Fraser saw that a sparser, more dramatic window display would encourage shoppers to venture in.
Santas
Santa was another enticement to shoppers. If families could bring their children downtown to see the toy displays and request toys from a real-life Santa, that was good for sales. Montgomery Ward was well-known for employing in-store Santas to attract customers. (Click here to read about the First Store Santa.)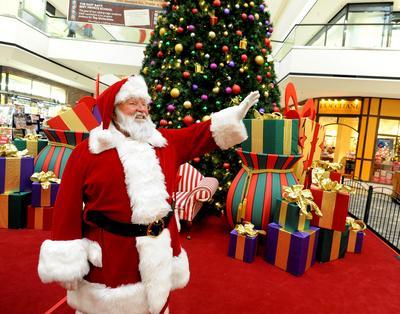 After each child explained to Santa what he or she wanted, Santa would reach into his toy bag and hand the child a small gift. At many stores it was a coloring book. In 1939, Montgomery Ward created the coloring book in-house, and the world gained Rudolph the Red Nosed Reindeer, courtesy of Montgomery Ward copywriter. (For more on the story behind Rudolph, click here.)
Holiday Selling Still Important
As customers have turned to more online shopping, the theatrical Christmas stories that used to be featured in the windows of Lord & Taylor, Macy's, Altman's, Marshall Field, and Dayton's, among others are now reduced to just a few major stores: including Macy's, Bergdorf Goodman, Saks, and Bloomingdale's.
And just as in the past, if merchandise does not start moving well, special promotions start. If all else fail, there will be big post-holiday sales.
Each year, stores dust off and prepare for the future…hoping that the following year will be better than ever.