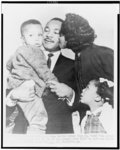 This weekend we mark the birthday of Martin Luther King, Jr., a man who changed America, and was only 39 when he was killed for making those changes.
Civil rights leader and Nobel Prize Winner Martin Luther King Jr. (1929-1968) was a Baptist minister and father of four, who believed in social change through peaceful means. He was inspirational in word and deed. We can only wish he had had more years to share with us his guidance. In his memory, I have pulled the following quotes. They are meaningful to me and I hope to you as well:
• The ultimate measure of a man is not where he stands in moments of comfort and convenience, but where he stands at times of challenge and controversy.
• Faith is taking the first step even when you don't see the whole staircase.
• A right delayed is a right denied.
• All labor that uplifts humanity has dignity and importance and should be undertaken with painstaking excellence.
• Human progress is neither automatic nor inevitable… Every step toward the goal of justice requires sacrifice, suffering, and struggle; the tireless exertions and passionate concern of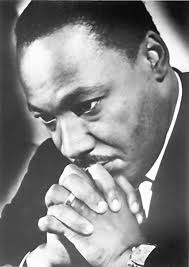 dedicated individuals.
• All progress is precarious, and the solution of one problem brings us face to face with another problem.
King was assassinated in Memphis in 1968 when he was in town to appear at an event being held in support of striking garbage workers.
The more I explore our American stories, the more I find men and women who have been forgotten. To this end, I will be celebrating Black History Month (February) by sending out two mailings per week with short reports on people or accomplishments that should be recognized. To be added to these regular mailings, please send me an email with Leaders in the subject line. I'll add you to the mailings: [email protected]