What we know as the Rose Bowl Parade dates to 1890 and was conceived by the Valley Hunt Club of Pasadena. Members decorated their horse-drawn wagons and carriages with flowers and drove down the streets of Pasadena to celebrate a good citrus harvest.
The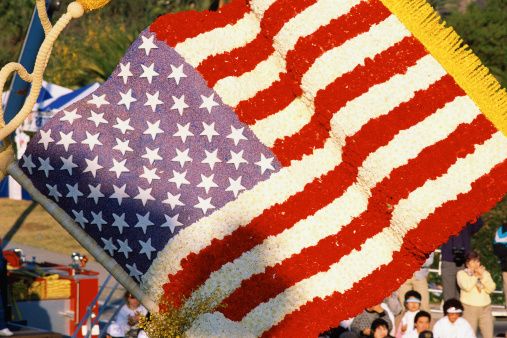 parade quickly outgrew what the club could sponsor. The organizers put together an official Tournament of Roses organization to run the parade and all that went with it.
The organization wanted to extend the day for parade-goers, and they also needed something where they could sell tickets to help cover costs.  That first year–1902–a football game seemed to be the perfect answer.  The teams were Stanford and the University of Michigan. The game did nothing to arouse excitement. The final score was Michigan, 49, Stanford, zero.
Rose Bowl Activities in Early Years
Since the California team received the drubbing in 1902, Californians decided football wasn't that much fun. The next year they opted for chariot races. However, few came forward to submit a horse and wagon in the chariot race, so the plan was soon abandoned. 
Next the organizers tried ostrich races and an elephant vs. a camel race. Nothing they tried seemed to work in terms of attracting a paying audience. By 1916, the Tournament organizers wisely decided to go back to football. Since that time, the afternoon activity has always been football.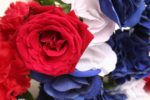 Even if future games are less than thrilling, I doubt that we will ever again see ostrich races as a substitute for football at the Rose Bowl.
Happy New Year to one and all!  Thanks for visiting America Comes Alive.