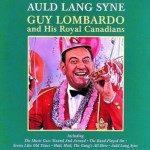 "Auld Lang Syne" is sung as part of most New Year's Eve parties. Here's how "the most famous song that no one knows the words to…" became well-known.
Guy Lombardo Makes Song Famous
The song itself is an old Scottish poem first published in 1796 by Robert Burns. But no one would remember the song if it hadn't been for bandleader Guy Lombardo (1902-1977) and his Royal Canadian Band.
Lombardo was part of a musical family. His father was a tailor but had greater aspirations for his sons. Three of them became part of brother Guy's band. When Guy was only 12, the group began rehearsing in the back of the tailor shop. Bookings followed from there.
By 1928, they were working regularly in their hometown of London, Ontario.  It was there that Lombardo first made "Auld Lang Syne" a part of the band's New Year's Eve program.
Signed with Columbia Records
Lombardo and his band signed a recording contract with the Columbia records. In 1929, they were booked for a prestigious job playing on New Year's Eve in the Grill Room at the Roosevelt Hotel in midtown Manhattan. That year Columbia aired the program live on the radio, and it was billed as "radio's first nationwide New Year's Eve broadcast."
The program was so popular that Lombardo's New Year's Eve performances became a tradition. They were broadcast, first on radio and then on television, primarily from the Roosevelt Grill (1929-1959).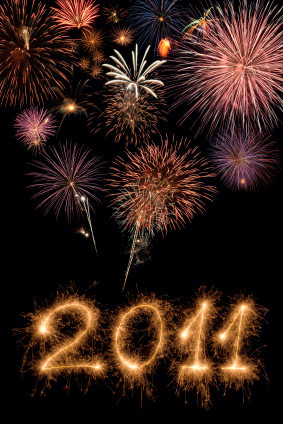 In 1960, they were lured away by the Waldorf Astoria but the broadcasts continued. For 48 consecutive years, American could count on Guy Lombardo and his band ushering in the New Year.
Today "Auld Lang Syne" is generally sung—or hummed—by most people who attend a New Year's Eve party.  Incidentally, the meaning of title is roughly, "old long since" or "times gone by."
To read more about holiday traditions, read about the New Year's Eve ball drop in Times Square, and one of the most famous float designers for the Rose Bowl Parade: Isabella Coleman.