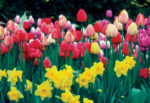 February and March were two very exciting months for America Comes Alive!  Women's History Month, first celebrated by ACA in 2011, continued to provide a fascinating window into the lives of the women who preceded us.
Black History Month was added to ACA's celebrations because I kept stumbling upon such amazing stories, and I wondered who was going to tell them if I didn't?  These profiles amazed.  The continuing theme, even after slavery ended, was the difficulty of getting for an African-American to get an education; these people fought to learn and then went on and did amazing things.  We will celebrate other black leaders again next year.
I will also add in a Hispanic Heritage celebration in the fall.  We look at this growing segment of our population, and yet their leaders are also left out of most history books.  This site will help right this wrong.
A reader has also informed me that November is Native American month, and she has put forward a suggested candidate—a very worthy one—to profile, so we will also examine this aspect of our American story.
This week I have needed some time for my own renewal but I will be back with a couple of posts a week starting Monday and in July we will kick off the Dog Days of Summer 2012.  I can't wait!
Thank you for stopping in, and Happy Spring.