I want to close Women's History Month with thoughts of the future for women.  An email from a reader last week said it perfectly: "Based on what these women have accomplished, I see great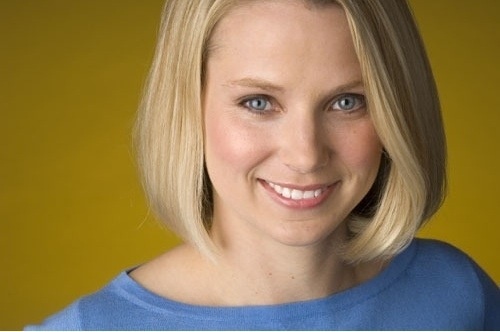 potential for women of today and the future."
I agree.  Tuesday night two of my daughters and I attended a program at New York's 92nd Street Y featuring Marissa Mayer, the young woman who is Employee #20 at Google and is now vice president of location and local services.  Suddenly I felt very hopeful. After years of worrying that America wasn't really making as much progress as we had hoped when the women's movement built speed in the 1970s and '80s, I began to re-think my concern.
Marissa Mayer was tough and savvy, smart and self-effacing. She talked of helping her team find balance in their lives; the balance she feels she has created in hers. At a place like Google, we  can imagine they are not working 40-hour weeks but Mayer talked of helping both the men and women on her team identify their non-work passions (from being with kids to a regular dinner with friends) and to make certain those commitments remain a part of the fabric of each week.
One mom at Google told Mayer about not minding 1 a.m. work phone calls to India but hating having to be late to her child's school play. We need more workplaces where "someone has your back" if you need to leave for something that is really important to you.  (Every working woman knows the company will get it back in spades if bosses help accommodate their employees' can't-miss priorities.)
The Inspiration of Michelle Obama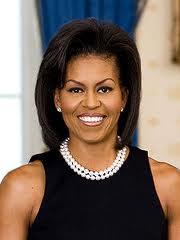 When thinking of the future, I think, too, of Michelle Obama who is a Princeton grad and Harvard-educated attorney. She has always worked, first at the Chicago law firm, Sidley & Austin, to begin paying off her college loans. Later she moved to the Chicago mayor's office as assistant commissioner of planning and development and then to serve as executive director of Public Allies Chicago, an organization that identifies and trains future leaders from diverse backgrounds.  Following that job, she became associate dean of student services at the University of Chicago for eight years.
In 2002 she moved to be executive director of community affairs at the University of Chicago Hospitals (2002-2005) and in 2005 she was promoted to be executive vice president for community and external affairs, working with the local community and exploring how the hospital's research might better serve the medical issues that were unique to local residents.
This was the job she had to leave in order to campaign for her husband.
Just as Hillary Clinton emerged from the White House and took the world stage in a way that she was educated and prepared for but couldn't do during Bill Clinton's presidency, I think we are in for a wonderful treat in observing what Michelle Obama chooses do after the White House.  Her campaign to fight obesity and get fresh foods into poor neighborhoods is a wonderful choice as a cause for the First Lady, but I cannot wait to see what she chooses once she is free to select from a more robust set of career options.
I believe there is still a strong need to spotlight these fascinating examples of what Americans have accomplished, so I will be back next February (Black History Month) and in March for Women's History. But I am also very optimistic that women like Marissa Mayer and Michelle Obama and all our working daughters are going to push society forward to create a more gender equal world.
Plans for the Coming Months
In July and August I will be telling more of America's story through our dogs–and a few other birds and animals.  (I'll admit I can't wait to do a story on homing pigeons, which were very important when it came to early communications.)  Please join me for the next series, The Dog Days of Summer.  It will feature three mailings per week for July and August.
If you're curious about what we can learn through animals, I would point you to the story of the first seeing eye dog as well as the one about how our World War II canine corps was created because families donated their pets.  But we'll keep the tone light by interspersing these more serious stories with ones about Presidential pets and Hollywood movie star dogs.
You can sign up on my main webpage, or send me an email: [email protected] with "dogs" in the subject line.
Thank you all for reading these posts… it brings me pleasure to bring this information directly to you. And please write if you have women—or any other story ideas—you think I should address.