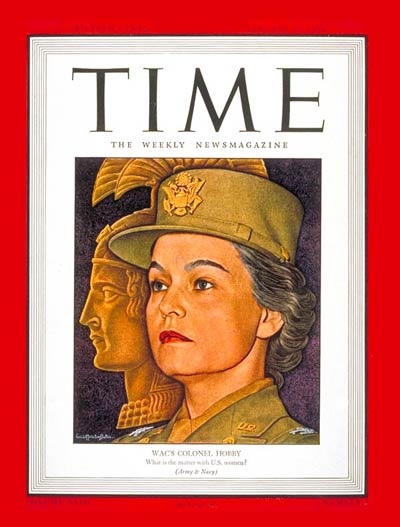 First Director of Women's Army Corps
Oveta Culp was born in Killeen, Texas, to parents from whom she learned the tradition of service to one's country and one's community.
Culp attended college and South Texas School of Law, but her true education was from her father. He was a lawyer and state legislator. While she was growing up, she frequently stopped in at her father's office to read from his law books. When she was 14, her father let her miss school so she could accompany him to Austin to observe the legislature in session.
First Job With Texas House of Representatives
By the age of 20, Culp was so knowledgeable about the workings of the Texas House of Representatives, that the Speaker of the House asked her to serve as parliamentarian.
Over the next few years she worked for several legislative committees including the State Banking Commission. She also became active in a Houston mayoral campaign. When her candidate was elected, he appointed her to be city attorney.
At age 25, she ran for state legislature to represent Houston but lost in the election. Throughout this time, she continued to return to serve as parliamentarian when the Texas House of Representatives was in session.
Marriage and the Newspaper Business
In 1931 Oveta Culp married William P. Hobby, a former governor of Texas who was publisher of The Houston Post. Oveta began working at the newspaper as an editor. On occasion she also traveled to Washington to meet with the FCC on behalf of the newspaper.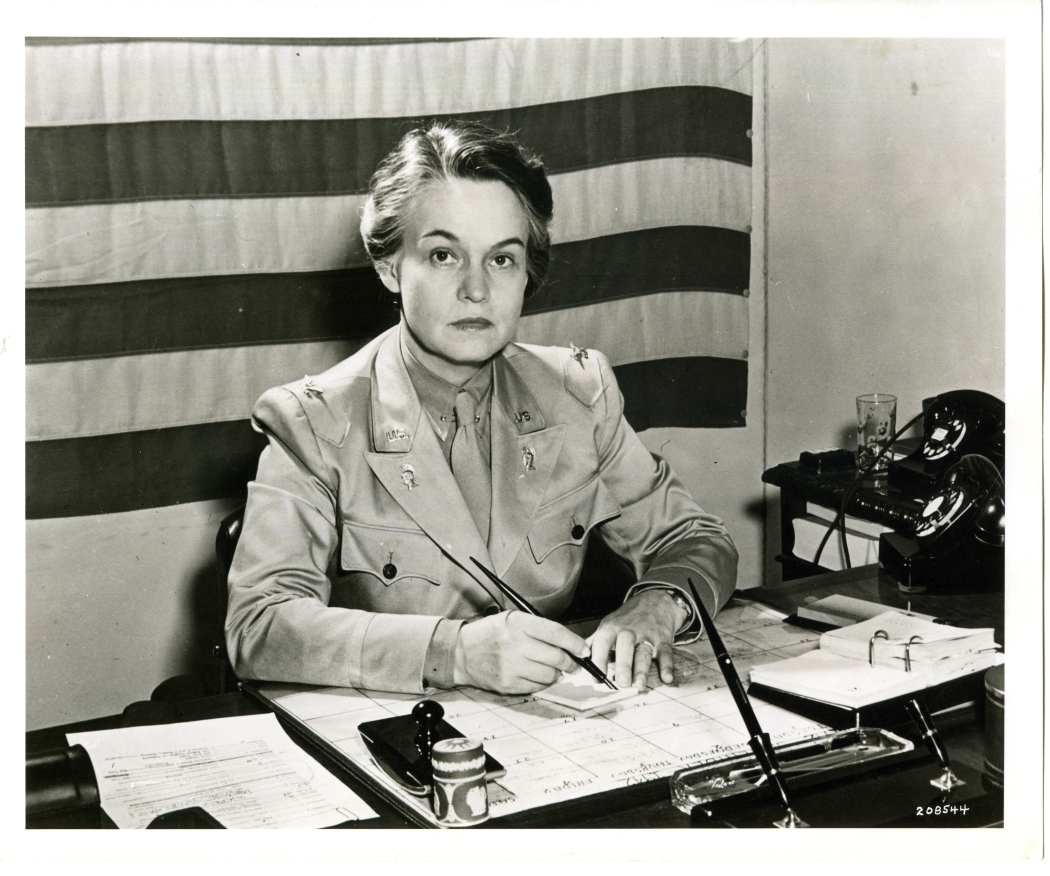 In the 1940s, the prospect of war was of great concern in Washington, D.C. On one of Oveta Culp Hobby's trips, General David Searles contacted her. The government was hearing from women throughout the country who wanted to know what they could do to help. Searles wanted Oveta Hobby to take on an assignment: How to create a "Women's Interest Section" of the War Department.
She and her husband agreed that she should "answer her country's call." She began studying the issue when the world was shaken by the attack on Pearl Harbor on December 7, 1941.
With that, Secretary of War Henry Stimson and General George C. Marshall gave Hobby new instructions: Figure out how women could help the regular army. She was soon appointed to be director of a newly created unit, the Women's Army Auxiliary Corps (later the Women's Army Corps).
Oveta Hobby Creates Women's Army Corps
The original plan for the Women's Army Corps was that women could relieve men of 54 of the regular jobs that needed to be done. This would free the men for overseas assignments. Hobby's group exceeded expectation. They identified 239 jobs that could be assigned to women.
Oveta Culp Hobby took a big step forward for women by creating what became a vital arm of the military. Up until this time, women were barred from most military jobs other than nursing.
Hobby achieved the rank of colonel and received the Distinguished Service Medal for her efforts.
After the War
After World War II, she supported Republican presidential candidate Dwight D. Eisenhower though she was a Democrat. When he was elected, he appointed her as chairman of the Federal Security Agency, then in charge of health and education programs. Eisenhower soon elevated the agency to be part of his cabinet, and Hobby became first secretary of what was to be the Department of Health, Education, and Welfare (later the Department of Health and Human Services).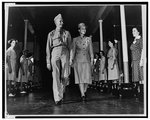 She was the second woman to hold a cabinet-level position; Frances Perkins was first, serving secretary of labor under Franklin Roosevelt.
During her time in the cabinet post, she led the way toward a solution to the polio epidemic. Jonas Salk developed a vaccine that seemed to work, but using it on American children was controversial. She decided it was the country's best alternative, and it turned the tide on this terrible illness.
She also advocated for voluntary, nonprofit insurance plans to extend healthcare to the poor.
Oveta Culp Hobby Returns to Texas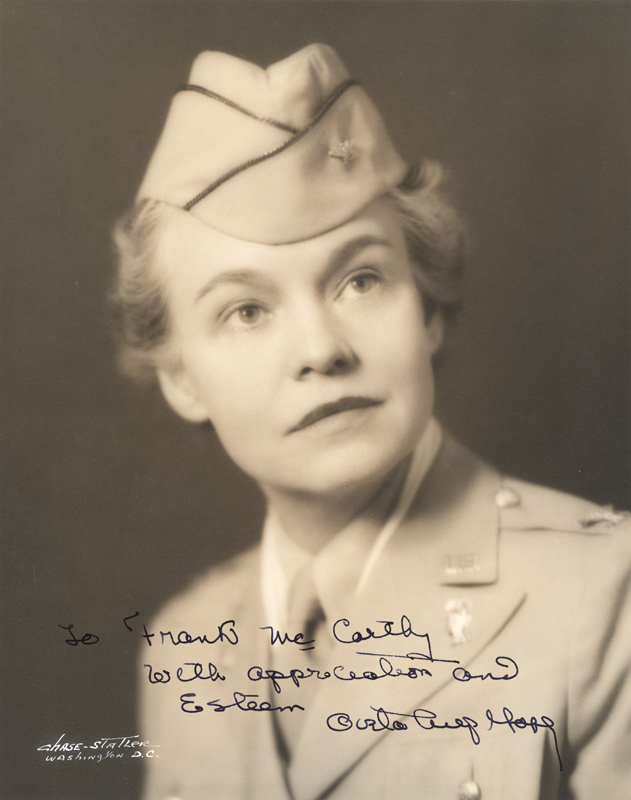 In 1955, her husband became quite ill. She resigned from her post in Washington and went back to Texas to be near him.
She also took over the management of the newspaper in his absence. After her husband died, she continued at the paper and worked on many corporate boards; her children have been active in national causes and Texas politics.
The Navy made headlines in World War II when they added the first two African American women to ever become WAVE officers.