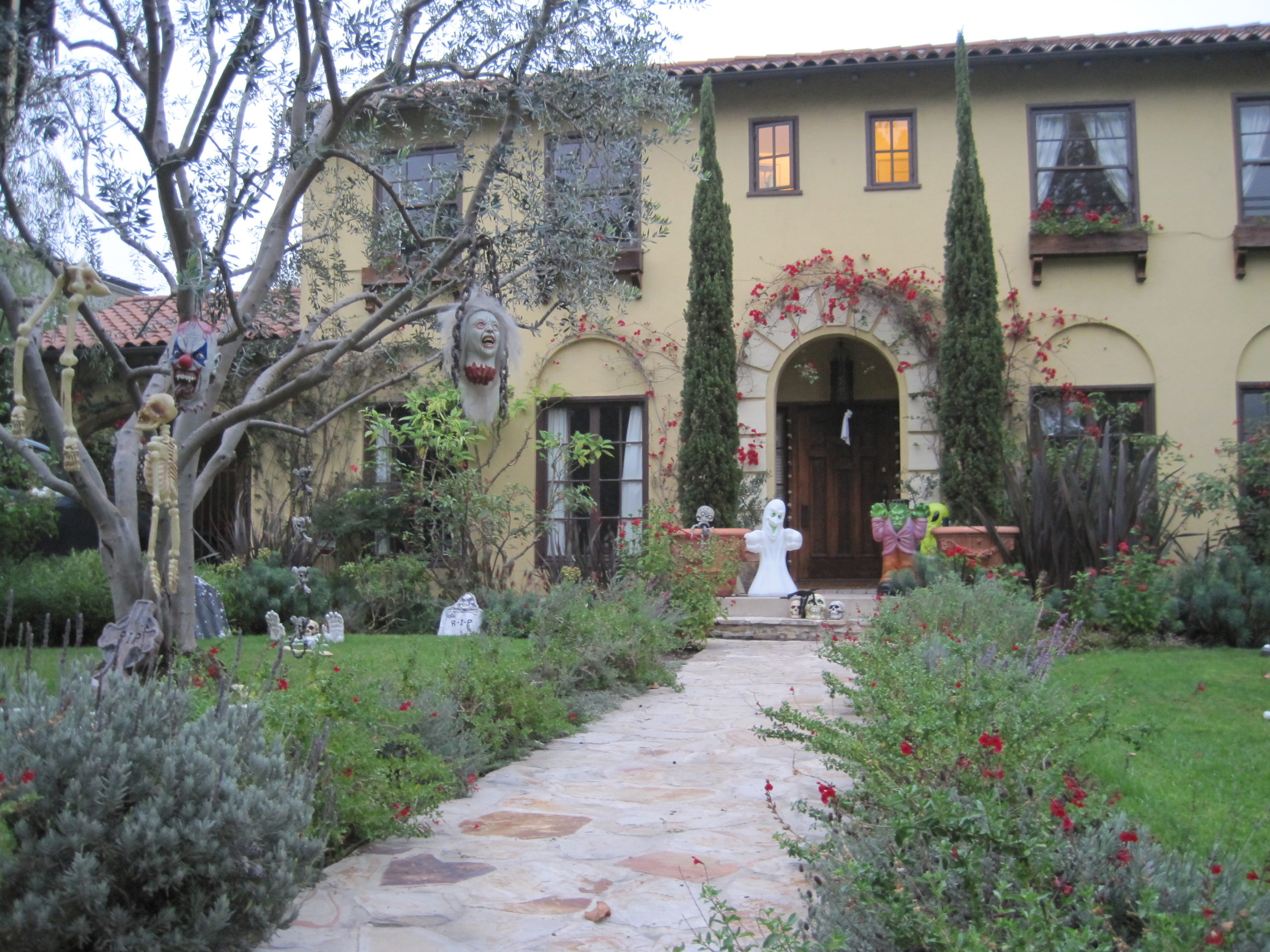 Usually when I write, I am thinking "only in America."  This morning I am thinking, "Only in L.A."
It is October 19 and this first photo (on the left) with a tree decorated for Halloween and a ghost welcoming children at the front door is typical of the scene in most communities right now.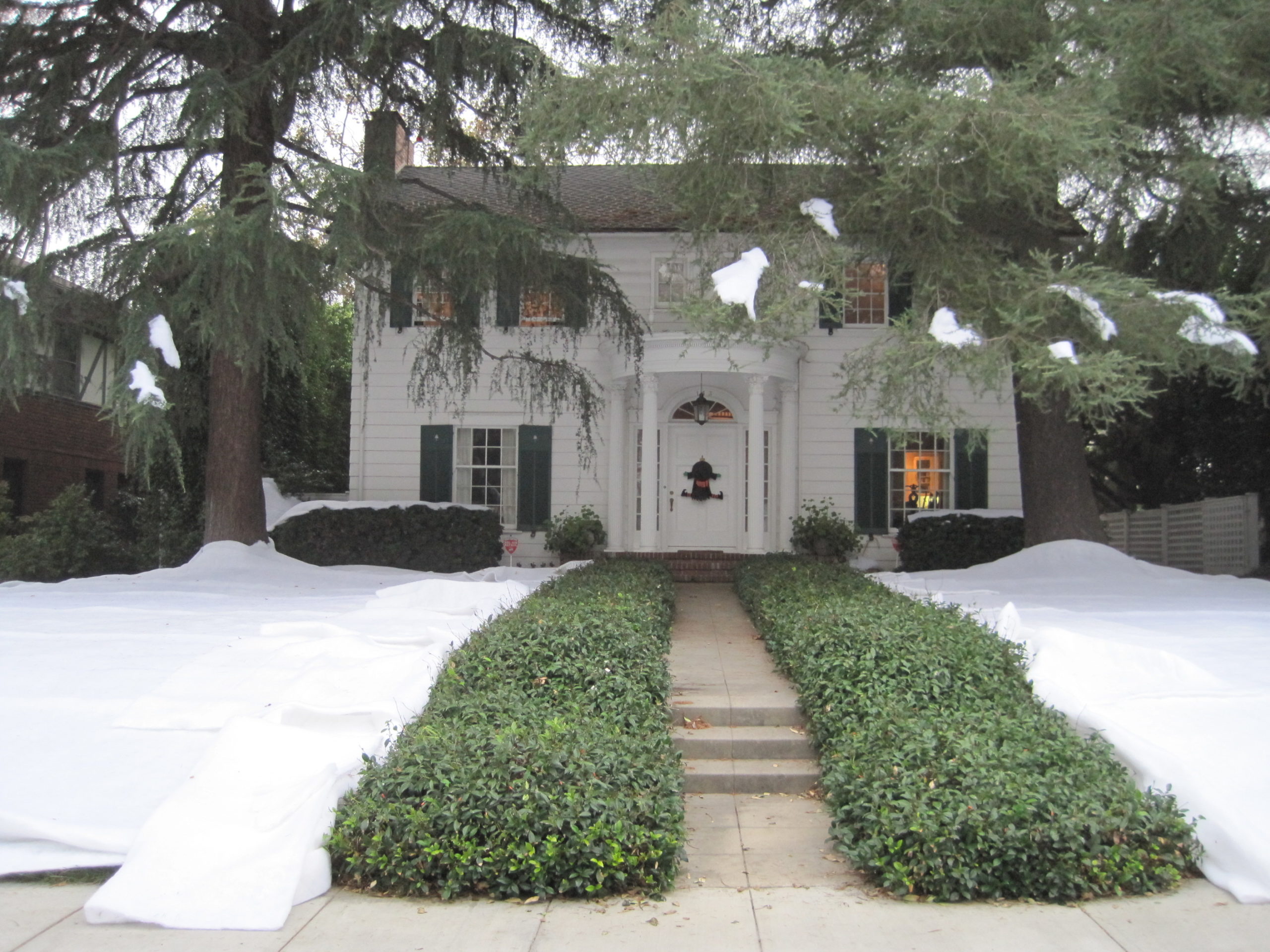 But across the street is this house…  All set for a winter time commercial. I assume they will take down the witch who knocked herself out on the front door, and I'm not quite certain why they didn't cover the bushes with cotton when they did the other prep, but over the course of the day, I'll be checking it out.
There's something magical about living where the town's business centers on creating magic.  One day I may just take all this in stride but right now I find it great fun to open the door to something totally new happening down the block.
So Happy Whatever Holiday from Hollywood!
This photo shows the clear line between the neighbors' home and the home for the commercial.