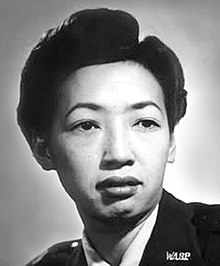 Hazel Ying Lee broke barriers by becoming the first female Chinese-American pilot to fly for the military during World War II.
Women were not permitted by the U.S. military to fly overseas missions, but they assumed responsibility for the work in the continental United States. This freed men to be available for flying duty in both the European and Pacific theaters.
Ying Lee was a member of what became known as the Women Airforce Service Pilots (WASPs). Initially, the main responsibility of the women was delivering planes to needed locations. Later, they began flying some transport planes to move men to the coasts to board ships to go overseas. Eventually, a select few—including Hazel Ying Lee—were trained for towing targets to give gunners added firing practice. And in 1944, Hazel Lee and a few others were selected to fly "pursuit" planes so that military pilots could practice flying defensively.
About Hazel Ying Lee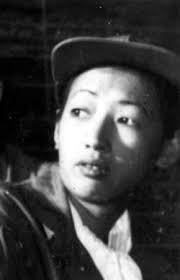 Hazel Ying Lee (1912-1944) was born in Portland, Oregon, to parents who emigrated from China. Her father ran a store in Portland. Her mother occasionally helped with the business, but her primary occupation was taking care of their eight children.
Hazel and her siblings attended local schools. After high school graduation, she took a job as an elevator operator in a department store, one of the few jobs open to Chinese women at that time. The following summer when she was 19, she and a friend attended an air show where they ran into a friend who was giving rides in his airplane. Both Hazel and the friend accepted the invitation, and after that, Hazel was hooked. She wanted to become a flier.
She resolved to save some of the money she earned as an elevator operator so that she could take flying lessons that were being offered in Portland by the Chinese Benevolent Society.
Chinese Concern Over Mainland
Perhaps one of the reasons the Benevolent Society sponsored flying lessons was because mainland China was under attack by Japan. In 1931, the Japanese military invaded and occupied Manchuria. From there, the Japanese fought their way to Jehol, a northern province in China. Because of these incursions by the Japanese, many Chinese-Americans returned to China to offer assistance.
After Hazel received her pilot's license, she, too, decided she wanted to help. She saw value in being an example to young Chinese girls that women don't have to be limited in what they do, but she also hoped the Chinese Air Force would let her fly.
She soon learned the Chinese military accepted no women as pilots, but she was given a desk job in Canton, China. Occasionally, she was used to fly commercial freight flights. (Her future husband, also from Portland, served for several years with the Chinese Air Force.)
Fighting Continues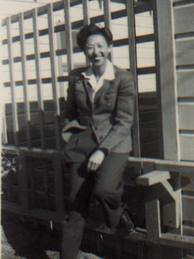 As the Sino-Japanese fighting worsened, citizens in the eastern sections of the country were in grave danger. In 1937, the Japanese Army invaded the city of Nanking, brutally murdering several hundred thousand civilians, and sexually assaulting 20-80,000 women. Canton was also bombed.
Canton, where Ying Lee, worked was also bombed. Hazel helped friends and acquaintances with what they needed to reach safety in Hong Kong, then she, too, departed from China.
From Hong Kong, Ying Lee traveled to Washington, D.C. Her language proficiency and knowledge of the ongoing fighting made her well-qualified for a government job buying war materials that were then sent on to China.
U.S. War Readiness
Even before Pearl Harbor, the United States was readying for the possibility of war. The military knew they did not have enough pilots for a war on two fronts. Training qualified enlisted men was part of a solution, but Army Air Force Commander Henry Arnold was still worried.
When civilian pilot Jacqueline Cochran set up a meeting with him to discuss adding women to flight corps, Arnold resisted. Cochran pointed out that even if he wouldn't let them fly overseas, women could be used on the homefront, freeing men to be sent overseas.
Despite his hesitation, Arnold came around to understanding it was a necessary step.
Women Flight Corps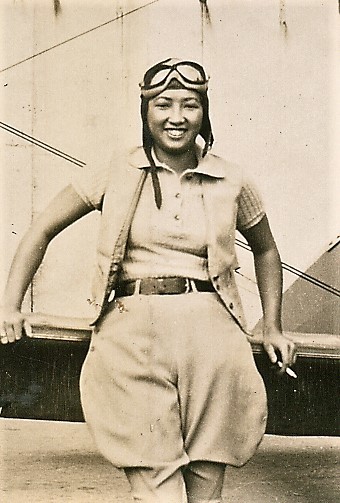 Arnold empowered Cochran to assemble the unit. Women between the ages of 21-24 could apply for service if they had a high school diploma and a flying license.
One thousand eight hundred thirty women were accepted into the program. A little over a thousand of them earned their wings.
As Cochran encouraged women to sign up, she was unable to convince the military to include them in their ranks. The women—like the 6888th Central Postal Battalion in World War II and the telephone operators used in World War I—were considered civilians. They would not be eligible for any military benefits during or after their service. They were also required to cover their own expenses, paying for room and board as well as their own uniforms.
Program Begins
Stateside, the military needed pilots to fly newly-built airplanes (more and more were coming off the assembly lines) from factories to U.S. military bases or to ports where they were loaded on to ships to go overseas. At that time, the unit was known as Women's Flying Training Detachment (WFTD).
As the war continued and the women gained responsibility, the organization changed its name. In 1943, the organization became known as the WASPs (Women Airforce Service Pilots).
Ying Lee's Experience
Though all women came in with the required pilot's license, additional training was still needed. An all-women's flight school was established at Avenger Field, in Sweetwater, Texas. After 6 months of training for military flying, the women were ready for assignment.
After her training, Hazel Ying Lee was assigned to the Third Ferrying Group, based in Romulus, Michigan, where many new aircraft were being made. From Romulus, the women delivered the planes to ports on both the West and East coasts. The planes were then loaded onto transport ships for the longer trip overseas.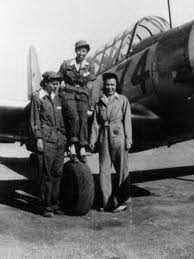 The trips weren't easy. Many of the
planes had open cockpits meaning that the women were often quite cold on their assignments. In addition, planes in the 1940s did not fly as quickly as they do today, and few flew at night. Lights were covered or dimmed throughout the country in case of a mainland attack. The women frequently were required to stop overnight.
Hazel is described by other WASPs as fun to have on the long transport journeys. She had a good sense of humor and loved telling stories. She also cooked, introducing American women to something that most had never had—Chinese food.
Fellow WASP Sylvia Dahmes Clayton is quoted in an article posted on the website of the National Constitution Center: "Hazel provided me with an opportunity to learn about a different culture at a time when I did not know anything else. She expanded my world and my outlook on life." [The National Constitution Center article]
Crash Landing in Kansas
Even within the continental U.S. flying was far from safe. The planes leaving the factories were untested until the women took them up, and the safety mechanisms of the day cannot begin to compare with today.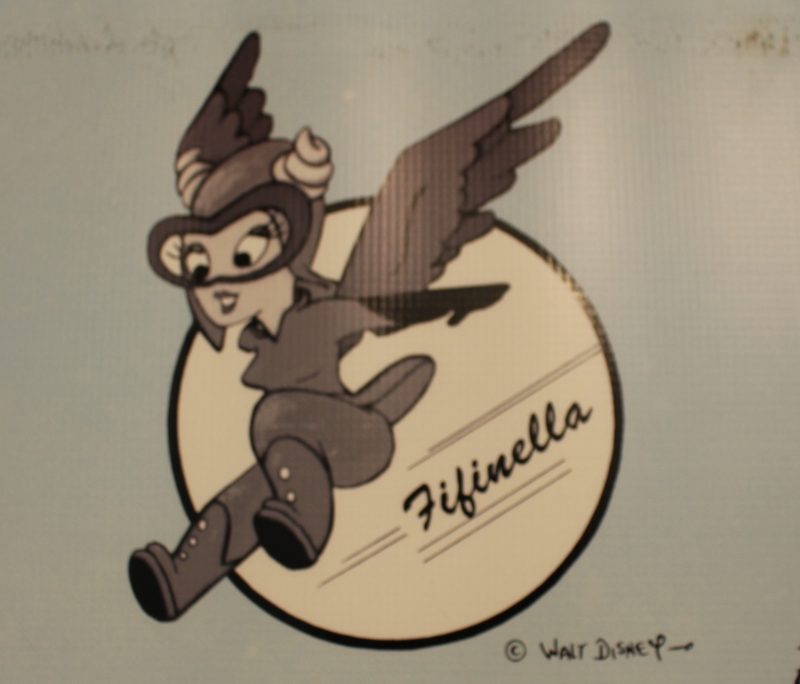 Hazel Lee wrote of one of her adventures for an issue of the WASP newspaper, The Avenger (6-28-1943). Flying over Kansas, she began to have engine trouble so she looked for a place to bring down the plane. Farmland stretched below her. She cut her engine and glided down into a field. As she fiddled around in the cockpit trying to see what might have gone wrong, a farmer carrying a pitchfork ran toward the plane, yelling at her.
When she began to get out of the cockpit, he was even more alarmed. He determined that the Japanese had landed in his very own field! Hazel pointed to her uniform and the markings on the plane, trying to help him understand she was American.
As he neared her and stopped yelling, he finally said, "Are you a China gal or Japanese gal?" She answered, "China gal," and this began to calm him down.
He eventually agreed to take her back to his farmhouse so she could phone the base and let them know where she was and that she would n
eed help removing the plane from the field.
Time Out for a Wedding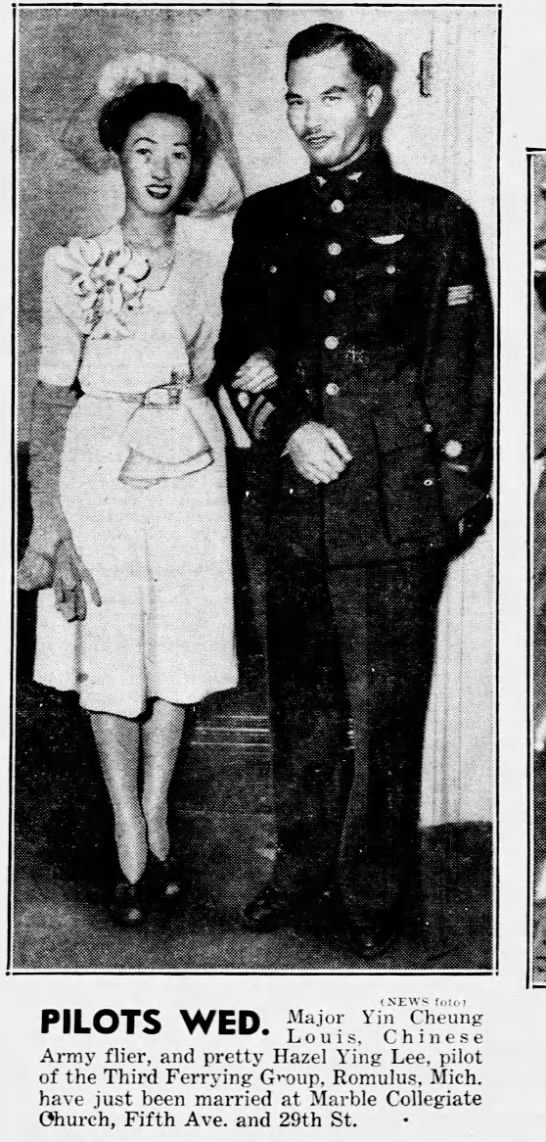 Hazel Ying Lee and another Portland resident had fallen in love. While she was flying with the WASPs, her "intended" was still fighting the Axis as a pilot for the Chinese Army.
When Major Lin Jeung Louie had leave, he returned to the U.S. to see Hazel. They must have determined that there was no need to wait to marry. In October of 1943, the couple married at the Marble Collegiate Church on Fifth Avenue and 29th Street in New York City.
Because the marriage of two pilots was no ordinary story—and likely because it was a happy story—their wedding made news in many newspapers across the country.
Pursuit School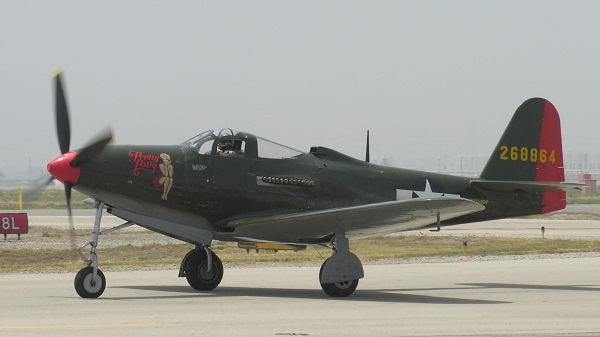 In 1944, Hazel Ying Lee was selected for "Pursuit School." Only 134 women out of the thousand women in the program had the prior flying experience they needed that would permit them to enter this program. These women were trained on faster, high-powered fighters such as the P-63 Kingcobra, P-51 Mustang, P-39 Airacobra. (Lee's favorite was the Mustang.)
Flying pursuit was an important assignment as it permitted male pilots to practice flying defensively as they were being chased. It would have been a high-risk flying assignment.
Tragic Accident
In November 1944, Hazel Lee and several other women picked up P-63 Kingcobra planes in Michigan to deliver elsewhere. Hazel was to fly to Great Falls, Montana, with her plane. There, male pilots would retrieve the planes and take them to Alaska where Soviet pilots collected them to fly back to the Soviet Union as part of the Lend-Lease program between the two countries.
Thanksgiving week, a storm halted flights into Montana. Ying Lee, along with a few other pilots were holding on the ground in Fargo, North Dakota. On Thanksgiving morning, the storm lifted. Air controllers began calling in the planes that had been en route.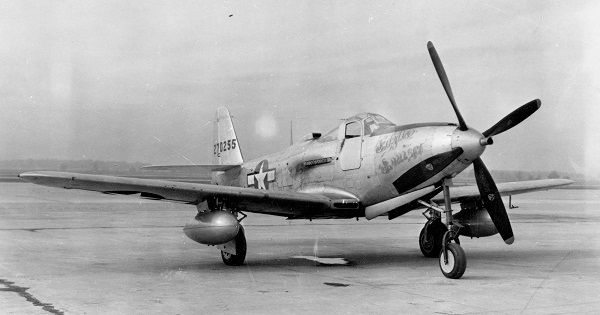 Hazel flew in and was cleared to land but something went wrong. Whether the controller told her to abort or whether something on the ground alarmed her, Ying Lee turned her nose up knowing she would have to go around again for another landing.
As she pulled up, she and another fighter plane collided. Both pilots managed to bring down their planes, but both planes were engulfed in fire. Rescue teams came in and pulled both pilots to safety. Ying Lee died of her burns three days later. She was 33.
Because WASPS were classified as civilians, she received no veterans benefits, death insurance, or military honors.
More Bad News for the Lee Family
In Portland, the family news was doubly sad. Three days after her parents learned of Hazel's death, they were notified that their son Victor, who was in the U.S. Tank Corps in Europe, had also been killed.
Like other families of that day, the Lees purchased burial plots as part of their planning for the future. They chose a beautiful location at Portland's River View Cemetery with a scenic view of the Willamette River.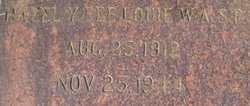 As they prepared to bury two of their beloved children, the cemetery administrators informed them that the land they owned was now restricted to "whites only." Hazel and Victor would need to be buried elsewhere.
The family did not take kindly to the news. They knew their children gave their lives for an American cause. They deserved the burial the family planned. The cemetery administrators held their ground for a time, but soon they realized that public sentiment was against them. The family was permitted to use the intended land.
WASP Recognition
Since the time the organization was formed, Jacqueline Cochran and others fought for WASPs to be given full military status, but this effort took decades.
Finally, in 1977, the members of WASP were designated as veterans, and in 2010, President Barack Obama presented a Presidential Medal of Honor to the Women Airforce Service Pilots, saying: "Every American should be grateful for their service." He noted that the women courageously answered their country's call in a time of need. They also blazed a trail for the brave women who have given and continue to give so much in service to this nation.
The following year, 2011, Hazel Ying Lee was inducted into the Pioneer Hall of Fame.
Her life demonstrated that Chinese women need not be passive. They, like other women around the world, could compete and succeeded in a male-dominated field.
But for Hazel Ying Lee, it was always all about the flying.