This story originally appeared in the Portsmouth Times in July of 1880. The writer relates that he is telling a story that occurred 25 years previously, about 1855.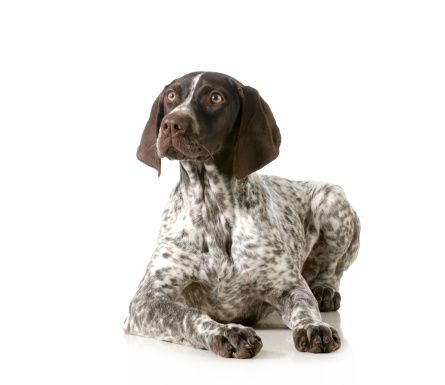 During the 1850s, Portsmouth was trying to get rid of the number of street dogs they had in and around the town. Some residents were leaving poisoned food scraps in order to reduce the animals' numbers. One gentleman owned a highly-prized pointer, and he didn't want his dog to fall victim to this anti-dog movement.
He decided his best option was to get Bruno out of the area, even if it meant he had to find another home for his beloved pet. He gave the dog to a business acquaintance, Captain Herman Eldredge, who sailed on a packet ship that traveled regularly from Potstmouth to New York City.
Captain Eldredge welcomed Bruno on board. Once the vessel arrived in New York, the dog was sold to a gentleman who took him to his home in Staten Island.
The New Yorker wanted the dog to settle in well, so Bruno was fed and petted, and the family did all they could to welcome Bruno to the household. However to be safe, the fellow secured the dog in the yard with a rope; there was also said to be a seven-foot fence. When the gentleman went in to bed, Bruno was left with a bone to gnaw on during the night.
Bruno Gone!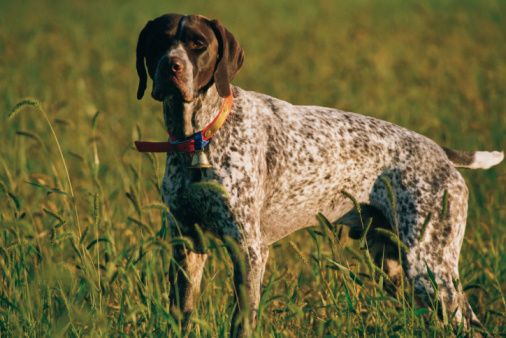 The next morning when the new owner awoke, Bruno was gone. The dog had chewed through his rope, cleared the fence, and somehow escaped.
The gentleman's first thought was the harbor. He wanted to find Captain Eldredge as he either wanted the dog or his money back.
When he arrived at the port and asked around, he learned that workers in the area had indeed seen the dog around the wharf that morning; he was also told that Captain Eldredge's ship had already sailed.
The gentleman could only imagine that Bruno had re-boarded the ship, with or without the captain's knowledge, and that Bruno was on his way back to New Hampshire. He felt there was no more point in searching, so he went home.
Imagine the fellow's shock when he arrived home—there was Bruno sitting by the front door of his house.
The 19th century writer of this story speculates that Bruno wanted to return to his original home in New Hampshire but when he arrived at the wharf and could not find the ship, Bruno reasoned he had better return to Home #2 where he would be fed and cared for—a much better fate than that of most abandoned dogs of the 19th century.
How Bruno navigated from Staten Island to the port in New York City and back again within a relatively brief time period provides a story that requires much speculation—then and now.