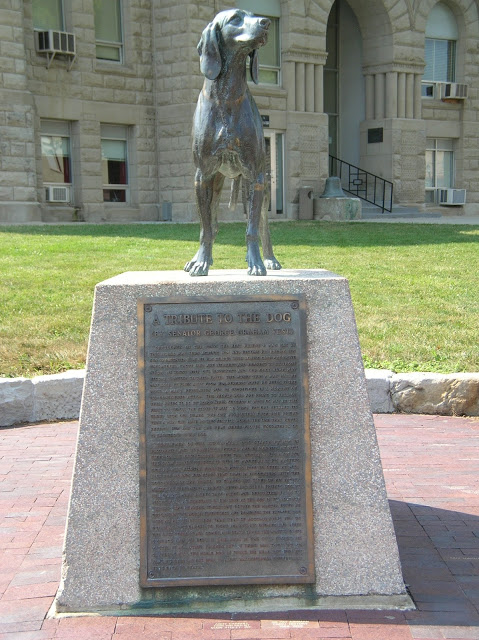 "A dog is a man's best friend."
Dog lovers know this is true, but few know that the saying came as a result of a Missouri court case between two neighbors in 1869.
Southerners were re-settling after the hardships of the Civil War. Leonidas Hornsby was among those struggling to make a living on his farm in southeast Missouri near Big Creek. That year alone he lost almost one hundred sheep to prowling dogs and wolves.
He was so frustrated that he vowed to shoot the next dog that came onto his land.
Armed But Not Ready
Hornsby's nephew, Dick Ferguson, was visiting the farm and knew what his uncle had in mind. On October 28, the two men saw a dog in the distance, entering the property. Ferguson was eager to make good on his uncle's threat.
Hornsby must have had second thoughts. All the neighbors had dogs that wandered loose, and he likely worried about shooting a neighbor's dog by mistake. He told his nephew to load the gun with grains of corn (maize) instead of gun powder. This way the shot would be a warning.
Dick Ferguson quickly loaded his gun and fired. There was a yelp, and the dog ran off. Hornsby and Ferguson went back to work and didn't think any more about it.
Neighbor's Dog Missing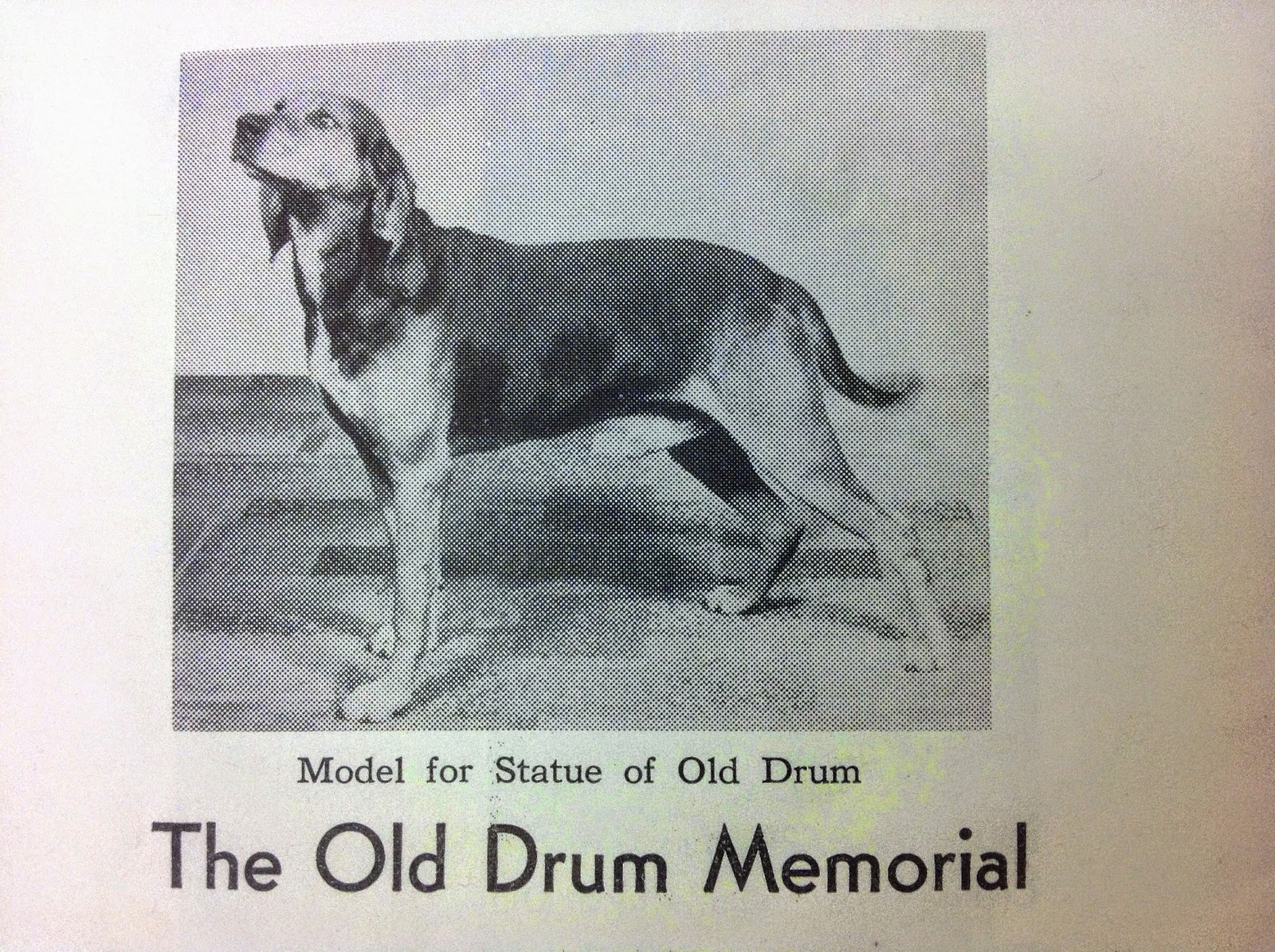 Charles Burden was not only Leonidas Hornsby's neighbor—he was also his brother-in-law. That night when he called his dogs his favorite hunting dog, Old Drum, failed to come in. When the dog didn't come home the next morning, Burden began searching for Drum. He knew Hornsby threatened to shoot any dog on his property, and he stopped to be sure that Drum wasn't the dog who had been shot.
Hornsby replied that his nephew fired a warning shot with corn, and that the dog in question was likely one belonging to another neighbor.
Body Found
When Burden found Drum's body along the banks of Big Creek later that morning, Burden was devastated at losing his favorite hunting dog.
He was also angry. Burden went to town and filed a lawsuit for $100 damages against Hornsby.
Hornsby's attorney pointed out that at that amount, the court case could not be settled by a justice of the peace. Burden was still angry, but amended his filing to $50.
December Trial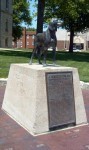 The trial was held in December of 1869. The jury, however, could not decide whether or not Hornsby should be held guilty for instructing his nephew to shoot the dog. The case was dismissed with no decision made.
A new trial was scheduled for January of 1870. This time, Hornsby was found guilty. The fine was $25 plus court costs.
Hornsby appealed, and both parties hired new lawyers.
Third Trial and New Evidence
At this trial, Hornsby and his nephew presented lead bullets they said they found in Old Drum's body.
This testimony cast doubt on whether the corn shots fired by Ferguson were what killed Drum. Hornsby won a favorable verdict and was to recover court costs.
Burden Calls for Yet Another Trial
Charles Burden filed for a new trial alleging that his representatives had not had an opportunity to review these newly produced bullets that were used as new evidence. (Burden and a friend were also the people who found Drum's body, so he probably had many reasons for wanting the new trial.)
By this time, Missourians were quite caught up in the story. The press covered all the back-and-forth in the case.
Burden was determined to bring an end to his frustration over losing Drum. He hired two "big league" attorneys—John F. Philips and George G. Vest.
Hornsby responded in kind and brought in Thomas Crittenden and Frances Cockrell who were also well known. The whole dispute had become a state-wide circus.
Fourth Trial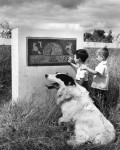 The fourth trial took place on September 21, 1870. Hornsby's attorneys argued that Drum was seen near Haymaker's Mill (a distance from Hornsby's farm) and was probably shot there. They suggested that Dick Ferguson probably wounded another dog when he fired his gun. (No other dog was found dead or injured at that time, however.)
Charles Burden's team was led by George Graham Vest. He was a well-respected attorney who announced in advance that he was "determined to "win [the appeal] or apologize to every dog in Missouri."
In his closing argument, Vest did not review the problems with Hornsby's evidence. Instead, he gave a moving eulogy for Old Drum. Here is an excerpt from the speech attributed to Vest at that fourth trial:
"…The one absolutely unselfish friend that man can have in this selfish world, the one that never deserts him, the one that never proves ungrateful or treacherous, is his dog.
"…When all other friends desert, he remains. When riches take wing, and reputation falls to pieces, he is as constant in his love as the sun in its journey through the heavens.
"… And when that last scene comes, and death takes his master in its embrace and his body is laid away in the cold ground, no matter if all other friends pursue their way, there, by the graveside will the noble dog be found, his head between his paws, his eyes sad, but open in alert watchfulness, faithful, and true, even in death."
The jury sided in Burden's favor. They awarded him the requested $50 plus court costs.
Yet Another Appeal
Hornsby appealed the case to the Supreme Court of Missouri. The court refused to hear the case and affirmed the prior verdict that sided with Burden.
Burden finally had justice for Old Drum—his best friend.
George Vest (1830-1904) became a U.S. Senator from Missouri (1879-1903).
Old Drum Monuments
The first memorial to Old Drum was erected on December 12, 1947, by Fred Ford. Ford felt it was fitting to place the monument on the banks of Big Creek near the location where Drum was found. As Ford worked, he received donations from around the world. Some sent money; others sent small rocks to leave to remember Drum.
As the rocks arrived, Ford labeled where each came from. He also designed a cement block base that could hold the donated rocks (one was a small chunk of the Great Wall of China).
Unfortunately, vandals destroyed the original base of the memorial, but it was replaced by a new base created by the Indianola Memorial Works.
Now another monument stands in Warrensburg, Missouri. This one features George Vest's eulogy. The sculpture on the monument is of a hunting dog standing on all fours with his head up, waiting for the next time he is needed. It was dedicated on September 23, 1958.
(To read the full speech and see related documents, see "The Old Drum Story" in the Missouri Digital Archives.)
****
To read about another dog that was faithful to his owner until the end, see "Shep, Faithful Dog of Montana."
And to read about another famous dog from Missouri, read Jim, the Wonder Dog, Was He Psychic?