On March 4, 2014 I was invited to Barrett Honors College at Arizona State University in Tempe, Arizona, to help them celebrate Women's History Month.  I addressed an audience of engaged students and faculty with my talk on women in medicine: "Health and Wellness in America: Little Known Women Who Have Made a Difference."
Drawing on my background of having written a six-volume history of medicine, I pulled out six unsung heroes who have helped move women forward both in terms of medical careers but also in terms of medical progress. You can watch the 45-minute speech below or read excerpts from my speech.
Little-Known Women in Medicine Presentation with Kate Kelly at Barrett Honors College.
Leaders Who Have Made a Difference
Lydia Estes Pinkham (1819-1883), the first American woman to take women's health issues seriously.  She created and eventually sold a vegetable tonic that proved helpful with "women's ills" but more importantly, Pinkham opened a closed door on women's health issues. Up until this time, women mainly relied on friends and neighbors for health advice, and Pinkham's product became so popular that people write her for advice. Her responses were mostly common sense (eat well, exercise, and avoid the tight, restrictive clothing that was popular in the 19th century) , but for the first time, women had a place to turn for advice.
Clara Barton (1821-1912)is well-known as the "Angel of the Battlefield" for her work during the Civil War. Later she brought the Red Cross to the U.S. and formed the American Red Cross. However, she is less well-known for running the Office of Missing Soldiers. In a day when soldiers wore no official identification tags, it was often difficult to identify the dead or wounded. Clara Barton set up an office that operated from 1865-1867. She received 63,000 letters from families whose loved ones were missing, and she or her staff answered them all. They also managed to identify 22,000 soldiers.
 Dr. Rebecca Crumpler (1831-1895) was an African-American woman who worked as a nurse for several white doctors in Massachusetts. She was so well-regarded by the men that they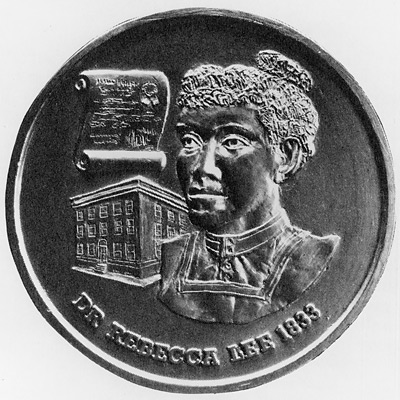 recommended her for admission the New England Female Medical College; she became the first African-American to be admitted.  Once working, she took care of African-American patients at a time when white doctors refused to treat people of color, and at the end of her career, she wrote a home health guide for women about everything from nursing a newborn to managing cuts and wounds.  For the first time, households would have a reference as to how to manage various health issues.
Dorothy Harrison Eustis (1886-1946) was a dog breeder who became interested in training guide dogs for the blind.  Eustis trained the first seeing eye dog brought to this country in 1929, and she went on to dedicate the rest of her life to breeding and training guide dogs in the United States. She and the fellow who owned the first dog created the school, The Seeing Eye, which still operates today.
Dr. Virginia Apgar (1909-1974) hoped to be a surgeon but she graduated from medical school during the Depression when men were taking all the available jobs.  She went into the relatively new field of anesthesiology which put her in delivery rooms where she had the opportunity to observe what happened with mothers and babies shortly after birth. Apgar was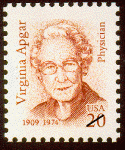 particularly alarmed at the fact that babies were basically just sent off to the hospital nursery, so she developed a method for assessing newborn health.  She originally called it the Newborn Scoring System, and it greatly changed the mortality rate infants. The system is still used today but it is now referred to as the Apgar Score.  She then went on to run the March of Dimes.
Dr. Antonia Novello (1944- was the first female and first Hispanic to ever serve as U.S. Surgeon General. Appointed by President George  Bush in 1990, she made many contributions to public health, among them working to improve medical care for women and minorities.  She also targeted underage drinking and smoking, which involved a focus cigarette advertising.  The cartoon image of Joe Camel was a particular target that she felt made smoking attractive to the young.
If you are interested in my giving this speech to your group, the length can be tailored to suit your needs.