Wishbone, played by a Jack Russell terrier named Soccer (1988-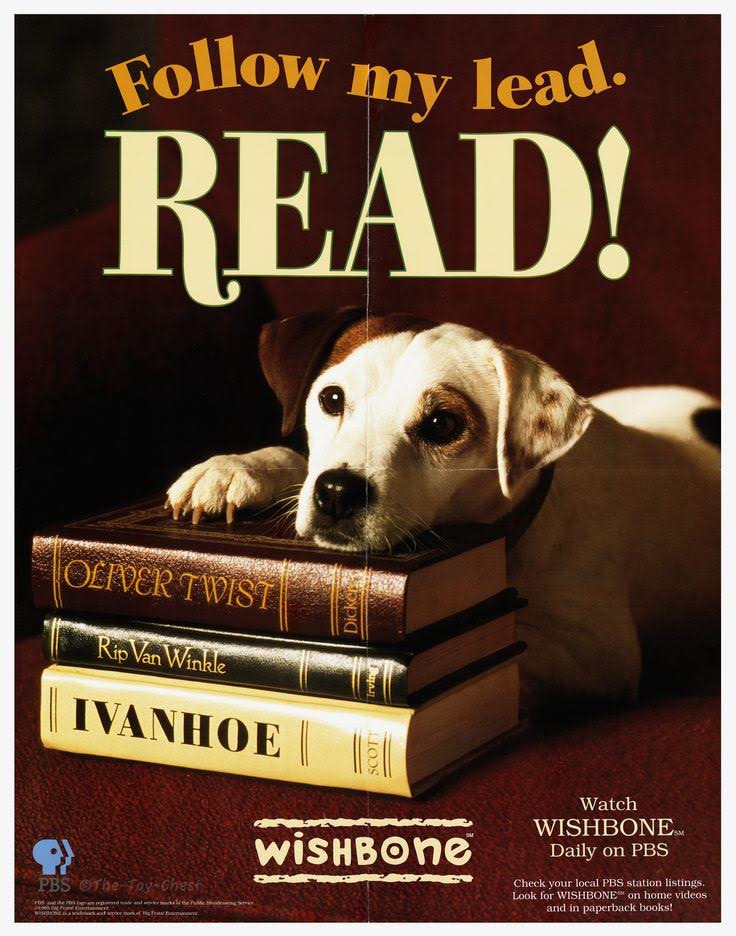 2001), was the star of his own PBS Children's Show that aired from 1995-2001.
The idea for the show came from producer Rick Duffield, who explained to Entertainment Tonight in 1995, that like many pet owners, he often said things for his pet. He wondered if there was a place for a talking dog on television. As he mulled it over, he eventually extended the idea to involve a talking dog who tells great stories from literature.
The eventual result was Wishbone, an award-winning PBS show for kids. The story always begins in modern day where Wishbone is playing with his owner Joe and Joe's friends. Then the kids encounter a situation that reminds Wishbone of a famous story from literature. From here, Wishbone be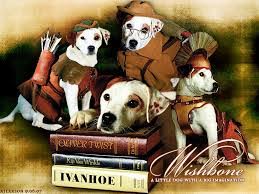 gins daydreaming about himself as one of the characters in anything from Treasure Island or the Odyssey to Romeo and Juliet and Joan of Arc. By the end of the 30 minute-show, the essence of the literary story is told by Wishbone and actors in period dress, and the children's neighborhood adventure also concludes satisfactory.
Casting Wishbone
In the early 1990s, the Texas-based producers of the show went to Los Angeles to look for the right dog to play Wishbone. They saw over 100 dogs before selecting Soccer, who was chosen because of his expressive face.
Wishbone belonged to animal trainer Jackie Martin Kaptan, who welcomed the chance for her dog to play a lead role. In an interview with Entertainment Tonight, she mentioned that one of the challenges of the undertaking was that Wishbone was in almost every scene of every episode.
The demands of the job on the dog TV star meant that excellent stunt doubles were absolutely necessary to keep Soccer from becoming overly tired. The producers and Kaptan soon found that the best way to divide the work was to use Soccer for all the close-up scenes where a facial expression was important.  Two other dogs,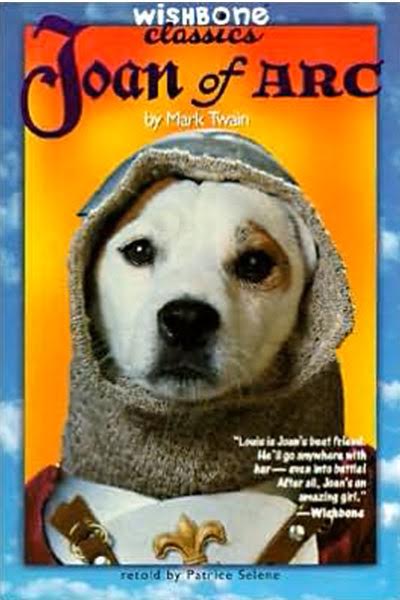 Phoebe and Slugger, were used for many of the action shots. Phoebe was particularly key for water scenes; Soccer hated getting wet.
In addition to Soccer, Phoebe, and Slugger, there was generally a fourth Jack Russell terrier on set. Because the dogs were used so much, the fourth dog was there to be a stand-in for camera angles and lighting.
Soccer had a lot of energy and really enjoyed the work, Kaptan told Jim Ruddy of Entertainment Tonight. She noted that while he was happy to earn food rewards, his true incentive was having time to play in the grass with his ball.
Dogs in Costume?
For dog lovers who know the show (or who sample it here), a question about the costumes will surely arise. How did the dogs feel about all the different outfits, ranging from jackets with big sleeves to capes and hats?
Producer Rick Duffield gives full credit to costume designer Stephen Chudej, who was there performing miracle after miracle: "In Wishbone's Dog Days of the Wild West, he even figured out how Wishbone could wear chaps!" (Here's the trailer.)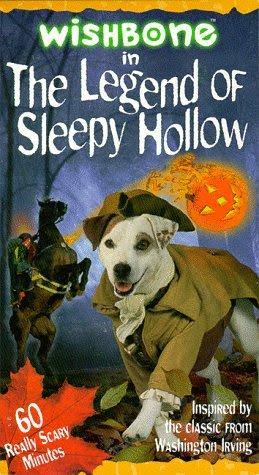 In general, the costumes tended to end mid-belly, making them much more acceptable for four-legged canines. Hats were the true problem, Duffield told a reporter from The New Yorker (10-21-2009): "Dogs scratch and shake a lot," explained Duffield.  "We had a costumer on set at all times ready to make adjustments for every take."
Duffield also noted that for Soccer, the human actors in period costume were more troublesome to him than his own attire. "Oddly enough, during the first few weeks of shooting, the dogs seemed to have less trouble with their own costumes than those of the human actors in Wishbone's literary fantasies. Soccer was a bit skittish at first around his human co-stars, when they returned to the set from wardrobe, hair and make-up. It was almost as if Soccer was saying, 'Hey, what happened? Who are you? What's with that crazy hat and wig? Where's my agent?'" (The New Yorker, 10-21-09)
Jack Russells for Everyone?
Like the Dalmatian craze that followed Disney's 101 Dalmatians, Wishbone sent families scurrying to get dogs "like Wishbone." Jack Russell terrier experts say this was a mixed reaction. Jack Russell terriers are great dogs but like Dalmatians, they aren't for everybody.  "These dogs have a lot of energy so they are better off in a household with a fenced yard. They also can be strong-willed, so a loving master who has the dog's respect is ideal," says one authority from a Jack Russell breed club.
Successful Series for Dog TV Star
Ultimately the Wishbone series consisted of 40 episodes. The show won four daytime Emmy awards and a Peabody. The show's fans included students, parents, teachers, librarians (especially librarians!), dog lovers, and even some college students.
Because of the popularity of the series, more than 50 books ranging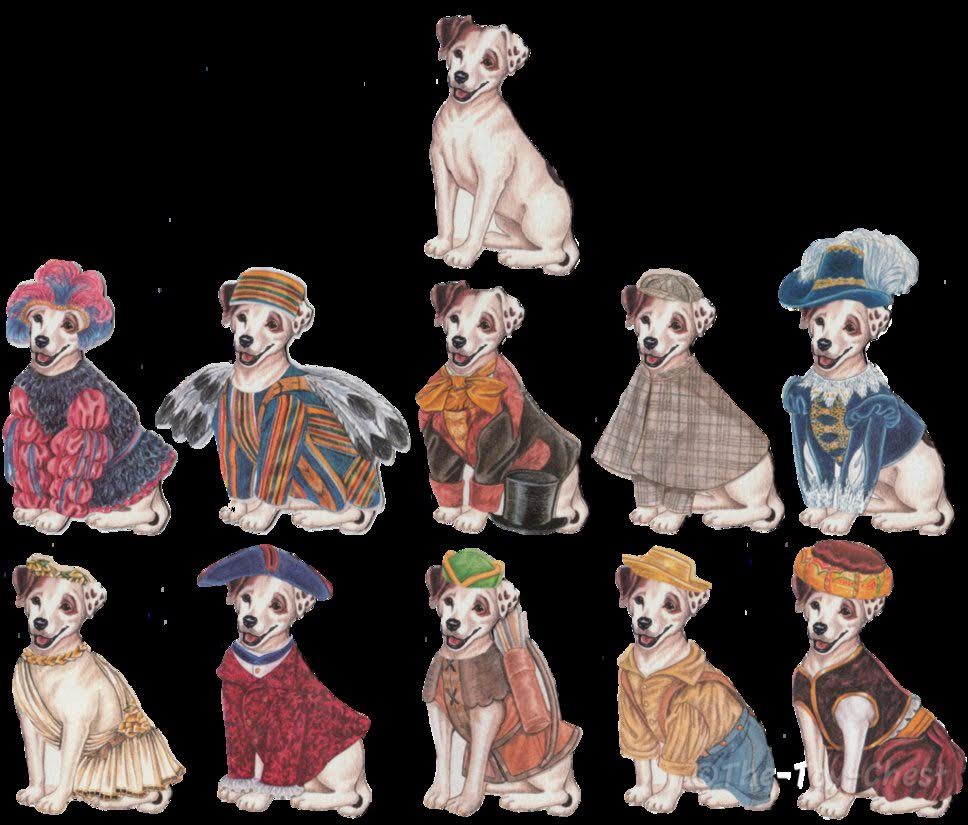 from the Wishbone classics to mysteries and even to books aimed at very young readers also resulted.
And Rick Duffield achieved his goal—he exposed children to great works of literature, and many of them likely felt less daunted by the books—even eager to read them—when they encountered the titles when they got older.
To get a flavor of the Wishbone show, there are several episodes on YouTube. I also recommend this clip where Jim Ruddy for Entertainment Tonight interviews Rick Duffield in the spring of 1995. The interview offers insight into the creation of the show, and because Wishbone takes part (as voiced by actor Larry Brantley), it provides a fun feel for the show. Watch here.