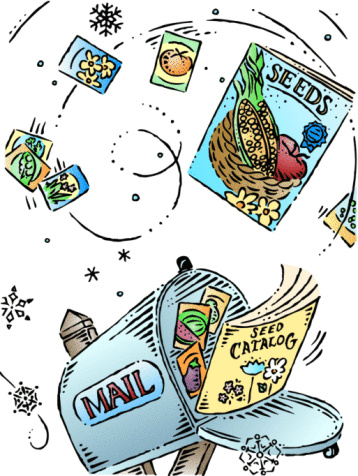 "First gridlock alert day of the holiday season" was a news headline being trumpeted by talk-radio hosts in the New York area this morning. Despite this warning, most Americans will probably brave the crowds at some point to visit stores to see the delightful windows and enjoy the festive decorations and holiday music that will fill be part of the store atmosphere from Black Friday until late on December 24.
But in 2010 many will also shop online, and though few orders are actually "mailed in" anymore and many people will actually place their orders online, retailers still entice consumers with bountiful offerings in their holiday catalogs. Most mailboxes have been jammed with these giant catalogs for the last month or so now.
It is actually quite interesting to take a look back at the early days of the mail order industry, which today generates $1,738 billion in sales revenue annually, according to the Direct Marketing Association:
1. Clothing sizes were standardized for first time during the Civil War in order to provide soldiers' uniforms; this standardization led the way for it to be possible to sell clothing through the mail.
2. Aaron Montgomery began the world's first mail-order business in 1872. He was a traveling salesman and realized that he could sell a wider variety of goods at better prices than what country stores were offering. His first catalog was one page long and offered 162 items. By 1883, Montgomery Ward was sending out 240-page catalogs that would grow to be more than 1000 pages by the mid-twentieth century.
3. Early mail order companies had to depend on private delivery services. The United States Postal Service did not offer their "parcel post" service until 1913. The lower shipping prices offered by the USPS led to a dramatic growth of mail order.
4. Early catalogs provide many things to many people beyond inspiring purchases. To immigrants catalogs opened up a way of learning about the country, and they could save up for desired purchases; teachers used catalogs to teach reading; little girls cut out the pictures of women to use as paper dolls.
5. The Food and Drug Act was passed in 1906 because of the patent medicines–often sold by mail–that promised amazing cures but often contained opium, morphine or cocaine.
6. During World War II, the U.S. Army Air Corps ordered over 50,000 Eddie Bauer jackets for airmen.
7. The Lillian Vernon catalog was started with $2,000 by Lillian Hochberg in 1951. As her success grew, she changed her name to Vernon in honor of the town where she lived: Mt. Vernon, New York.
8. The first Neiman Marcus catalog was mailed in 1926, but the newsmaking "His and Hers" holiday offerings were not added until 1960. The first "his and hers" merchandise? A pair of Beechcraft airplanes costing $176,000.
9. In 1999 Neiman Marcus turned to promoting philanthropy: The His and Hers gift was a Lasting Legacy, a $200,000 gift to The Nature Conservancy.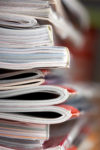 10. The U.S. Postal Service has been entrusted with mailing everything from boxes of live baby chicks to the Hope Diamond. At one point, a family paid postage on their elementary-school-age child to send her for a visit with relatives who lived in a nearby town. The little girl traveled safely in the rail car, but shortly thereafter, a law was passed against sending people by mail.
For information on the mail order businesses of times gone by, send an e-mail to [email protected] and I will send you a free copy of this month's e-letter, "Mail Order Shopping before the Web."