War undoubtedly inspired the writing of many songs, but one particular song was composed in a fox hole in the South Pacific during World War II. It actually made it back to the United States and was recorded before World War II ended.
Musician Redd Stewart
Songwriter and musician Redd (Henry Ellis) Stewart (1923-2003) grew up in Louisville, Kentucky. With a fair complexion, freckles, and red hair, he soon became best known as "Redd."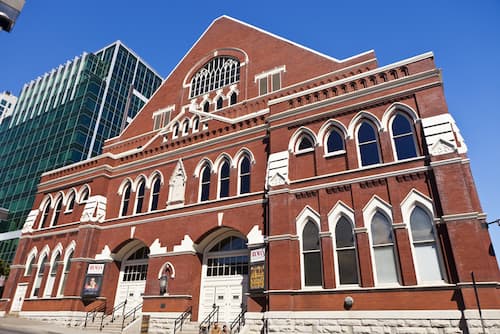 His entire family loved music. Redd learned to play the banjo, piano, fiddle, and guitar. In 1937, Pee Wee King, the bandleader of the Golden West Cowboys, came to Louisville to perform. During King's time in town, he happened to hear Redd Stewart play. King invited him to join the band to play background. Redd agreed. He was only 14.
Redd Stewart Drafted
Following the attack on Pearl Harbor in 1941, Redd Stewart was among the many who were drafted into the U.S. Army. His assignment was eventually in the South Pacific. While stationed there, Stewart wrote "A Soldier's Last Letter," a poignant song that expressed what every family worried about.
Redd Stewart sent the song to Pee Wee King. King thought it was right for country western singer Ernest Tubb (1914-1984), whom he knew was working on a new record. When Tubb saw the song, he immediately agreed that he and his Texas Troubadours would try it out at the Grand Ole Opry. The audience loved it.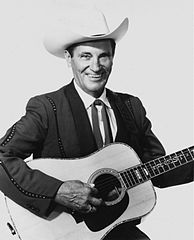 When Ernest Tubb and the Troubadours recorded it in 1944, the song spent four weeks on the Country charts as the #1 hit. It stayed near the top for another seven months. "A Soldier's Last Song" also crossed over to be in the Top 20 of the Pop Chart.
Stewart Came Home Though Many Didn't
When the war was over, Redd Stewart did come home. He was welcomed by Pee Wee King and the band and became vocalist for the Golden West Cowboys.
He and King went on to compose many hit song together. Their biggest hit was "Tennessee Waltz." Redd Stewart composed the lyrics and Pee Wee King wrote the music. It was written in 1946 and first released in 1948.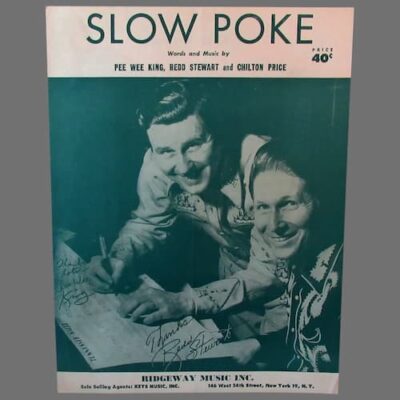 Two of the songs that became big were Slow Poke and You Belong to Me. These were originally written by songwriter Chilton Price, but she agreed to a three-way split on the songwriting credit. She knew this was her big break and it was. She went on to compose many successful songs under her own name.
Stewart went on to provide songs for Jim Reeves, Roy Acuff, and Jerry Lee Lewis. He also continued to record his own music.
A Soldier's Last Letter
The lyrics express what every family worried about during World War II:
When the postman delivered the letter
Well, it filled her old heart full of joy
But she didn't know 'til she read the inside
It was the last one from her darling boy.

"Dear Mom," was the way that it started
"I miss you so much," it went on
"And, Mom, I didn't know that I loved you so
But I'll prove it when this war is won."

"I'm writing this down in a trench, Mom
So don't scold if it isn't so neat
For you know as you did, when I was a kid
And would come home with mud on my feet."

"Well, the captain just gave us our orders
And mom we will carry them through
I'll finish this letter the first chance I get
But for now I'll just say I love you."

Then the mother's old hands began to tremble
As she fought against tears in her eyes
For they came unashamed, there was no name
And she knew that her darlin' had died.

That night as she knelt by her bedside
She prayed, "Lord above, hear my plea
Protect all the sons that are fighting tonight
And dear God keep America free"...