First woman to head major aircraft company
First—and thus far, the only–woman to receive National Aeronautic Association's Wright Brothers Memorial Trophy (1980)
 Selected by The New York Times as one of most distinguished women in business (1943)
Led company through two wars and into the space age
Growing up in rural Kansas with a father who was a building contractor, Olive Ann Mellor was encouraged to be independent on many levels. At age seven, Olive was able to set up her own bank account, and by age 11, she was helping with the family accounts, writing checks and overseeing some family expenses.
When she was a teenager, the family moved to Wichita, and Olive enrolled in the American Secretarial and Business College. Schools like this prepared women for jobs as secretaries and clerks, perfectly appropriate work until they married.
Her first job after graduation was with an appliance firm, and then in 1924 she received a job offer from Travel Air Manufacturing, a company begun by Walter Beech and a partner. She was hired as a bookkeeper by Walter Beech, a former World War I pilot and engineer. She was the only woman in a 12-person firm, and after demonstrating excellent business skills, she soon found herself working directly for Walter Beech as his personal secretary. This also involved managing the office as the company grew. By 1929 Walter Beech and his partner had turned Travel Air into the largest commercial aircraft manufacturer in the country.
One of their 1929 planes, the Travel Air "Mystery Ship," won the first Thompson Trophy Race, becoming the first civilian plane to defeat the fastest military fighters of the day.
Depression Changes Business Climate
The stock market crash of 1929 brought an end to the positive business outlook, and as the team worked to right the situation, Walter Beech became restless. By this time he and Olive had married, and as they talked, they decided they would start their own company, Beech Aircraft. They were a good team. Walter was a visionary and Olive was an astute businesswoman.
Between the Depression and normal business start-up problems, they had a challenging first few years, but two years in, they introduced their new plane, the Model 17 Staggerwing (referring to its staggered wing design). This was a single-engine aircraft with fully retractable landing gear and excellent pilot visibility. The cabin was also notable for being high in comfort. Under tests, the plane also proved to be faster than the fastest military plane.
Proving the Plane's and the Company's Worth
Walter and Olive Beech knew they could prove the plane's worth by entering and winning the National Air Races, a coast-to-coast competition being held in September 1936. Olive came up with a great idea—use women pilots. It was a news-catching publicity stunt, and she felt sure it would work.
That September, with Louise Thaden as pilot and Blanche Noyes as navigator, the Staggerwing flew across country in record-setting time, arriving in Los Angeles more than 30 minutes before the second plane arrived. Indeed the Staggerwing was that good! The motto carried forward as a result was, "It takes a Beechcraft to beat a Beechcraft."
Shortly after this, the Beechcraft Company bought the Travel Air manufacturing plant and began rolling out new model Beechcrafts at an impressive clip.
On a family note, the Beeches also had two daughters in the late 1930s.
Olive Beech on Her Own
In 1940 Walter became very ill and was hospitalized with encephalitis for almost a year. During this time, the United States was gearing up for World War II, but Olive Beech knew the business end of Beech Aircraft, and she ramped up production to meet military needs. She hired a much bigger staff and soon found herself running a company with 14,000 employees. The company manufactured over 7400 military planes during the war. Ninety percent of all pilots and navigators were trained on a Beechcraft Model 18.
After the war, Beech Aircraft scaled back to focus on commercial production of their planes, but again, bad news put Olive Beech in charge. Walter had a heart attack in 1950, leaving it to Olive to see the company through another transition to wartime production for the Korean War and then afterward returning to producing planes for commercial use.
The Space Age
Olive Beech again demonstrated her business acumen in the late 1950s and early 60s. She had been hearing excitement about a possible space program, and she had the foresight to establish a research and development facility at Beechcraft where they soon began producing fuel systems for National Aeronautics and Space Administration (NASA).
She was also forwared-thinking when it came to development for the military. Beechcraft developed and manufactured a high altitude supersonic target for the Army, a tactical expendable drone for the Air Force, and a low- altitude Sea Skimmer for the Navy. For NASA, Beech Aircraft built storage systems for all the Apollo spacecraft landings on the moon and later for the space shuttle Orbiter.
In addition, Beech Aircraft was rolling out many new planes that were very popular. The company hit an all-time sales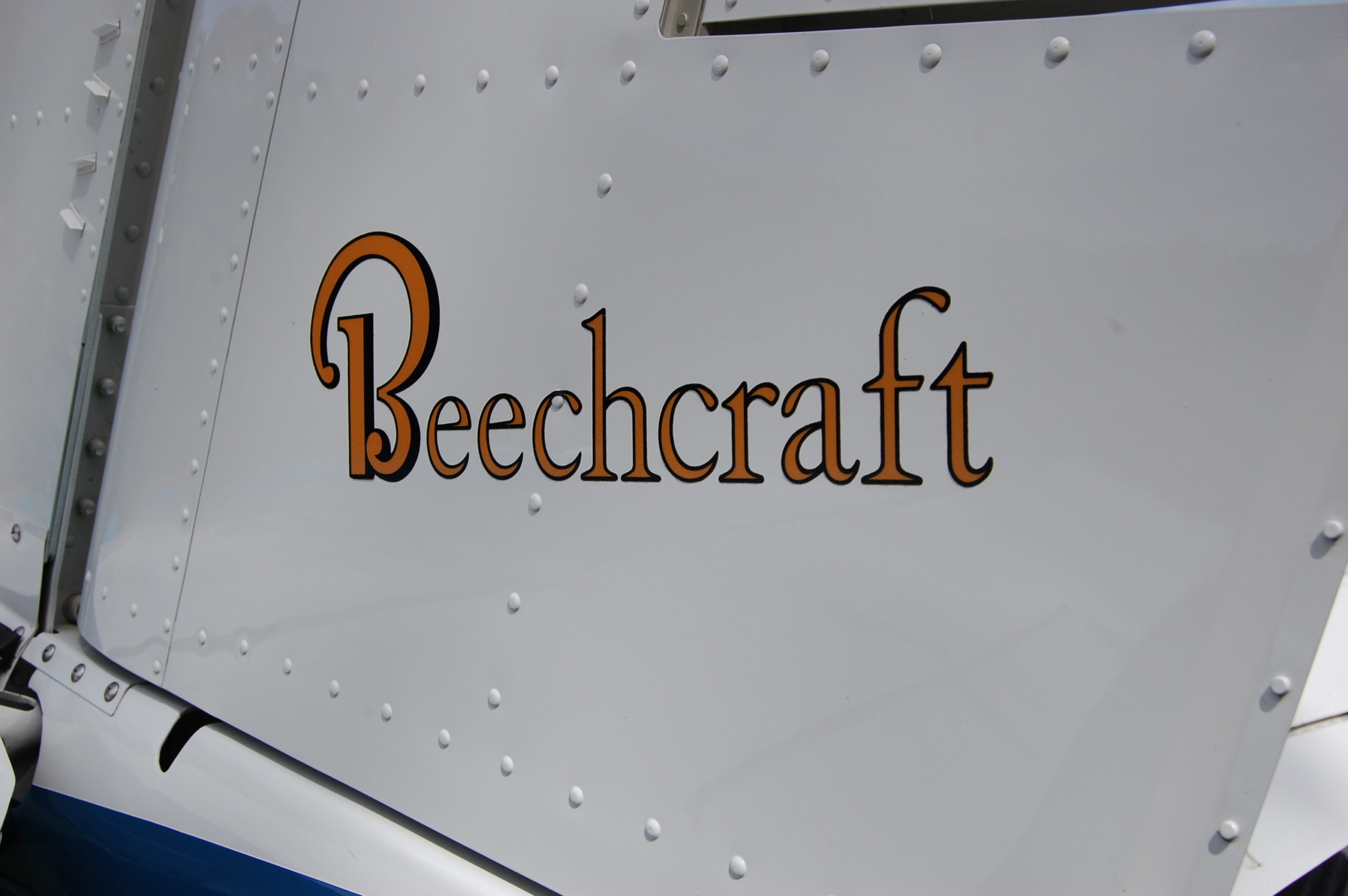 high in 1967 when they released a commercial model known as the "Duke." And with that, Olive Ann Beech knew it was time to step away from being president of the company, moving up to chairman.
She was still on hand in 1980 to oversee the merger of the company with the Raytheon Corporation and was on their board until she retired in 1982.
Over the course of her career she received many accolades and awards, including being the first—and thus far, the only–woman to receive the National Aeronautic Association's Wright Brothers Memorial Trophy (1980), and in 1983 she was  inducted into the American National Business Hall of Fame.
Throughout this time, she continued to live and work in Wichita where she was a great benefactor of arts and education. She died in 1993.