Youngest American and first black playwright to win the New York Drama Critics Circle Award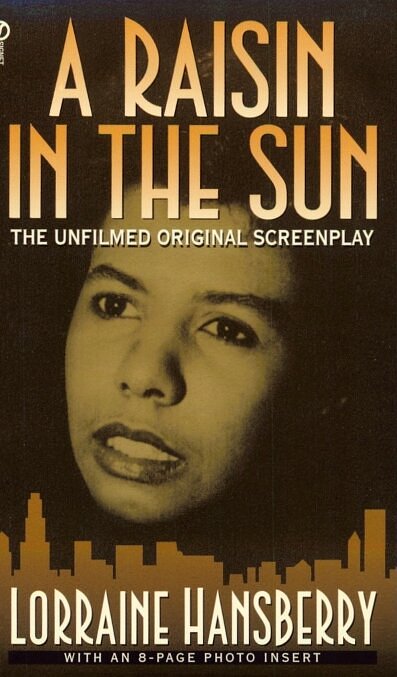 First black woman to have a play on Broadway
Active in the civil rights movement
Lorraine Hansberry was born in Chicago in 1930.  She was the youngest of four children and a grandchild of a freed slave.  Her father was a successful real estate broker and her mother taught school.  Both were actively interested in the work of both the NAACP and the Urban League.
In 1938 the Hansberrys moved to a white neighborhood, where they were quickly and violently made to feel unwelcome. They refused to move until a court order forced them out of their house. They pursued the case all the way to the Supreme Court (Hansberry vs. Lee). The ruling came down in their favor; that restrictive covenants within neighborhoods are illegal.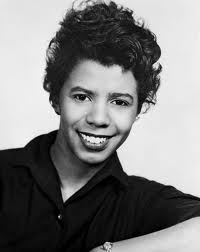 Though other family members had attended all-black colleges in the South, Lorraine Hansberry enrolled in the University of Wisconsin in Madison, with the intention of studying painting. She eventually switched her major to writing, but two years later she decided to leave Madison and move to New York City.
New York
In the city she took classes at the New School and also wrote for Paul Robeson's newspaper, Freedom, a progressive publication for African-Americans.  She made extra money by working as a waitress and cashier, and she also wrote on the side.
She was politically active from the time she arrived in the city.  While marching on a picket line she met songwriter Robert Nemiroff.  In 1953 they were married.
By 1956 she was devoting full-time to her writing, also contributing to The Ladder, the first lesbian civil and political rights organization in the U.S.  She wrote using only initials, fearing retribution.
During the late 1950s, Hansberry started writing a play, at first she called it The Crystal Stair.  Later she renamed it A Raisin in the Sun from a Langston Hughes poem called "Harlem:"
"What happens to a dream deferred?
Does it dry up like a raisin in the sun
Does it fester like a sore and then run
…
Or does it explode?
The play tells the story of the struggles of a black family whose father has died.  The family receives a $10,000 life insurance premium, and there is disagreement on what dreams to pursue with it. Their mother fights to find a way out of poverty and explores putting a down payment on a home in a white neighborhood. The daughter would like to use the money for medical school, and a young Sidney Poitier playing son Walter, hopes to use some of the money for his not-totally-above-board business.
The play opened on Broadway at the Ethel Barrymore Theatre on March 11, 1959.  The reviews were good; the New York Times wrote: "A Raisin in the Sun has vigor as well as veracity and is likely to destroy the complacency of anyone who sees it."
The play stayed on Broadway for 530 performances, and Hansberry received the New York Drama Critics Circle Award for the work, making her the first African-American and youngest American to ever receive this prestigious award.
Her Influences
Following the news of the award, Hansberry was interviewed by The New York Times (4-9-1959): She mentioned that her literary god was Sean O'Casey, the Irish playwright, because he "establishes the nobility of man by showing him in all his marvelous complexity"—something she succeeds at accomplishing with her characters as well.
The play was turned into a film in 1961, starring Sidney Poitier, and it received an award at the Cannes Film Festival.
Hansberry used her fame to continue to work for civil rights, now alongside Lena Horne, Harry Belafonte, and James Baldwin.
In 1962 she and Nemiroff divorced but they continued to work together.
In 1964 Hansberry received two types of bad news.  She was diagnosed with pancreatic cancer, and shortly after that, her second play, The Sign in Sidney Brustein's Window opened to lackluster reviews.
Hansberry died in January of 1965, but Nemiroff showed his continued devotion to her work. He collected some of her writings and interviews to become To Be Young, Gifted and Black, which opened off-Broadway at the Cherry Lane Theatre and ran for eight months.
Upon news of her death, Howard Taubman, chief drama critic at The New York Times wrote: "The death of a writer of intelligence and integrity diminishes us all. The loss of Lorraine Hansberry at the age of 34 is particularly poignant because her work hardly had begun and her potentiality for largeness of utterance in the theater was great… Miss Hansberry brought a burning passion and a mature, sensitive viewpoint to a theater where they are in short supply."
Thirty years after her death, the theatre world paid tribute to Lorraine Hansberry by holding panels and staging readings and productions of her work.
The play continues to fascinate because of its depth.  As recently as 2012 a revival of A Raisin in the Sun at the Westport Playhouse was noted for bringing out insights in the deeply textured work.