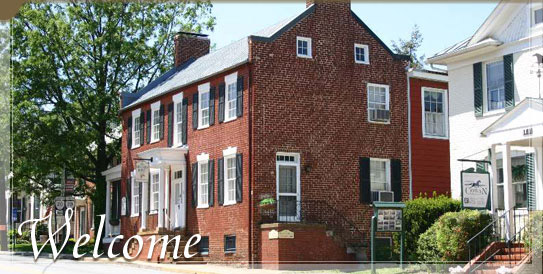 Have you ever thought about who built your house? Who lived in it before you did? What their lives were like? Sometimes people find they relate more strongly to their house histories than they do to their family's history.
"When you investigate your house history, you may find you have an immediate attachment to these people because of shared experiences," says James Lide, vice president of History Associates, a 30-year-old company that provides historical research and archival and records management for companies as well as exhibit development for museums. "I live in Maryland in a house built in 1850, and I often wish the house weren't located so close to the road. Then we get a few feet of snow, and I totally understand why the house was built where it was.
"The best part of house research is that your resources are local," adds Lide. "It's also fun and relatively easy to do the digging yourself."
Holladay House History Tells an Extraordinary Tale About a Town
Sam and Sharon Elswick are one young couple who have excelled at house research. The Elswicks bought a bed and breakfast in the D.C. area in 2006. They quickly realized that the history embodied in their new home was a vital chapter in Orange, Virginia town history because their house had been the home of the town doctor for many years.
"The house had been converted to a bed-and-breakfast in 1989 by the Holladay family who had owned the house since 1899, but the property was sold outside the family in 2000," says Sam Elswick. "Because we bought it in 2006, quite soon after the previous sale, we easily were able to contact the family and begin to put together a picture of Dr. Lewis Holladay (1868-1946) and his family. Grandson Pete Holladay, who had run the inn for many years, has been particularly helpful."
But the Elswicks were listening to their new community, and they knew there was more to learn. In December of 2009, they invited townspeople to a "Memories Reception" at Holladay House to reminisce about the house and the Holladays. The Holladay family came as well, bringing with them some of Dr. Holladay's early medical instruments to display.
"Everyone had a wonderful time," says Elswick. "One fellow remembered Doc Holladay giving him a clean bill of health that sent him off to fight in World War II. Several people said they were actually born in the house since Doc Holladay's office was right here and hospitals weren't as convenient at that time.
"One gentleman happened to have a tuxedo that belonged to Doc Holladay," continues Elswick. "He sent it the cleaners so that it would be fresh for the event. Unfortunately, only the pants survived–the jacket fell apart at the dry cleaners."
This November the Elswicks invited the community in again for the unveiling of a wall in a downstairs hallway that they have dedicated to photos and articles about the Holladay family.
Their next effort will be to research the other families who lived in the house. The first building on the property was a dry goods store whose owners ran into financial difficulty. The property was acquired by the Chapman family in the 1840s. John Madison Chapman was a lawyer who presumably ran his law practice from this Main Street location, but he also brought his family to live with him there.
At the "Memories Reception," Carol Couch, president of the Orange County Historical Society, arrived and wanted to read a passage from a Civil War diary about the Chapmans. During the Civil War, one of the daughters married a Confederate soldier, and the reception was held in the house. The diary notes that among the esteemed guests were many Confederate officers, including Jeb Stuart.
Sharon Elswick is busy researching details of the event. "As part of the sesquicentennial of the Civil War, we want to tell this story because it's a happy one in what was a bleak time. I'm researching the types of foods that would have been served at a wedding reception in that day, and we'll invite some guests to talk a little about what life would have been like at that time."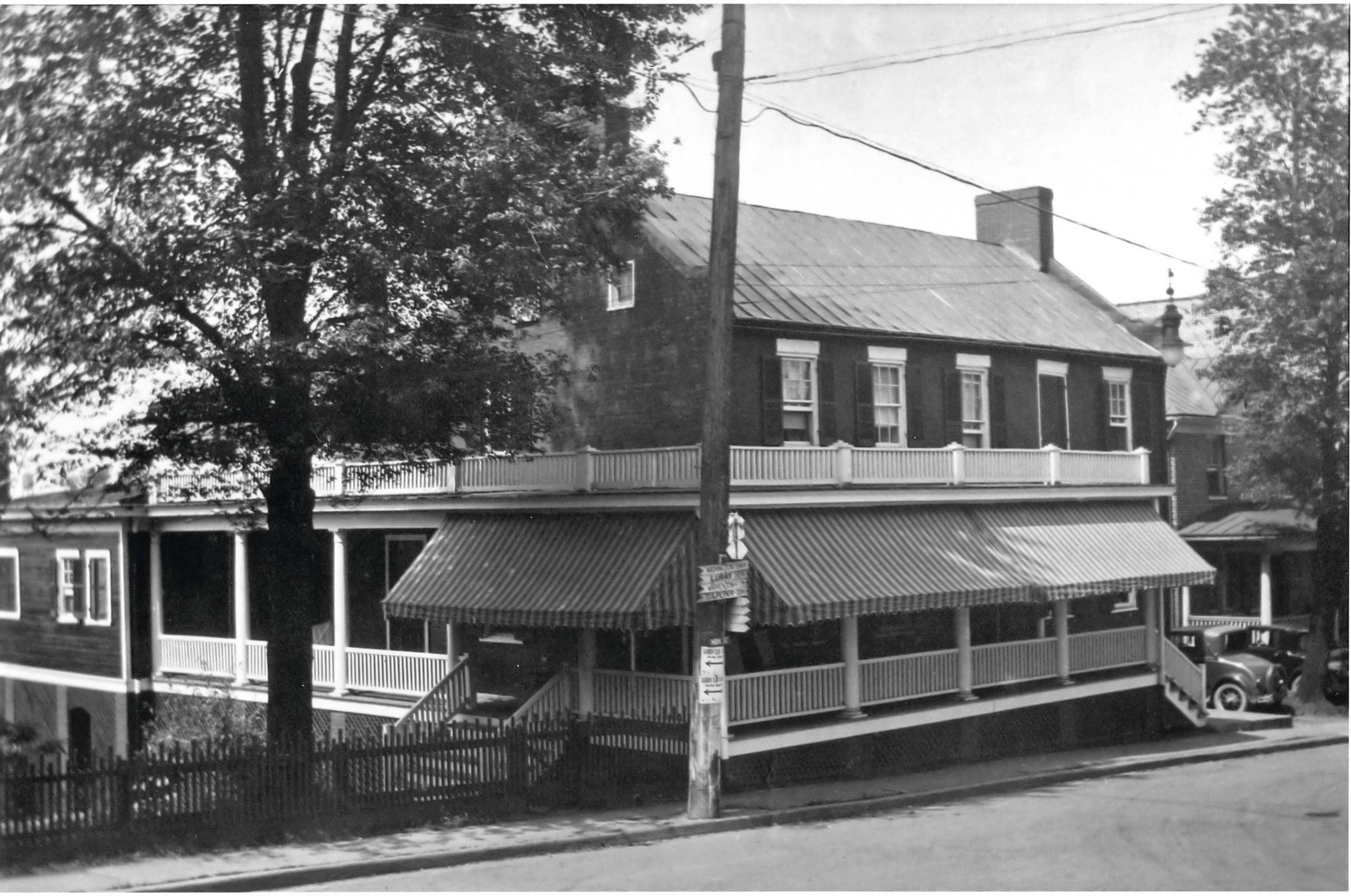 Every House has a Past
While not everyone is fortunate enough to live in a home with a pedigree like Holladay House, almost everyone lives in a house that had previous owners. Learning about these families may reveal interesting tales about why a certain addition was added, how many children they raised in the house, or where they went to work each day.
There is a good advice online about doing house research, but here are some basics to keep in mind:
1. Choose your track. Are you more interested in the physical changes to the house and the neighborhood, or are you more interested in learning who lived there previously and what their lives were like? (The person who lived in the house where my father grew up might love to know that the land behind the house used to be vacant and was where the circus set up each year. My father used to tell of looking for dropped coins under the bleachers after each performance.)
2. Among your first stops should be the Tax Assessor's office and the County Clerk's office. Starting in the 1930s, communities began recording information about who lived where and what they paid in taxes. These cards may also provide information on deed transactions, and many provide a physical description of what the home looked like at the time. A follow-up visit to the County Clerk with the information you have gathered, and you will likely gain more information.
3. Visit your local historical society. They may have information on your home, or copies of old phone books which can be helpful in documenting how long a certain family was in residence.
4. Talk to long-time residents of your community. They may remember changes in your house or something about the family.
5. As more newspapers are digitized, you may be surprised at what you may find online.
6. Remember to visit genealogy sites. Someone who is putting together a family history on a person who lived in your house would not only love to hear from you but they may have photographs that will reveal more about the house than you knew previously.
On a personal note, I found documentation about the 1902 burial of someone who lived in my house and called the cemetery for the plot number. One crisp and sunny fall day I drove down to Woodlawn Cemetery in the Bronx, and there I not only found the person I was looking for, but I found the whole family! It made me surprisingly happy.
Family Life for Most Households Centers in the Kitchen
In most houses, the kitchen is the heart and soul of the house. Not only are the meals prepared there, but today it's likely to be a gathering place where everyone catches up on their respective days. For that reason, I am going to take you back to Holladay House where one of the pleasures of carrying on family traditions that are part of the fabric of the house has involved learning to prepare the Holladay Family biscuits.
So try out the recipe, and pull out a notebook and begin to keep track of the family who walked your house floorboards before you. Or visit Sam and Sharon at Holladay House; their enthusiasm is infectious.
For more stories about America, visit my website www.americacomesalive.com and if you'd like to receive the January e-letter about newspaper boys, send me an e-mail wiht "paperboy" in the subject line: [email protected].
For information on family genealogy, read "Everyday People Tell the True American Story."