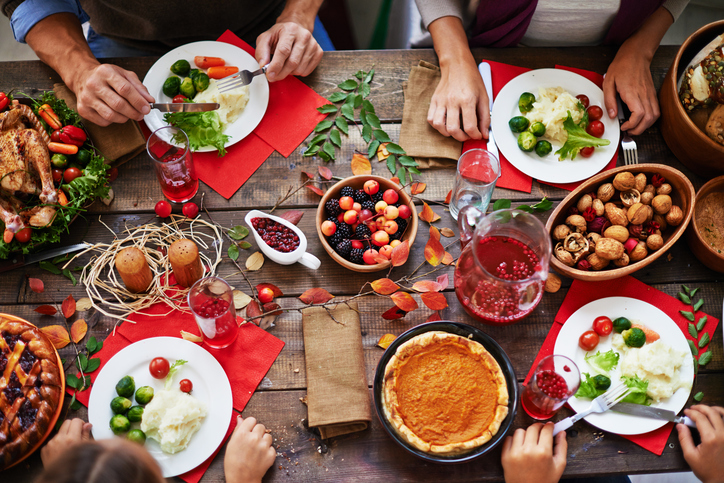 The celebration of Thanksgiving has roots in several time periods of the American past. While there are many heartwarming stories about Thanksgiving throughout the country's history, these are the dates when Thanksgiving practices opened the way to what we celebrate today.
Plymouth Colony and the Pilgrims
During colonial times, days of thanksgiving were a common practice. The challenges of settling a new country were enormous, and if the colonists made it through a tough time, leaders named a special day for the community to come together to express gratitude and prayers.
In 1621—a little less than a year after their arrival in the new land, the people who settled Plymouth colony were relieved to have had a good harvest. They learned many of their planting techniques from the Wampanoag tribe whom they met upon arrival. When a day of feasting and Thanksgiving was chosen, colonists invited tribe members to join them in a celebration of the good harvest.
The feast was not held annually. While the origin of our tradition may loosely be based in 1621, it was not an ongoing practice.
Washington's Declaration
In 1789, Congress passed a resolution urging that the President declare a special observance in honor of the creation of the U.S. Constitution. President Washington designated Thursday, November 26, as the day of thanks. His proclamation mentioned the Almighty's care of Americans prior to the Revolution, assistance to them in achieving independence, and help in establishing the constitutional government. To read the full text, click here.
Sarah J. Hale's Campaign for Thanksgiving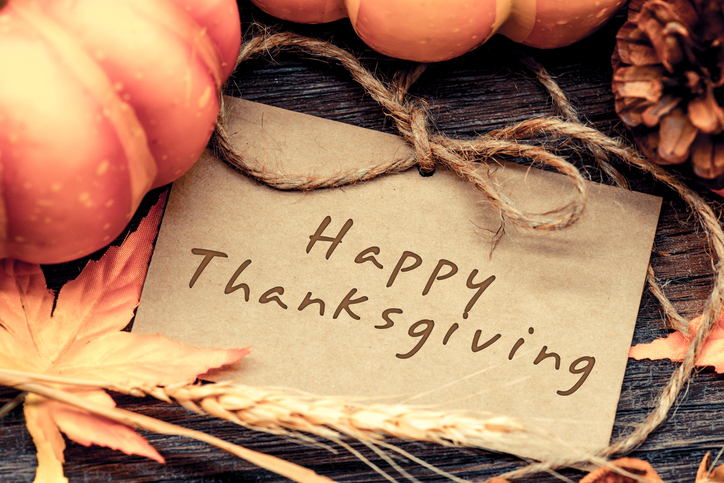 In the 1840s, a woman named Sarah Josepha Hale (1788-1879) took up what she felt was an important cause–establishing a national day of thanks. At that time, the separate states established their own day of thanksgiving, but there was no national commemoration. Growing up in New England, Hale had always celebrated Thanksgiving and felt it was a holiday in which the entire nation should share.
In 1822 Hale's husband died, leaving her to raise five children. She turned to writing to support the family, and was soon asked to edit a start-up magazine based in Boston, American Ladies Magazine.
In 1836, Louis Godey hired Hale to run his very popular Godey's Ladies Book, and she used this as a platform to advocate for causes that were important to her, ranging from education for women and to nationalizing a day of thanks. Starting in 1847, she published numerous editorials urging several American presidents to nationalize the celebration of Thanksgiving during their time in office. Hale's hard work eventually paid off.
Abraham Lincoln's Proclamation
In September of 1863, Sarah Hale, then 74, sent a letter to President Lincoln to have the "day of our annual Thanksgiving made a National and fixed Union Festival."
Hale pointed out that she had campaigned for 15 years for a single date to be set for this national custom. Lincoln took the suggestion willingly and established the last Thursday of November "as a day of Thanksgiving and Praise."
To read the full text of Lincoln's Proclamation, click here.
A year later, the manuscript that proclaimed Thanksgiving was sold to benefit the Union troops.
For a little fun reading, here are two suggestions:
Thanksgiving and the Presidential Turkey Pardon, which reveals how the custom of pardoning the turkey came about.
I have also written about the history of the big balloons in Macy's Thanksgiving Day Parade. The stories of the early days of the balloons are so amazing, that you'll think I made them up! (I didn't.)