Mischief-making became part of Hallow's Eve (October 30) in the late 1800s. Then, as now, young people looked for ways to pull pranks.
The ideas young people came up with tended to be annoying not dangerous. They soaped store windows or switched street signs, or sometimes even changed out store signs.
However, some years the trouble-making progressed to pranks that were costly to remedy. In the West, young people opened gates so a rancher's livestock could wander free. Tipping over outhouses was popular—and unpleasant, and in at least one town, the young men removed an exterior staircase from outside of a building.
When there was too much drinking, fistfights occurred. In some communities, organizations like the Ku Klux Klan used Halloween as an excuse to create trouble.
Change Came to Anoka, Minnesota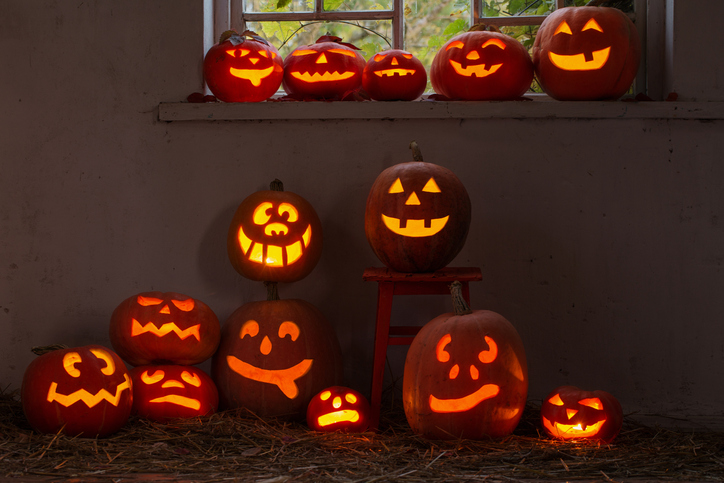 In Anoka, Minnesota—now the "Halloween Capital of the World"—their website explains why they needed an alternative for Hallow's Eve:
As the story goes, on November 1, 1919, several prominent Anoka County citizens, including the sheriff, began their days with quite the surprise. Sometime in the night, under the cover of a waxing Halloween moon, a number of live cows had been wrangled and left to roam the streets. One was found in the jail, another in the sheriff's office, and a bull locked inside a school classroom had spent the night munching on math books.
Positive Mischief Night Alternatives
To counter these types of pranks, schools and communities did the best they could to curb vandalism, usually by sponsoring various types of community parties or parades.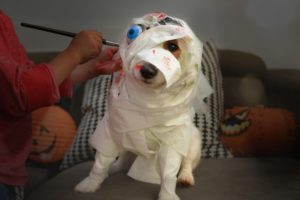 In Anoka, community leaders started holding a Halloween parade in 1920. The custom continues to this day. (Only in 1942 and 1943 did they have to cancel because of wartime activities.) After the parade, a huge bonfire is held in the town square. A scroll through their website shows that the community now holds festive events for at least six weeks around the holiday.
Elsewhere in the nation, the Boy Scouts, fire departments, and community groups organize safe events. They sponsor carnivals, spooky houses , and decorating contests to provide fun for families in ways that minimize mischief.
For more on Halloween see "Why Carved Pumpkins are a Symbol of Halloween" and "Countdown to Halloween."