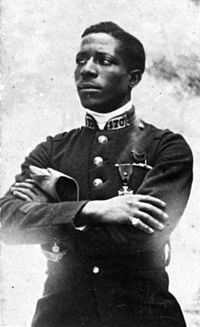 Eugene Bullard was the world's first black military pilot, but he didn't fly for his own country. He was born in the United States–Columbus, Georgia–in 1895 and fought for France during World War I.
He was living in Paris when World War I began and joined the French Foreign Legion. Later he flew for the Lafayette Flying Corps.
When the U.S. entered the war, other Americans flying for France transferred to the U.S. military. The men needed to be upgraded from "enlisted" to officer status, and Bullard's application was put on permanent hold by U.S. officers.
He was a recognized hero in France, but he did not receive his commission a second lieutenant in the United States Air Force until 1994—long after his death.
Bullard's Early Life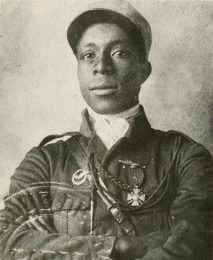 Eugene Bullard (1895-1961) was the seventh of ten children born to William Octave Bullard and his wife, Josephine, a Creek Indian. The two met while they worked on a plantation near Columbus, in western Georgia. After marriage, they moved into town to make a better life for themselves.
Bullard's mother died in 1900, when Eugene was only 5 years old. His father was left to raise ten children on his own. He supported the family as a laborer, but he was literate and loved sharing stories with his children.
As a youngster who was on his own for much of the day, Eugene found that the white children and the black children in the community did not mix. Bullard's father comforted Eugene and told him something that offered Eugene hope: "In France a man is accepted as a man regardless of the color of his skin."
As Eugene Bullard's siblings grew up and moved away, Eugene thought that held promise for him, too. He was only 8 years old when he decided to leave home. He wanted to go to France.
Traveling East in Georgia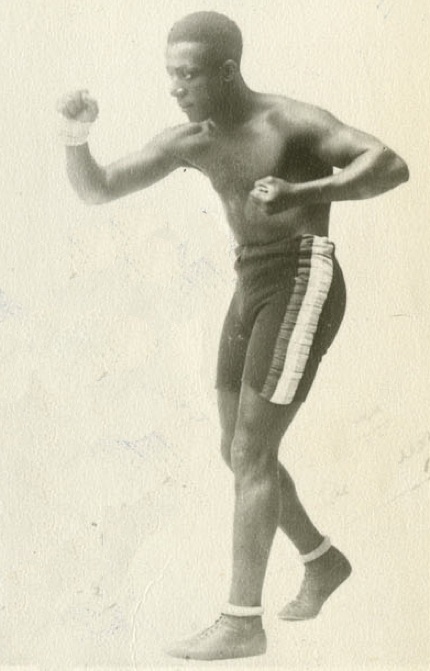 Bullard was too young to understand the geography of Georgia, so he had no idea that Columbus was as far west as one can go in the state. His goal was a seaport town but he had no idea how to get there.
He did, however, know that he needed to be careful. He stayed along dirt roads and walked mainly at night. One evening his path led him to a gypsy encampment. The families welcomed him into their group and fed him.
A Temporary Home
Horse racing was popular in the South, and most of the jockeys were black as they were the main people who cared for the animals. The gypsies, too, had made a place for themselves working at a horse track. Bullard went along with them during the day, starting as a stable hand.
One of the bosses around the stable noticed the wiry, young kid whose strength belied his small size. He was soon riding in some of the races. He earned small sums for his work and put money away so that he might eventually travel to France.
Arrival at Norfolk Seaport
When he was 12, Bullard finally made it to the seaport of Norfolk, Virginia. He managed to stow away on a German ship bound for Aberdeen, Scotland. He hoped that from there he could more easily travel to France.
From Aberdeen he made his way to Glasgow where he worked as a lookout for gamblers. From there, he moved to Liverpool and became a very young longshoreman, earning six shillings a day.
Boxing
In Liverpool, he spent his free time at a local gym where boxers trained.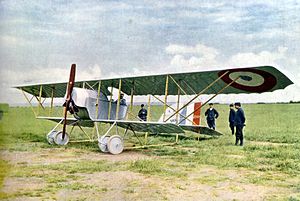 One of the trainers saw possibilities in Bullard. He had a sunny disposition and was willing to work hard, so the trainer began preparing him to box. Bullard was only 16 when he entered the ring for the first time, winning many of his matches.
He got a break when a well-known American boxer, Aaron Lister Brown (known as the Dixie Kid), took a liking to Bullard. Under the Dixie Kid, Bullard boxed in some big matches in England and France. His visits to Paris only confirmed where he wanted to be.
After returning to Liverpool, Bullard watched for travel opportunities. In his boarding house, there was a slapstick comedy troupe of young black people who traveled Europe. Bullard signed up. He enjoyed entertaining and loved the camaraderie of the group, but after a performance in Paris, Bullard stayed behind.
He picked up the language easily and found work at local gyms and boxing rings.
World War I
By August 1914, France was involved in what became World War I.
The casualties of the French Army mounted, and Bullard longed to help his adopted country. At only 19, he was too young for the French Army, but he was eligible to join the Foreign Legion.
Bullard and his regiment checked off battles with rapidity. They fought at Somme, Artois Ridge, Mont-Saint-Eloiz, as well as Souchez and Hill 119. The legionnaires were not well-equipped and the men often found themselves fighting with bayonets.
As more men were killed or wounded, the soldiers that survived were added to the 170th Infantry, known as the "Swallows of Death." Bullard was among the survivors and traveled with the 170th to Verdun. That battle continued for 10 months.
Bullard Wounded
During the Battle of Verdun, Eugene Bullard was wounded and had to be removed from the battlefield. He was told he would never walk again. (Later he was awarded the Croix de Guerre and Medaile Militaire for his valor at Verdun.)
Despite the bleak prognosis concerning his recovery, Bullard worked at getting better. His leg injury was such that he would never again march in the infantry, but the military officers noted his pluck. They offered the hard-working American another opportunity: Would he like to train to be a pilot?
Pilot Training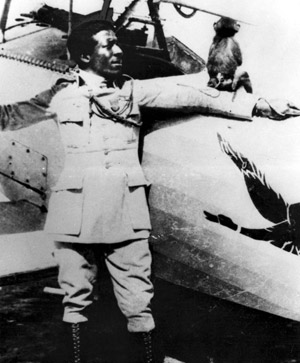 Bullard entered the Lafayette Flying Corps. (These were American volunteer pilots who flew as part of the French Air Force during World War I). Bullard's training began on the Caudron G-3 (a single engine biplane reconnaissance aircraft) and the Caudron G-4, (a bomber with two engines).
He continued to train and became proficient on the plane that became the fighter airplane of choice for the French—the various models of the SPAD.
First Mission
On September 8, 1917, Eugene Bullard flew his first mission. He nobly proved himself to be a skilled and brave flier who could take on dog fights with the best of them.
During World War I, most air battles were flown in formation, and the pilots not only had to fly the plane, but they operated the weaponry as well. Bullard mastered it all.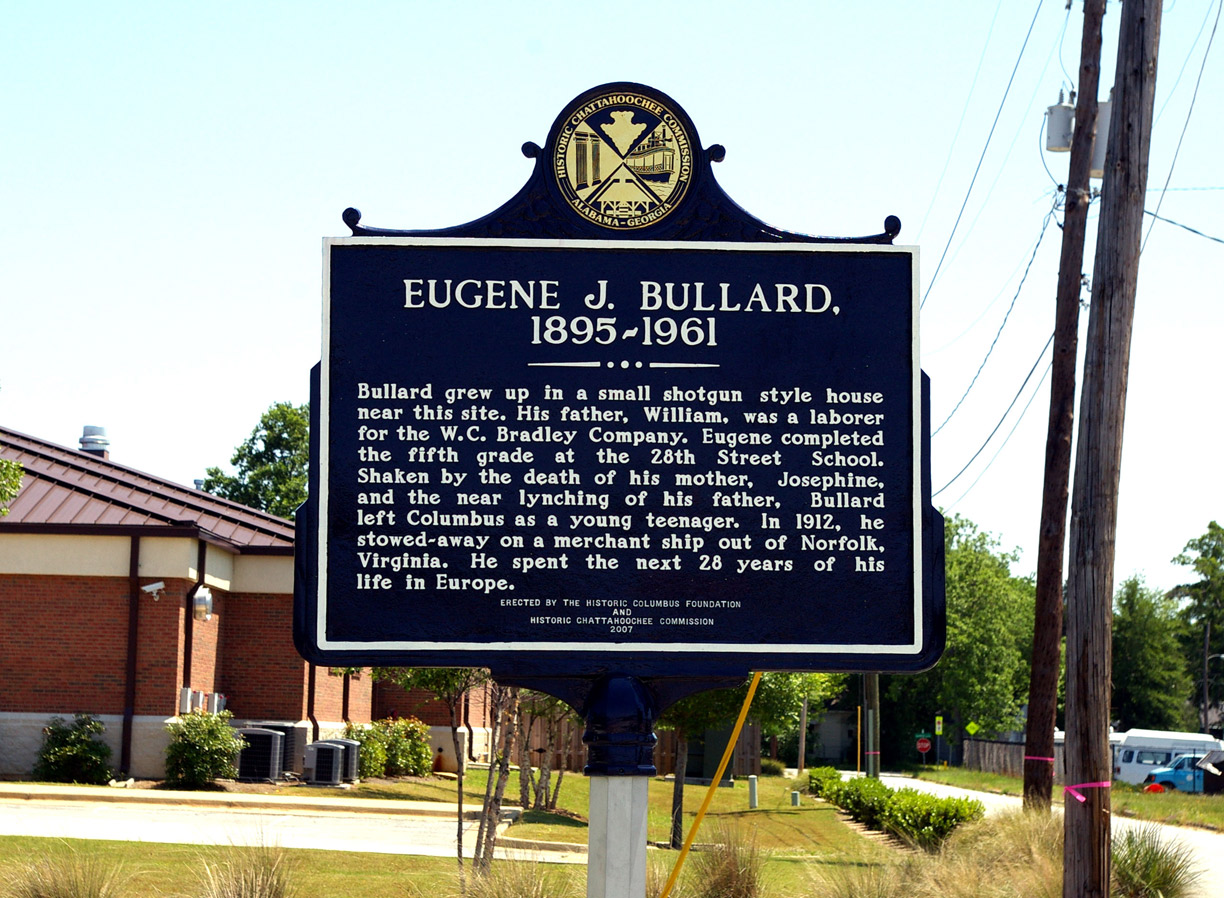 On the plane he flew most frequently, he painted a bleeding heart pierced by a knife on the fuselage. Translated from the French, his inscription read: "All Blood Runs Red."
Adopted a Pet
Men in the military often adopted pets for companionship. On the streets of Paris one day, Eugene Bullard convinced a woman to sell him her rhesus monkey. He returned to his unit, with a small monkey named Jimmy sitting on his shoulder.
When he flew, Bullard carried Jimmy in his flight jacket for good luck.
US Enters World War I
When the United States entered World War I, Bullard wanted to fly directly for the U.S. He brought three years of war experience to the equation and had more flight training than almost any of the American pilots being sent over.

The Americans stipulated that pilots needed to be officers, so as other American pilots from the Lafayette Flying Corps transferred over to the U.S., they were given the officer designation of second lieutenant. But Bullard was black-balled. Dr. Edmund L. Gros, who founded the American Hospital in Paris, held sway over the pilots accepted, and he resisted putting Bullard in a U.S. unit.
Encountered Trouble
While Bullard waited, he continued to fly for the Lafayette Flying Corps. One night he made a misstep. He was partying in town and did too much drinking. While trying to hitch a ride back to the base, Bullard had a run-in with a French officer.
Because of his stellar record, he was not court-martialed, but the officer removed him from the flying unit and sent him back to the infantry. Because of his prior injuries, he could not march so he was relegated to custodial jobs.
Married Life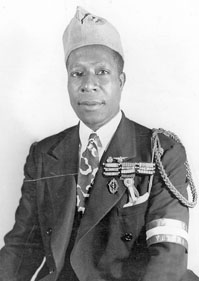 In October 1919, Eugene Bullard was discharged from the armed forces in France. He was a recognized hero and left in good standing.
He met and married a wealthy French woman, and they had three children. (Their son died of pneumonia, but two daughters survived).
The marriage did not work out. Because both Eugene and his wife were Catholic, they separated without divorce. Six years later, his wife died, so Bullard became a single father to his two daughters.
During this time, he worked at various night clubs, eventually becoming a part owner of a popular place in Paris. The club served an international crowd, including many of the expatriate writers from the U.S.
World War II
IN 1939, Bullard still owned the night club. As he wandered through the floor filled with an international clientele, he overheard conversations and knew that another war was coming. He was too old to serve in the military but his ease with several languages made him valuable to the French Resistance. He willingly collected information for them. Because German officers never expected a black man to understand their conversations, he was able to overhear a lot.
In the spring of 1940, it was clear that anyone who could leave Paris should do so. The Resistance helped Bullard, along with his daughters, escape to Spain. He was injured as they ran. Other Resistance members knew that if he were picked up by the Germans, he would be tortured for what he knew. They made sure he was among those airlifted to the United States for medical care.
As soon as he recovered, he sent for his daughters so they could start a new life with him in America.
Life in the U.S.
As Eugene Bullard recovered from his latest injuries, he found that while he was a hero in France, no one in the United States knew anything about what he accomplished.
The social situation in the U.S. was also very different from what he experienced in Paris. He was sometimes asked to move to the back of a bus because of his skin color. And at a civil rights demonstration in Peekskill, New York, in 1949, he was badly beaten by local policemen.
France Did Not Forget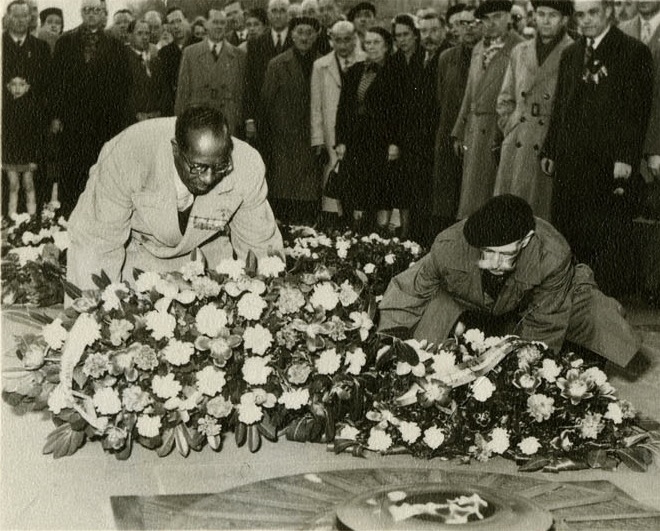 In 1954, the French government planned a ceremony at the Arc de Triomphe in Paris. Three veterans were chosen to light the Eternal Flame at the Tomb of the Unknown French Soldier. Eugene Bullard was one of the three honored.
In New York, there was a French Foreign Legion organization. While some members distanced themselves from members who were black, Bullard attended meetings when he could. In 1959, Bullard was named the Knight of the Legion of Honor in a special ceremony.
Employed as an Elevator Operator
Eugene Bullard was an ultimately practical man, and he knew what he needed was a job. In the late 1940s, he was hired as an elevator operator at Rockefeller Center.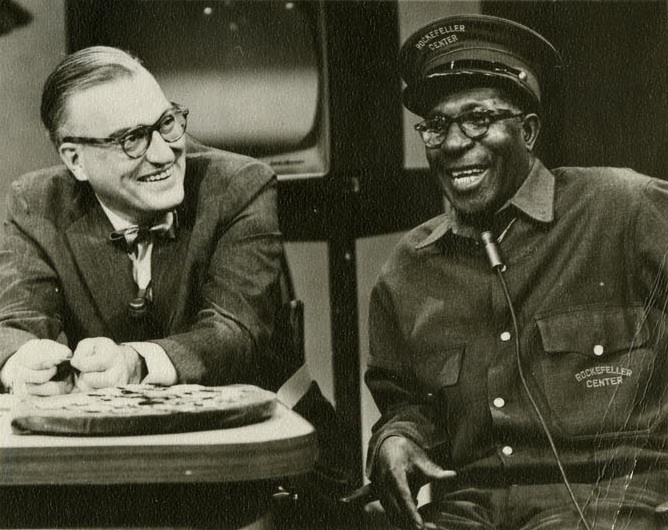 When The Today Show began in 1952, Dave Garroway was selected as the pioneering host. Garroway rode in the bank of elevators where Bullard worked, and he was curious about the elevator operator with the many French military medals on his uniform.
When Garroway heard Eugene Bullard's story, he invited him to a be a guest on The Today Show.
Death
Eugene Bullard died on October 12, 1961.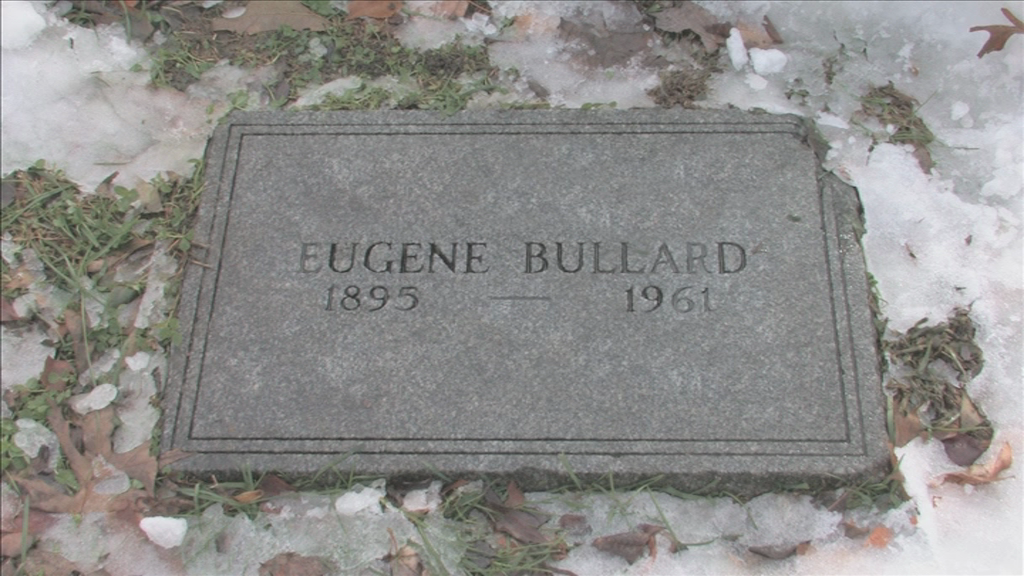 He was buried with full military honors in his legionnaire's uniform in the cemetery of the Federation of French War Veterans in Flushing, New York.
Posthumously (1994), the U.S. military finally gave him his deserved commission as a second lieutenant.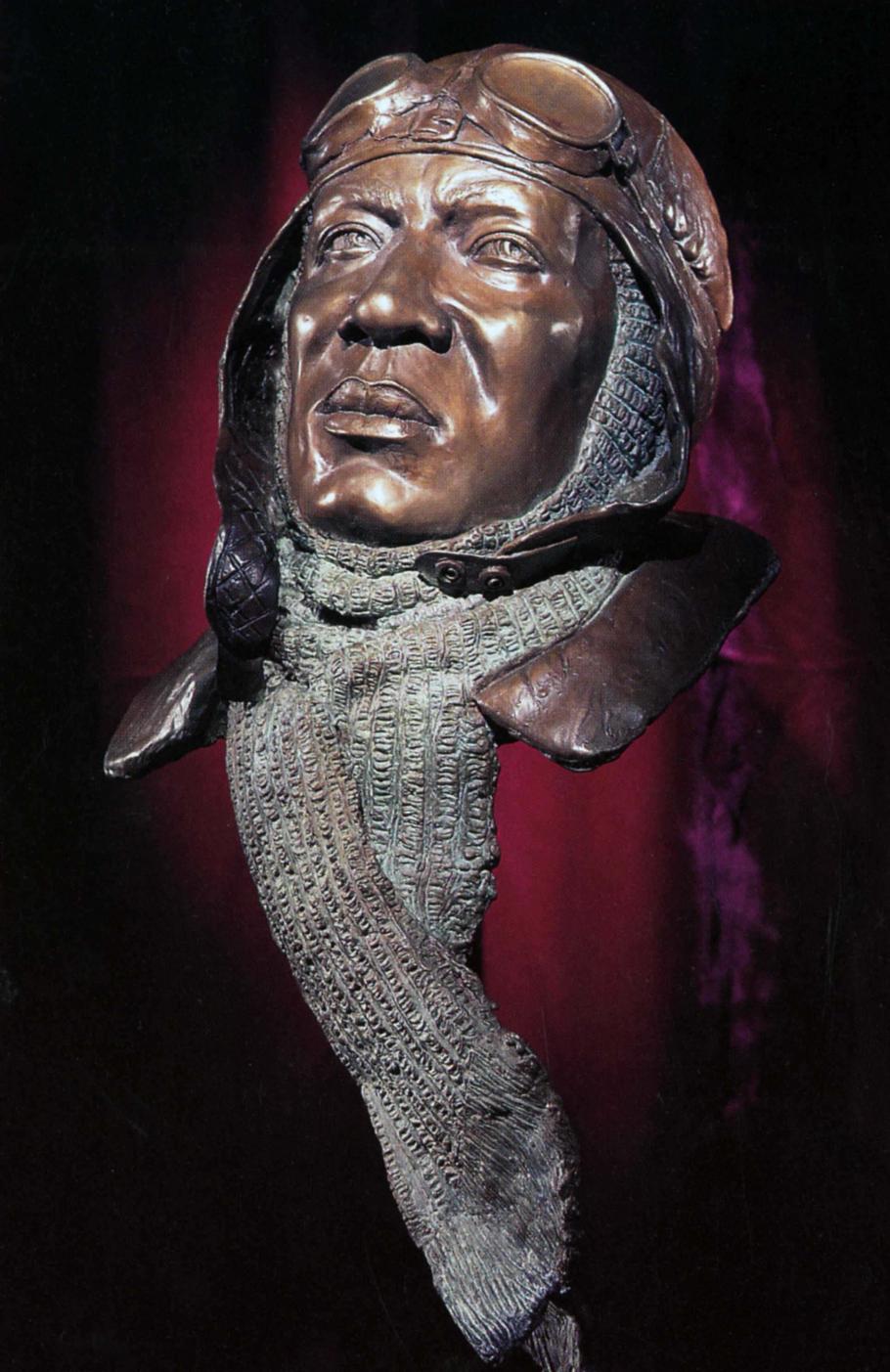 To read other stories about daring fliers, read about Pete Fernandez and Pancho Barnes.