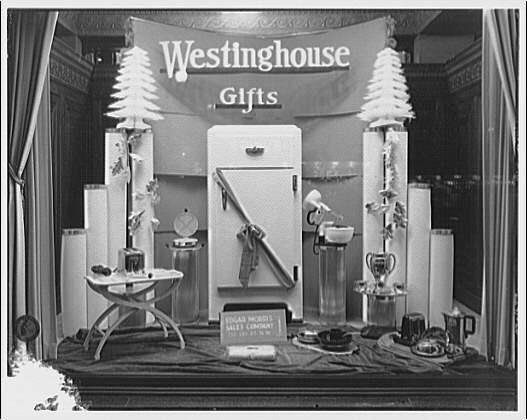 Do you remember being promised a trip "downtown" to see Christmas windows? Parents may have wanted to shop while there, but kids loved the holiday scene.
Major stores in big cities became nationally known for the creativity of their holiday windows, but even small towns took part in staging special window displays to bring families into town to shop for the day. Most store windows were used as one would expect–to feature merchandise store owners hoped would be coveted by passersby. However, over time, a tradition evolved that December's holiday windows were designed to delight rather than to pitch merchandise.  Nursery rhymes, fairy tales, and Santa's workshop are just some of the intriguing themes that are used each year.
Elementary mechanization of the window display occurred in the mid-19th century. Macy's was said to have featured a not-for-sale mechanical singing bird in 1858 that was used to draw people to the store.  Visitors were quite intrigued with movement, but mechanical figures were hard to come by in the late 19th century, so stores took to employing actors to appear in the windows making robot-like movements.
Lord & Taylor was one of the leaders in holiday window décor, and when the new flagship store opened on Fifth Avenue and 38th Street in 1914, it featured hydraulic lifts under each of the store windows. Artisans could work on the window scenes in a sub-basement, and later the platform could be elevated to street level.
Today malls and big box stores still decorate for the holidays but the "come visit" window displays exist only at the major department stores in big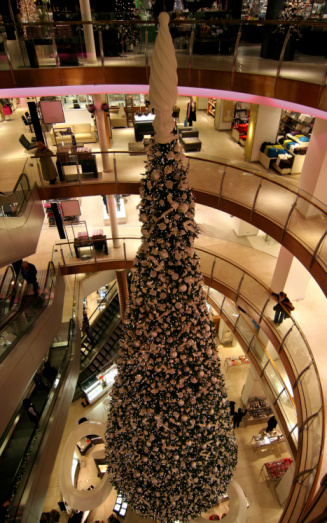 cities.  Macy's has maximized the work that takes place for the Herald Square flagship store by replicating the 34th Street windows for other locations.
What stores in your town still make it fun to shop in person?  I'll be checking out the sights in NYC next week and will report back.
To read about early mail order, see "How Mail Order Came About."