April Fool's Day has been a part of American life for a very long time.
During the late 19th century food pranks were popular. Because our cooking and eating habits have changed, many of the suggestions one might pick up from the past are no longer practical, but I did find one clever possibility on the Internet: Toothpaste Oreos.  Remove the filling from regular Oreos and replace with a white toothpaste. Let it harden for a few hours before serving the plate of harmless not-so-goodies.
Some April Fool's pranks are done on a larger scale.  Here are some favorites I gathered to remind you of: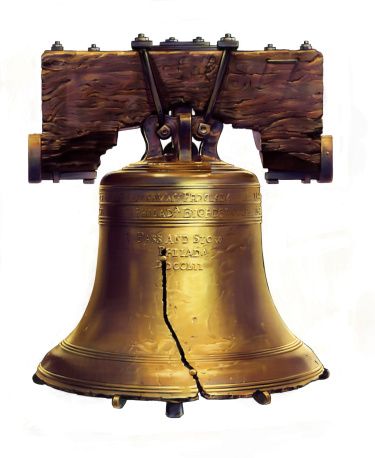 April 1, 1996: Taco Bell takes out full page ads in six major newspapers announcing that "in order to help the national debt," Taco Bell was buying the Liberty Bell. From this date forward it was to be called the Taco Liberty Bell.  The reaction was overwhelming. The National Park Service had to schedule a press conference to calm the fears of worried citizens to assure them the Bell was safe. Taco Bell later released a statement noting that it was a hoax and agreeing to donate $50,000 to help with Liberty Bell upkeep.
April 1, 1997: Forty-six comic strip artists worked together to create a special April Fool's Day edition… they did a mass switcheroo with artists penning different strips for the day. A great example was Jim Davis putting his famous feline, Garfield, in Blondie.  Round-figured Garfield got to wolf down a true Dagwood sandwich on that day.
Also in 1997, an email went viral worldwide, noting that the Internet would be shuttered for 24 hours, starting March 31, for a complete cleaning.  According to Alex, this joke was a re-do of a joke that was often used about the phone system. Long ago people were told that the phone companies were closing up for one day for a massive cleaning.  Phone owners were told to cover their phones with plastic to trap the dust that might be blown out of the phone lines during this time.