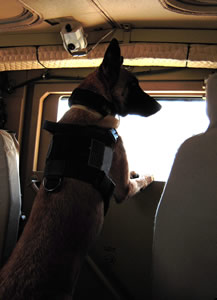 On May 1, 2011 when Americans heard that Osama bin Laden had been killed by American forces, the news was particularly stunning because there were absolutely no news leaks.
The entire operation was kept completely under wraps. There was not a peep about the training of a special unit of the Navy SEALS to carry out the plan nor a raised eyebrow about the movements of government administrators in Washington, D.C. that weekend. Washington was filled with reporters and VIPs at the time as it was the White House Correspondents Dinner.
In addition to the success of Navy Seal Six's mission in Pakistan, there was yet another surprise: we later learned that the unit included a specially trained canine team member.
President Visits Team
The roster of participants in these types of special operations is classified. As expected, the human members of the team were not identified, but somewhat surprisingly, neither was the dog. Was he a German shepherd? Was he Belgian Malinois (the two breeds most frequently used in this type of work)? And what was the dog's main assignment for the raid?
By mid-summer of 2011, there was no additional information about the individual people who carried out the attack, but when President Obama visited the team at a base in Kentucky to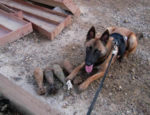 offer his congratulations, the President requested meeting the dog. Shortly thereafter, an article in The New Yorker identified the dog as a Belgian Malinois named Cairo.
Cairo is one of an increasing number of dogs being trained for use for national protection at home and abroad.
Military Working Dogs

During World War II, the U.S. military had no canine corps until a woman, Alene Erlanger, created the Dogs for Defense program, asking people to give selflessly to the war effort by donating their pets. The program was a big success, with ten thousand dogs being trained for sentry duty in the U.S. as well as for assignments overseas.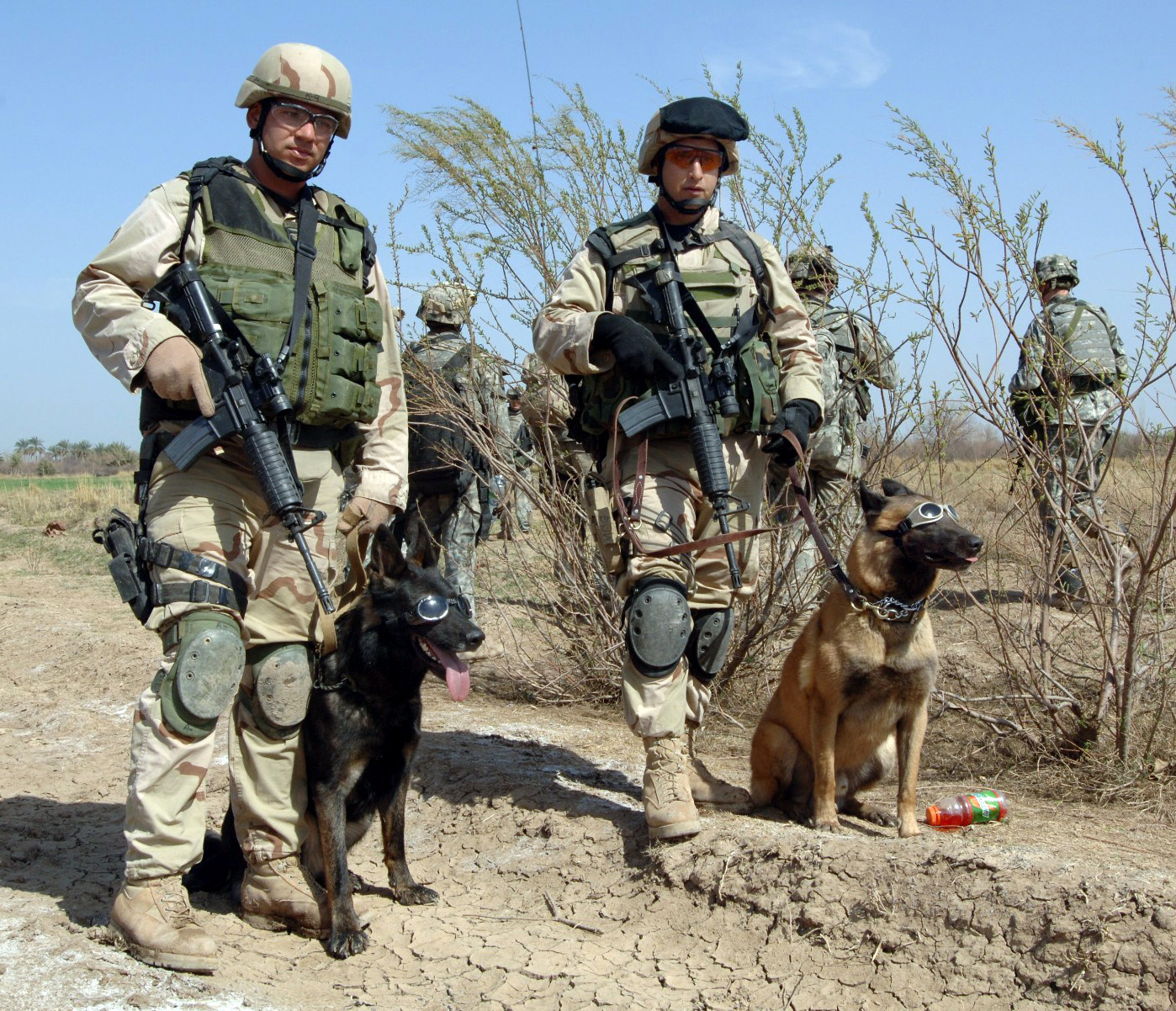 Since that time the military has maintained some semblance of a canine corps, with the size rising and falling depending on need. The selection of animals and the training has been refined.
Dogs are a valuable addition to the military and save countless lives. Many dogs are trained to guard perimeters, and they are also extremely valuable at sniffing for improvised explosives, the cause of about two-thirds of all war injuries. Locating people who are hiding or identifying areas that are booby-trapped can all be extremely important to the military. A dog's strength and speed and ability to surprise can give them an advantage in combat.
As of 2000, the United States finally has a law that stipulates what rights the dogs have after service. (In Viet Nam, many of the dogs were left behind or euthanized.) Veterinarian William W. Putney, a former Marine Corps officer who is now deceased, campaigned tirelessly for a law that provides that military dogs now are brought home to be de-trained and adopted.
"Dog Armor"
A Canadian company called K9 Storm, co-founded by Jim Slater, a former trainer of police dogs, has led the way in manufacturing "dog armor." The company makes bullet-proof, stab-proof vests that are protective, lightweight, and have no metal parts that can clink against other parts, signaling the dog's presence.
Recently, the company has created an add-on: The dogs carry fittings for special infrared and night-vision cameras, and the handlers can be behind the dogs (as far as 1000 feet back) but can use a small monitor in order to see what the dogs are seeing. The vests are wired with a microphone and speaker so that handler and dog can always be in communication.
While Cairo's specific training and his intended assignment for that day probably will never be known, what has been revealed is that he was on the helicopter that crashed just outside the compound; he and his handler worked to secure the perimeter and make certain that the work going on in the compound was uninterrupted.
Most military working dogs start their training at Lackland Air Force Base. Puppies are often placed in foster homes for some light early training; dogs ready for retirement are also adopted out. For more information on these programs, refer to the website.
And to read more about military dogs, see author Maria Goodavage's new book, Soldier Dogs: the Untold Story of America's Canine Heroes.