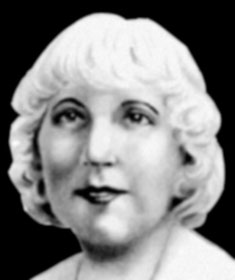 Beulah Louise Henry (1887-1973) registered 49 patents and is credited with at least 110 inventions. She was always tinkering to improve things she could use.
She moved to New York in 1924 and founded two companies where she created some of her inventions; later she worked for the Nicholas Machine Works (1939-55). She also served as a consultant to several companies that manufactured new items, including a linotype company and the International Doll Company. She seemed to live only in hotels; she joined several scientific organizations.
Many Inventions to Her Name
Her inventions include:
Vacuum ice cream freezer (1912)
Umbrella with covers that can be changed to coordinate with one's outfit (1924)
"Dolly Dips," soap-filled sponges for children (1929)
"Miss Illusion," doll with eyes that could change color and close (1935)
A "protograph" a typewriter accessory that could make four copies of a document  (1932)
A bobbin-less sewing machine (1940)
Linked envelopes to simplify mass mailings (1952)
She was inducted into the National Inventors Hall of Fame in 2006.