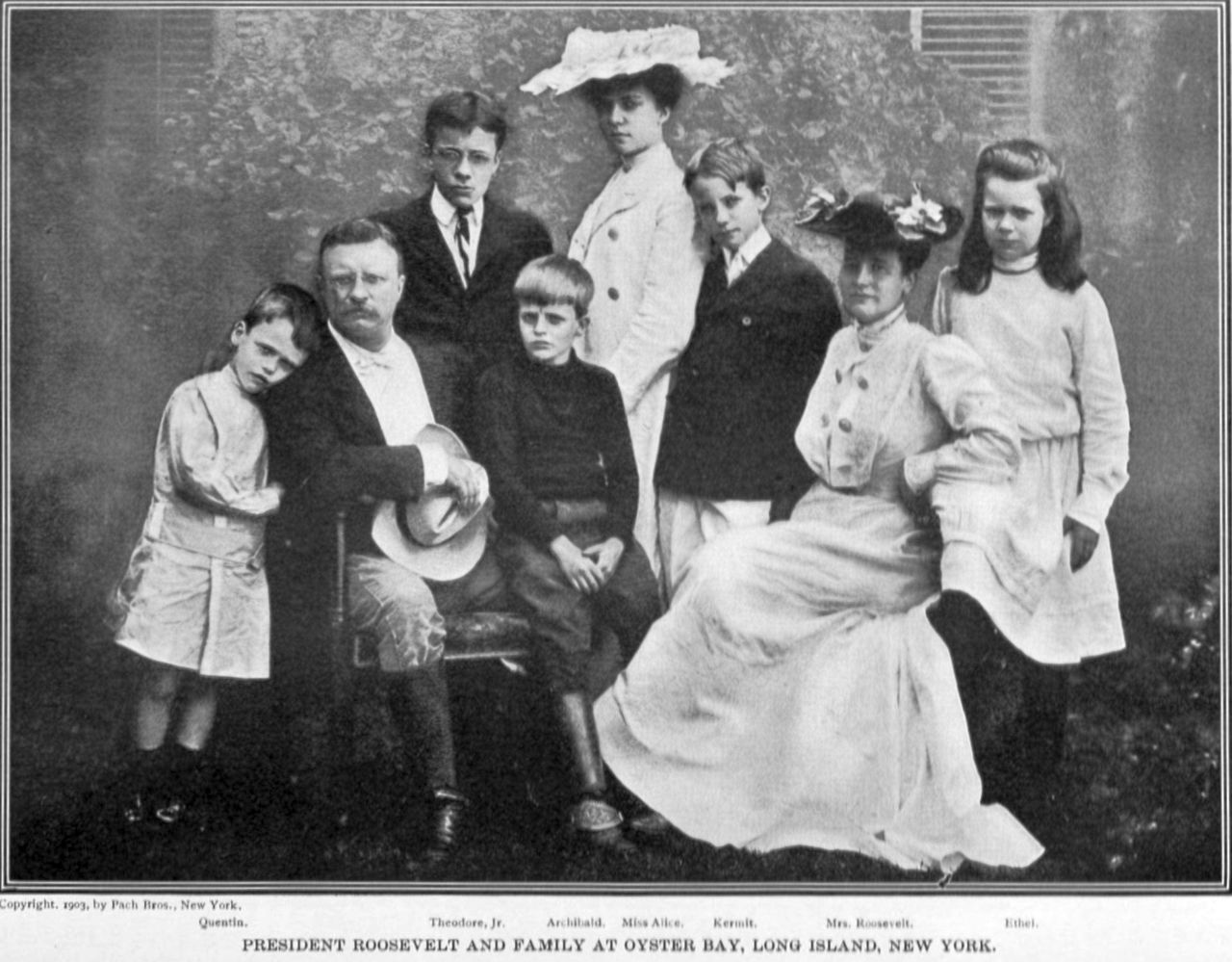 When Vice President Teddy Roosevelt and his family moved into the president's house in 1901 after the assassination of William McKinley, life at the White House—as Roosevelt took to calling it–underwent quite a change.
During McKinley's time, he and his wife, Ida, lived quietly with their parrot and cat. They had no children, having lost two daughters to childhood illnesses.
In contrast, Teddy and Edith Roosevelt arrived in Washington with six children and a host of animals, filling the White House with life and laughter.
Many Dogs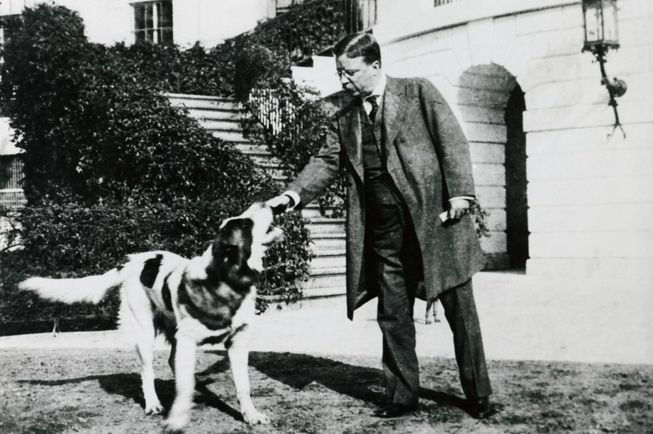 Dogs were an important part of Teddy Roosevelt's existence, and he made room for numerous ones. There was Rollo, a friendly St. Bernard, Sailor Boy, a Chesapeake retriever, and Manchu, a black Pekingese given to daughter Alice by the last empress of China.
Blackjack, a Manchester terrier, was terrified of the family cat, Tom Quartz. Whenever the dog was near, the cat took great pleasure in chasing him away.
Pete, a bull terrier, would happily have stayed at the White House, but he was finally exiled to Sagamore Hill, the family's country house on Long Island. Pete had a propensity for nipping at the heels of White House visitors. He took his final nip from the French ambassador, ripping the fellow's pants. With that, he was banned from Washington by the president. Pete found that living with the staff at Sagamore Hill was just fine.
Edith Roosevelt had a particular fondness for mixed breeds. A mongrel named Tip followed her everywhere when they first moved in. When Tip died, Mutt took his place.
Other Pets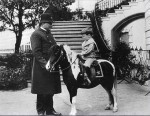 The Roosevelt family did not stop at offering homes to dogs and cats. (And of course, friends and other Americans loved sending pets to the White House.) At one point there was a small bear named Jonathan Edwards, a lizard named Bill, a macaw named Eli Yale, a pig named Maude, snakes, a one-legged rooster, and a pony named Algonquin.
Algonquin played a key role in a "health cure" at the White House for son Archie. Archie was sick in bed for several days, but his brothers thought of just the remedy. The boys guided Algonquin into the White House elevator and took him up to Archie's sick room.
The children were delighted. The adults, with the exception of TR, were likely less so.
TR's Favorite
The president's favorite dog was Skip, a small terrier mix, who was given to him by one of Roosevelt's hunting guides, John B. Goff.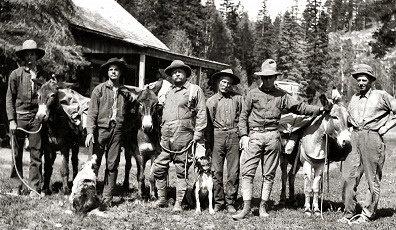 Goff was a rancher in Meeker, Colorado. He also built a business in trapping, hunting, and guiding visiting parties. Roosevelt's first trip with him was in 1901 when Roosevelt was vice president. Guiding the then-vice president brought press attention to Goff, but he soon achieved fame on his own for his superior hunting dogs. He maintained hounds that tracked the game and "fighters" who were sent in to keep the prey in place until a hunter could take a shot.
On a trip to Newcastle, Colorado (near Glenwood Springs), in 1905 with Goff as his guide, Roosevelt took a liking to one of Goff's dogs. Toward the end of the trip, Roosevelt wrote to his son Ted:
"We have about thirty dogs, including one absurd little terrier about half Jack's size, named Skip. Skip trots all day long with the hounds, excepting when he can persuade Mr. Steward or Dr. Lambert or me to take him up for a ride, for which he is always begging. He is most affectionate and intelligent, but when there is a bear or lynx at bay he joins in the fight with all the fury of a bull dog, though I do not think he is much more effective than one of your Japanese mice would be. I should like to bring him home for Archie or Quentin. He would go everywhere with them and would ride Betsy or Algonquin."
Before Roosevelt left, John Goff presented Skip to the president as a gift.
Skip and Life at the White House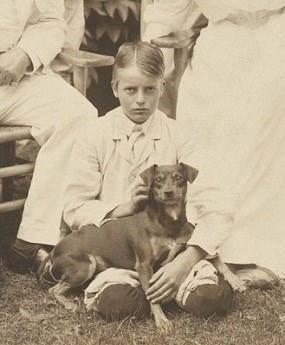 Skip and Archie, age 7, formed a particular bond. Archie invented a game they played ceaselessly. The White House featured beautifully polished hallway floors that Archie found irresistible for racing. As Roosevelt describes it, Archie would place Skip between his legs and bend over holding on to the dog. Then he would count, "On your mark, Skip, ready! Go!" and give Skip a bit of a backward shove, while propelling himself forward. Skip skittered on the smooth hardwood floors trying to get his footing to catch up with Archie.
Skip lost every time, but it didn't seem to dampen his enthusiasm for the game.
Teddy and Skip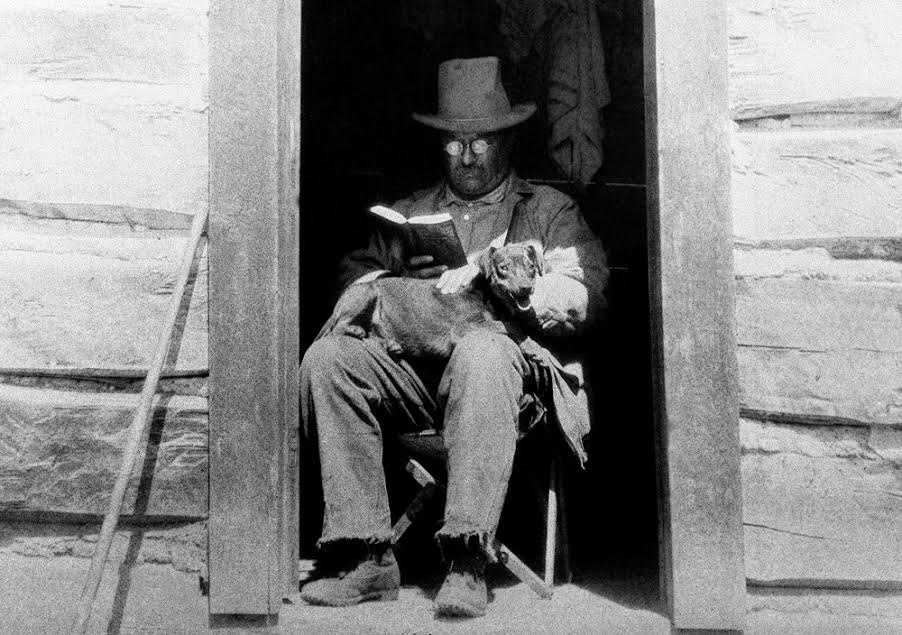 After the children went to bed, Skip had one more task. Roosevelt often read after dinner, so Skip would find the president and hop onto his lap for a nap.
Skip died in 1907 and was buried behind the White House. In 1908 before Roosevelt left office, Edith Roosevelt had Skip re-buried at Sagamore Hill.
"Perhaps no family enjoyed the White House more than the Roosevelts," Teddy was heard to have said.
He's probably right.
***
To read more about Teddy Roosevelt, check out Growing Up to be Teddy Roosevelt. Also see Children Teddy Roosevelt Admired.