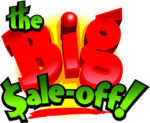 September represents many things to Americans, but to the sales promotion industry, September is National Coupon Month–a good time to remind us of how much fun it is to bargain shop.
Not long ago, the only way to find a bargain involved a lot of time and effort. Suppose you found a Ford Taurus, a Maytag washer, or a pair of blue jeans you really liked… there were very few ways to price shop. You could compare prices by going from store to store, watch newspaper ads to see if companies were offering specials, or you could "let your fingers do the walking" to phone around on prices.
In general, consumers were more likely to buy near home (to save shipping costs) and often to pay a higher price for the item itself simply because an in-depth search was too difficult or time-intensive. The sales advantage went to the retailers who wooed the consumer into their stores.
Consumer Power
Today the consumer has the power, and this trend seems unlikely to stall any time soon. The major difference, of course, has been the customer's ability to shop via the Internet. With a few keystrokes, we can find the best deal on a specific brand of almost anything.
In the past, mail order companies charged considerable sums for shipping and handling. Today most companies offer free shipping in order to be competitive. For example, since shoes are so fit-dependent, the online shoe store, Zappo's, offers free shipping for orders as well as returns to increase their customer base.
Stores are moving away from coupon inserts in newspapers and taking the coupon programs online. These cents-off savings for consumers have been extended by "groupons." Originally groupons were created to encourage consumers to help market a product; if you gathered a group of people to take advantage of something specific, your group qualified for a discount. Groupons became so successful that companies now offer the coupons to anyone, but they limit the numbers. The discounts offered are so good that the stores could go out of business if everyone took advantage of them.

Retail Power
One place where companies are benefiting is in knowing more about us. As companies track our shopping habits, they can now zero in on our interests in ways better than before. I am a fan of the University of Southern California so I visit their website now and then. When I open my facebook page, I am often greeted by an ad for a bicycle or bedroom slippers in USC colors.
And since we've all used "savings" cards at groceries for a long time, you may not have noticed that the coupons given you are now specific to your interests. You may have purchased some Purina dog food and some Pantene hair conditioner. When you check out, the coupons will be for products you've just bought (dog food, hair conditioner) but the coupon will offer a price advantage if you try a different brand.
Smartphone apps like Foursquare are also helping businesses by locating people in order to market to them. You check into a hotel and register your location with Foursquare in order to meet up with some business associates; the next thing you know, you are receiving free offers or discount coupons for restaurants in the area.
A television marketer says the day is coming when television commercials will be specifically targeted to who we are and what we generally buy. Maybe we won't speed so quickly through those commercials with our DVRs.
But another technological development places the advantage fully in the customer's court. Robo-shopping on most phones is still a little awkward, but one retailer notes that the day is coming when many phones will have shopping apps. "The consumer will be able to go in a clothing store and try on a pair of jeans. She will then be able to use her phone to see where else the same jeans are being sold and at what price. If another location offers the brand for less, the shopper will be able to order instantly from the competing store."
The Key to Customer Retention?
So what are retailers thinking about in order to retain customers? The answer lies in "incentive marketing." One development is what is known as the bounce-back coupon. If you buy from a store on a given day, you receive a coupon or gift card to be used on your next visit.
Stores are also employing selling-floor technology to help mimic the online options consumers have, and thereby, help retain customers. According to a report in The Wall Street Journal (8-26-10), J.C. Penney is adding a "FindMore" fixture at some stores that lets consumers scan a bar code to learn more about a product, just as they might do if they were at home online.
Clothing stores are watching as the prices come down on various types of technology and are adding items like interactive mirrors so to consumers can better evaluate (or at least have more fun evaluating!) particular purchases.
Loyalty programs (point and mileage programs) are all part of incentive marketing–an area that we can expect to see grow more and more.
These programs have firm roots in the past. If you'd like to read about incentive programs like trading stamps (S & H green stamps) and layaway plans, please visit "Shopping and Saving ," or sign up for my free monthly e-letter by sending me an e-mail with Savings in the subject line: [email protected]