Children today are much more sophisticated in their entertainment taste than children of the 1950s and '60s, but in our culture, the Santa story is so prevalent that even today's children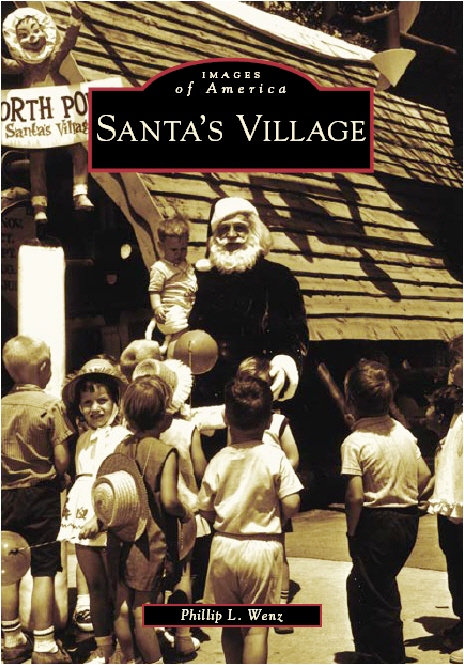 would be thrilled by a trip to a place called Santa's Village.
In the early 1950s, Glenn Holland (1918-2002) read an article in The Saturday Evening Post about an amusement center in New York state that was called the North Pole. Holland, a developer, loved the concept. He had grown up in California during the 1930s, lost both his parents before he was 18,leaving him to raise his younger sister.
Among his fantasies for his own children was a dream for a perfect Christmas.
After reading of the North Pole, Holland found himself at his kitchen table night after night, planning out how he could create a Santa's Village. During this time, Holland corresponded with Walt Disney but Disney was well along with his own plans for a special amusement park. Holland was also friendly with the McDonald brothers who were in the process of making a deal with Ray Kroc, and from ideas batted around with the McDonalds, Holland decided a similar system could maximize profit with an amusement park. He was first to use the franchise system for a theme park.
The first Santa's Village opened Memorial Day in 1955 in San Bernardino County, California (it closed in 1998). A second one opened in 1957 near Santa Cruz (closed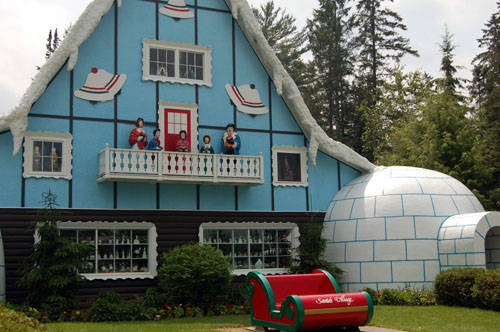 1979). The third Santa's Village opened in Dundee, Illinois in 1959, remaining open until 2006. There are still Santa's Villages that exist in other states.
Holland's concept for the land sounded like a child's dream come true. A Magic Train took children along Storybook Lane where passengers could see characters from stories and nursery rhymes. There was also a Christmas Tree Ride, twirling Snowballs, Santa's House, and the Frozen North Pole as well as a bobsled ride, a petting zoo with live reindeer, a candy kitchen, and a wishing well. Chats with Santa were highlights of visits year-round.
The opening of the Illinois franchise was the beginning of the end for Holland, however. The villages in California could remain open throughout the winter, but the cold weather in Illinois meant that after Christmas business dropped off precipitously. By 1965 Holland was under pressure by investors to get out, and he sold the business to businessman Putnam Henck who was the owner of the land where Santa's Village was located in San Bernardino. The Henck family was committed to saving the Village, and they maintained ownership for another 30+ years.