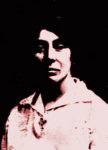 • Honored by the United Auto Workers (1961) as a recipient of the first UAW Social Justice Award for her work as a labor journalist in the 1920s and '30s
Mary Heaton Vorse was born into a wealthy family in New York City. While she was still very young, they moved to a large home in Amherst, Massachusetts, where Vorse grew up. She learned several languages and the family traveled to Europe frequently.
Vorse was exposed to feminism as well as other more liberal ideas when she enrolled at the Art Students League in New York City in 1896. She soon learned that her talents did not include any artistic ability but the school and the progressive ideas she was exposed to while attending art school had a lasting effect on her.
In 1898 she married Albert Vorse, who encouraged her to write instead of draw, and during these years she wrote several novels. The couple had a son and a daughter. Mary was widowed in 1910.
About two years later, she married radical journalist Joseph O'Brien, and she became increasingly active politically. She also began to write on labor topics such as the Lawrence Textile Strike in 1912.
The couple made their home in Provincetown, Massachusetts, and Mary gave birth to a third child, her second son.
Working for World Peace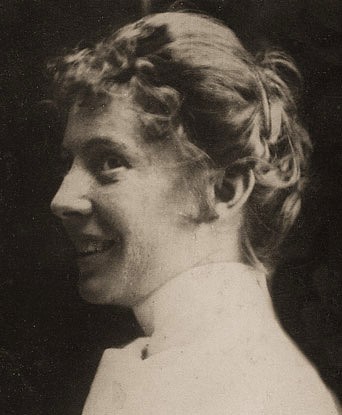 Women's suffrage was among her causes, but when World War I began in Europe, Vorse switched her attention to the war. She believed strongly that the U.S. should not enter the war, but along with other pacifists in the country, she saw the importance of working toward world peace in order to help the country avoid war.
Vorse was a founding member of the Woman's Peace Party, which held its first meeting at the Willard Hotel in Washington, DC in January of 1915. Jane Addams was elected chair of the meeting. Others in attendance included Alice Hamilton, Carrie Chapman Catt, Lillian Wald, and Florence Kelley.
That April, a meeting was held in The Hague for the International Women's Peace Party, and Vorse represented the New York delegation at the meeting. Traveling to Europe involved danger as all ships ran the risk of encountering enemy mines. She and some of the other representatives stayed in Europe following the meeting in order to visit government officials in other countries to discuss the importance of peace.
Vorse's work initially appeared in a radical journal, The Masses, and when it folded during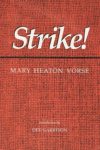 World War I, she started selling her work to publications including The New York Post, The New York World, McCall's, Harper's Weekly, the New Republic, and Atlantic Monthly.
Labor issues was the topic to which she kept returning in her writing, and in addition to the textile strike in Lawrence, Massachusetts, she covered the steel strike of 1919, the textile workers strike of 1934, and coal strikes in Kentucky. It was this work that eventually led to her recognition by the United Auto Workers for her coverage of labor issues. Former first lady Eleanor Roosevelt and muckraker Upton Sinclair were in attendance at the dinner to honor her. Vorse was 88, and Eleanor Roosevelt would die within the year.
Mary Vorse died four years later, at the age of 92 at her home in Provincetown.