Dorothy Arzner (1897-1979) was a Hollywood film director. A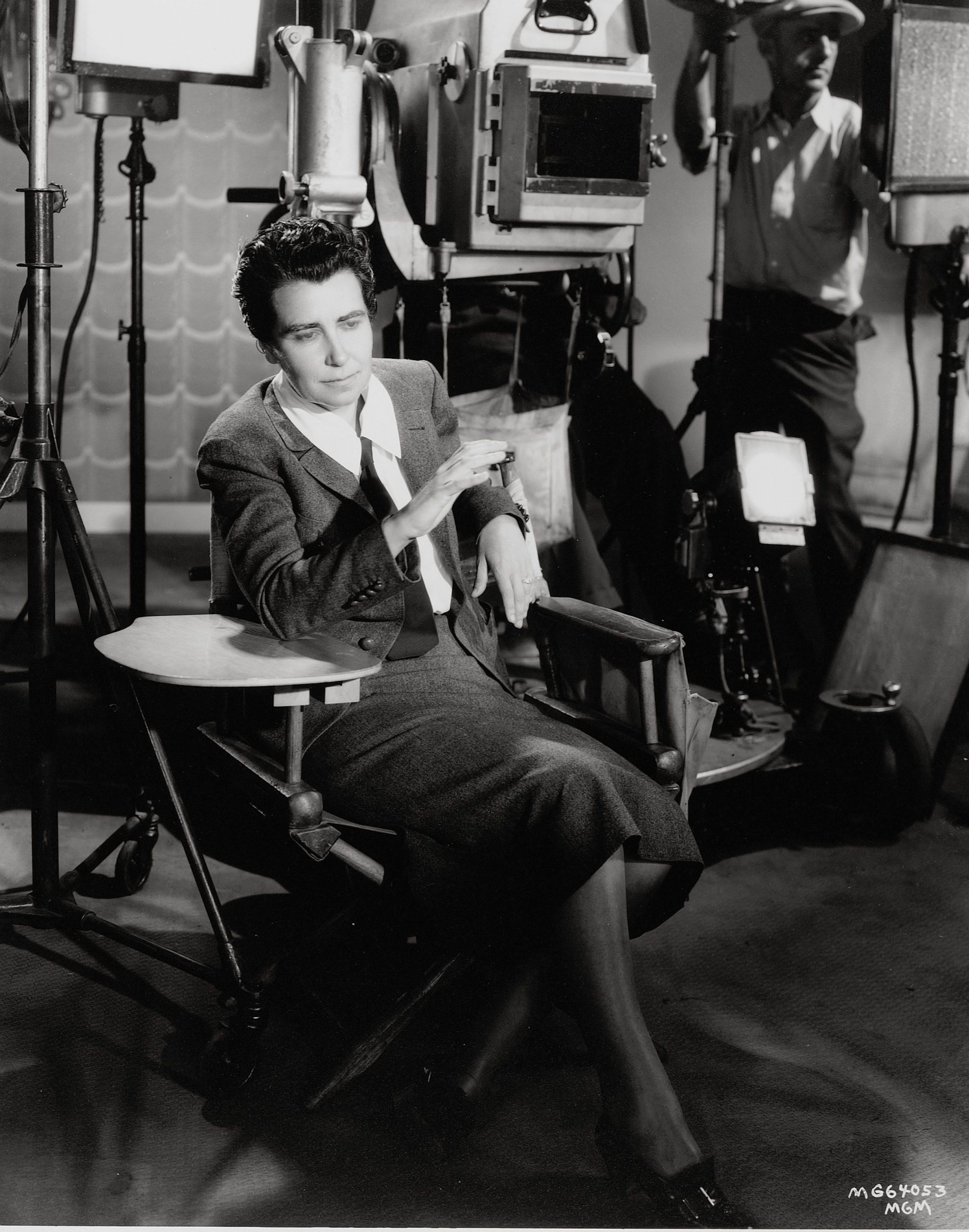 woman director was a rarity in the early days of filmmaking.
She directed films from 1926-1943 and amassed a considerable body of work. Arzner was also the first woman to become a member of the Directors Guild of America.
How did she get started, and how has she so quickly been forgotten?
Dorothy Arzner's Early Years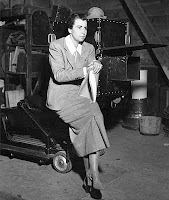 Arzner was born in San Francisco. Her family moved to Los Angeles where her father opened a restaurant that attracted a Hollywood clientele. During high school, Dorothy sometimes waited tables for her dad, and she became accustomed to being around celebrities.
After high school, she enrolled in the pre-med program at the University of Southern California. She was a student there when the U.S. entered World War I. Like many of her generation, she wanted to help and went overseas where she was assigned to drive ambulances. This experience must have dampened her enthusiasm for medicine, as she came home wanting to work at a film studio. Through her father, she contacted William C. DeMille about a job. He placed her as a stenographer at Famous Players-Lasky Corporation, which later became Paramount Pictures.
The Studio System in Hollywood
In the 1920s, films were still a very new form of entertainment. Americans who could afford to go to the movie theaters couldn't get enough of them. Theaters across the country would happily use up to four hours of new material every single week to keep audiences coming back. This meant that the studios had to churn out both short films and long ones as quickly as they could. Actors and craftspeople were employed by the studios, and they were all rotated around depending on what was being filmed on any given day.
While each studio sponsored a few big budget films where directors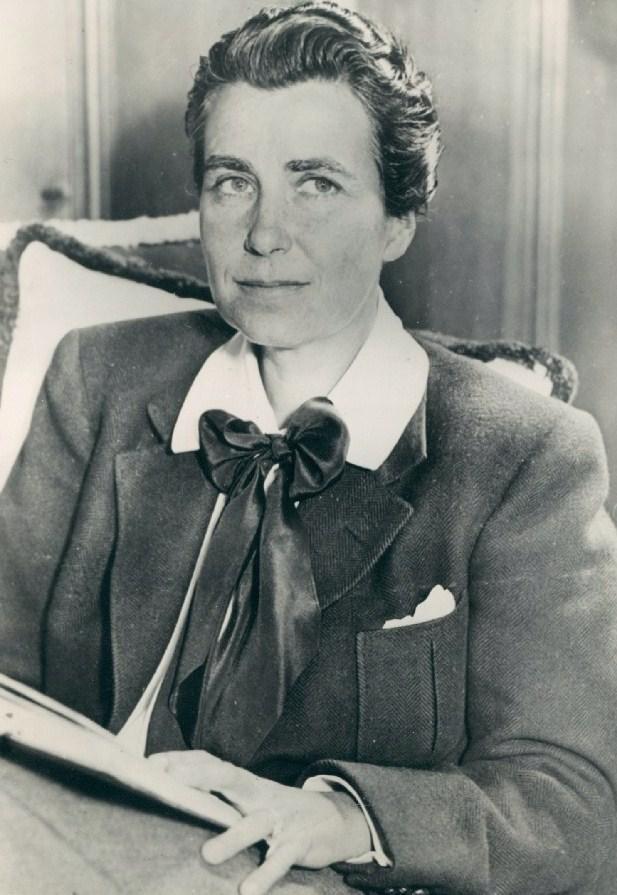 could take their time in filming, most of the focus of the studio work was on films that could be shot and gotten into the film can quickly.
With this in mind, it makes all the more sense that a woman like Dorothy Arzner had the opportunity to enter into jobs that would have normally been restricted to men.
Dorothy Arzner Career
Arzner's career path was speedy. She proved to be a terrible stenographer because she was a poor typist, but she went on to script writing and then got pulled into an editing room. She excelled at film editing and her work on Blood and Sand (1922), starring Rudolph Valentino, brought her to the attention of silent film director James Cruze (1884-1942). Blood and Sand was about a poor boy who grows up in Spain and becomes a famous matador. Arzner had the brilliant idea of using stock film footage of bullfighting to enhance the sections with Valentino playing the matador. The result made for much more compelling action scenes.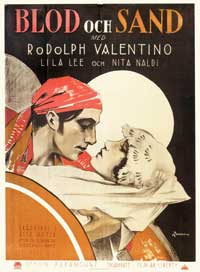 Cruze brought her along as part of his team, and over a few years she built up credits as editor on almost fifty films. By this time she had been around the studio long enough that she knew she wanted to direct. She gave Paramount an ultimatum: Let her direct or she was going to leave to work for a rival film studio.
In 1926, Paramount agreed, handing her the script for Fashions for Women (1927). The film went on to be a financial success.
Dorothy Arzner Directs Early Talkie
Two years and several films later, Arzner was assigned to direct Clara Bow in her first talkie, The Wild Party.
While helming a movie with a budding starlet sounds like a plum position, the actual story was a little different. As the film industry made the transition from silent films to talkies, everyone at the studios was working hard. There were not yet good ways to record the sound or to affix the sound to the films. Actors generally needed to stand by a stationary microphone in order for their voices to be recorded, which resulted in stilted dialogue. Once recorded, director and technicians had a lot of post-production work to do. This could greatly extend the time required by each film.
For these reasons, the male directors were perfectly happy staying with the silent films and letting Arzner navigate through the challenges of a talkie.
Dorothy Arzner Creates Boom Microphone
Like many of the silent film stars, Bow was not particularly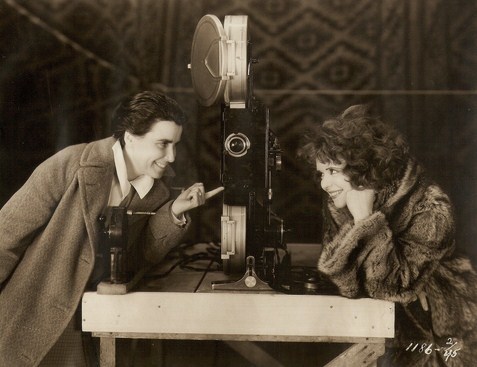 comfortable with having to speak on film. Arzner saw Bow's discomfort and thought of a solution that she used for filming of The Wild Party.
Arzner had one of her technicians rig a microphone to the end of a fishing rod. This way, a technician could maneuver the mike on the rod and follow Bow as she moved around the set. The microphone would not be shown in the camera shot. With this invention, Arzner was the first to use a "boom microphone."
Unfortunately, she was not the first to patent it. The patent on a boom mike was filed in 1930 by a sound engineer at the Fox Film Corporation.
The Wild Party was the third top-grossing film of 1929, thus assuring that Arzner would continue to work.
In 1932 she left Paramount to freelance for other studios.
Early Feminist Themes in Arzner Films
Since Arzner's films seemed to catch on with audiences, the studios began to capitalize on the fact that a woman was directing a "woman's picture." When MGM released The Bride Wore Red (1937), the movie trailer trumpeted: "A Woman's Love Story Directed by Hollywood's Only Woman Director!"
But the films were far more than a "woman's love story." Arzner's films portrayed free-spirited, strong women. Some of the characters recognized and acknowledged the gender discrimination they faced. If the images Arzner created had carried through into the 1950s, the world that feminist Betty Friedan experienced might have been very different.
However, in deference to the era in which Arzner worked, her women often ended being happy with marriage as their ultimate and only reward.
Dance Girl Dance (1940), released by RKO Pictures, was a case in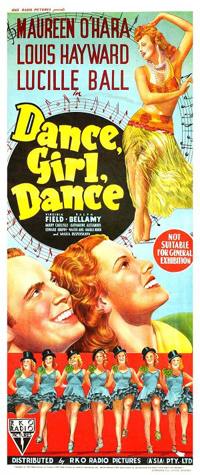 point. Lucille Ball plays a burlesque dancer who has arrived in New York to become a big star and find a rich man. Her good friend, a serious ballerina, was played by Maureen O'Hara. Each pursued their goals but then find themselves vying over the love of the same man at the expense of all else they had wanted in life.
Maureen O'Hara, who has to perform in burlesque to support herself, gives a "reality" speech to the audience. She stops her dance mid-performance and turns to address the audience of mostly men:
"Go ahead and stare, I'm not ashamed. What do you suppose we think of you up here—with your silly smirks your mothers' would be ashamed of?"
"We'd laugh right back at the lot of you, only we're paid to let you sit there and roll your eyes and make your screamingly clever remarks. What's it for? So you can go home when the show's over, strut before your wives and sweethearts and play at being the stronger sex for a minute? I'm sure they see through you.
I'm sure they see through you just like we do."
Arzner Launched Major Stars
Arzner worked with an impressive roster of female Hollywood talent. It included Rosalind Russell, Katharine Hepburn, Lucille Ball, Claudette Colbert, Merle Oberon, Joan Crawford, Billie Burke, Maureen O'Hara, and Sylvia Sidney.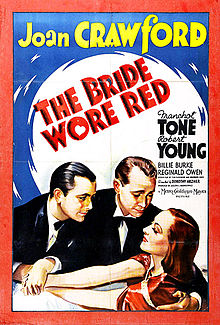 Some critics write that her films had lesbian undertones. While Arzner never talked of her own sexual orientation, she defied the female conventional dress of the day. She kept her hair short and was known for wearing snappy suits, sometimes complete with a tie. Her name was sometimes linked to some of the women with whom she worked.
Ultimately, she and choreographer Marion Morgan settled down and were together for forty years.
End of Feature Film Career
In 1943 Arzner came down with pneumonia and couldn't shake it. She stopped accepting film work for a time. When she was better, the war was absorbing all willing hands, and Arzner agreed to make training films for the Women's Army Corps.
After the war, she focused on commercials. Joan Crawford had a lucrative deal with Pepsi from the 1930s-70s. She insisted on Arzner as the director of the television commercials, and Arzner went on to do other commercial work.
In addition, she taught film at UCLA. Among her students was Francis Ford Coppola.
In the 1970s Arzner told a reporter that the reason her film directing career faded was because Louis B. Mayer put out the word that she was "difficult." Most of those who worked with her did not find that to be the case, so this may or may not have been true.
Arzner Re-Discovered
Dorothy Arzner was rediscovered in the 1970s as feminists began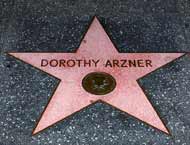 to review older films to screen at film festivals. This rediscovery of Arzner has brought respect if not wide fame. She does have a star on the Hollywood Walk of Fame and was honored numerous times, particularly late in life.
While Arzner was trailblazer, the industry has been slow to become more gender neutral. A recent study analyzed by USC's Annenberg Center, shows that the top-grossing films from 2002-2014 have been overwhelmingly directed by men by a ratio of 23-1.
Perhaps Katharine Hepburn's telegram when Dorothy Arzner was being honored by the Directors Guild in 1975 was more true than anyone could know: Hepburn wrote: "Isn't it wonderful that you had such a great career, when you had no right to have a career at all?"
Here's a 2-minute trailer for The Bride Wore Red (1937):