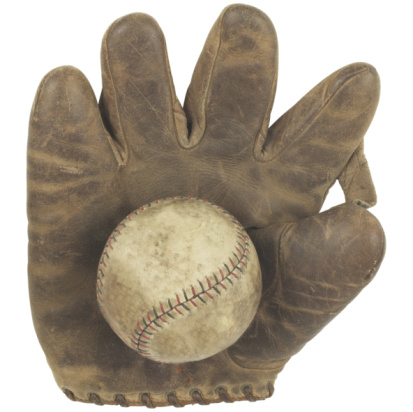 Every now and then a great gift falls in one's lap unexpectedly.
My most recent gift came in the form of a book, a sports autobiography. I don't follow sports, so my head-over-heels-in-love feeling about this book couldn't be more surprising.
I am at work on a project for the Westchester County Historical Society that involves researching some of Westchester's prominent residents of the past. In an effort to get their stories out of the file folders and into people's hearts and minds, we are working on a website that will be an ongoing project to bring the details of these people's lives to light.
In need of a sports figure, I perused the possibilities. Roy Campanella, the catcher for the Brooklyn Dodgers who helped break the color line in baseball, lived in Greenburgh for fifteen years, so I ordered his autobiography, It's Good to Be Alive.
When a book captivates, it's because it catches our interest, inspires by offering an example, and sometimes, educates and/or encourages us to learn more. In the end, we feel sad to close its covers.
To my great astonishment, this book, first published in 1959 by Little, Brown, and now kept in print by Bison Books (University of Nebraska Press), accomplished those goals and more.
Campanella's Life
Despite being one of the best catchers in baseball, Campanella was relegated to ten years in the Negro Leagues because he was not white and therefore, ineligible to play major league baseball until 1949 when he was signed by the Brooklyn Dodgers.
The book was written with two ghostwriters while Campanella was recovering from a tragic car accident that happened on icy roads in January of 1958. As a former ghostwriter myself, I tip my hat to the amazing work done by Campanella and the writers he credits with helping him: Joe Reichler of the Associated Press and Dave Camerer of the Columbia Broadcasting System [sic].
As a result of the accident, Campanella became a quadriplegic and was removed from baseball just as his beloved Dodgers were moving to sunny California to play for Los Angeles. Despite this adversity, Campy, as he was called, rarely wavered in his belief that "it's great to be alive." Every sentence in this book radiates with Campanella's voice, his spirit, and his sincerity.
If you're ever looking to be reminded how truly lucky most of us are, I cannot recommend the book highly enough.
Baseball and the Color Line
In reading it, I learned a lot about baseball and was reminded of how recently Jim Crow practices were very much a part of our society. While the color barrier in non-team sports had been broken before World War II by athletes like Joe Louis in boxing and Jesse Owens in track, team sports remained segregated.
Major League team managers had their eyes on talented men like Josh Gibson (the Babe Ruth of black baseball), Jackie Robinson and Roy Campanella, but the owners, at the behest of Commissioner Kenesaw Mountain Landis (1866-1944), balked when asked to sign these players to their baseball teams.
In 1945 a change in baseball commissioners created an opportunity to remove the color barrier. While Commissioner Landis had paid lip service to the idea of change, he subtly let it be known that owners should not bring any of the Negroes into the professional league. When Landis died in 1945, he was replaced by Albert "Happy" Chandler (1898-1991), a former governor and U.S. senator from Kentucky.
Chandler let it be known immediately that he believed in the Four Freedoms, and "…if a black boy can make it in Okinawa and go to Guadalcanal, he can make it in baseball." Four months later, Branch Rickey, a former player who became president and general manager of the Dodger organization in 1942, was busy signing Jackie Robinson to play for the Montreal Royals, the Dodgers' International League affiliate. Then in 1947, Robinson was moved to play for the Brooklyn Dodgers where he became the first African-American to play on a major league baseball team. While Robinson met resistance from opposing teams, he still managed to improve the fate of the Dodgers, and this opened the door for teams to begin offering slots to other athletes playing in the Negro Leagues.
Within a few months, Roy Campanella was sent to a Class B team in Nashua (New Hampshire), that was a feeder for the Dodgers. By 1949, the Brooklyn Dodgers were ready to add him to their team line up.
It took several more years before black players could count on staying in the same hotels or eating in the same restaurants as their white team members, but team integration was finally on its way. (For the story of the indignities suffered by Jackie Robinson on his first trip to Florida for spring training with the Dodgers, read this article.
Campanella's accomplishments in the Negro League had been legendary, and he soon established a similar track record with the Dodgers. He played in five World Series and was selected as the National League's most Valuable Player in 1951, 53, and 55. He was selected for their All Star team seven times, and in 1969, he was inducted into the Baseball Hall of Fame.
After the accident, it took time for Campanella's sunny disposition to return, but within a few months, he was telling everyone, the accident could have been worse — he could have died.
Campanella re-gained some use of his arms and could eventually power himself around in an electric wheelchair. He went on to work as a coach and a scout for the Dodgers, run his liquor store, and make numerous appearances on behalf of baseball. He was ceaseless in his pleasant advocacy for the rights of other African-Americans and he was always willing to appear in front of young audiences to offer encouragement and inspiration for believing in yourself and pursuing what you love.
Life doesn't get any better than that. Campanella was right.