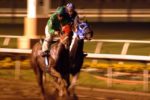 On Saturday, June 9, Americans will learn whether I'll Have Another will be a Triple Crown winner when the horse participates in what is the granddaddy of the big three races for Thoroughbreds. We'll still be watching but there will be no win for I'll Have Another. He's been scratched because of a leg injury.)
The Belmont Stakes was first run in 1867, predating the Preakness (first run in 1873) and the Kentucky Derby (first run in 1875). The original race was held at Jerome Park Racetrack in the Bronx.  It was built by stock market speculator Leonard Jerome (1817-1891) and financed by August Belmont, Sr. (1816-1890) for whom the race was named.
Belmont, an oft-heard name in New York, made his fortune by taking advantage of the downturn in the Panic of 1837.  As businesses collapsed around him, August Belmont & Company was able to survive and thrive. He went on to be very active in New York politics.
A few facts about the Belmont Stakes 
The race is longer than most (one lap around the enormous Belmont main track).  Most three-year-olds are unaccustomed to the distance and lack the experience and the stamina to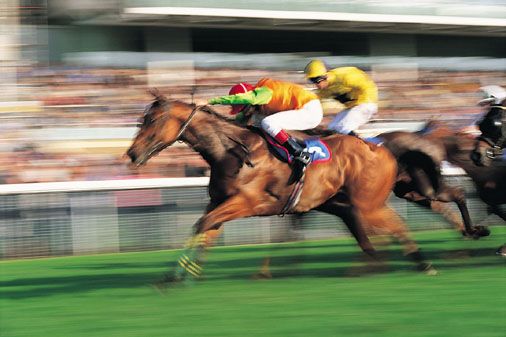 maintain a winning pace for so long.  Because of this, the jockey's decision as to when to move forward can be critical.
If the Belmont has a "poster horse" it is Secretariat, the winner of the Triple Crown in 1973. Secretariat still holds the fastest time, winning in 2:24 by 31 lengths.
Secretariat was a gifted horse with the will to win, and his trainer, Lucien Laurin (1912-2000), was one of the best.   However, after Secretariat died, his autopsy revealed another advantage: his heart was enlarged which gave him added blood flow and would have helped with racing speed.